The Big Bang Theory is the most popular sitcom on TV, but critics hate it for relying on outdated stereotypes, leaning on formulaic jokes, and pandering to the lowest common denominator. Memes have long mocked "Bing Bong Theory's" bland idea of humor, so you can imagine what the internet is doing to the new spinoff series, Young Sheldon. But you don't have to, because we're about to show you.
Young Sheldon is about the early life of Sheldon Cooper, the smartest and most socially maladjusted character in Big Bang's roster of geek stereotypes. Sheldon is meant to be funny because of his arrogance and childlike insistence on having his way, but viewers are actually laughing at a bundle of unaddressed mental health issues. Now, they get to laugh at those unaddressed issues in a nine-year-old!
Some meme creators think this is a bad premise for a bad sitcom. Others just find the know-it-all Sheldon character unbearable and want to use him as a punching bag for their frustrations. As a result, a popular meme has sprung up to highlight people's violent fantasies about Sheldon.
Here are a few gruesome examples: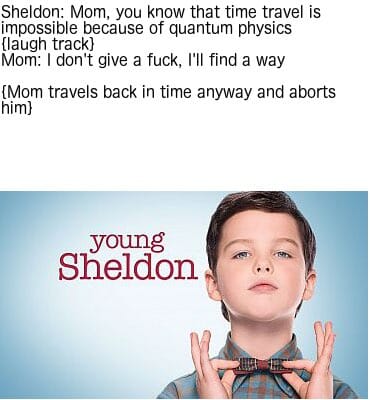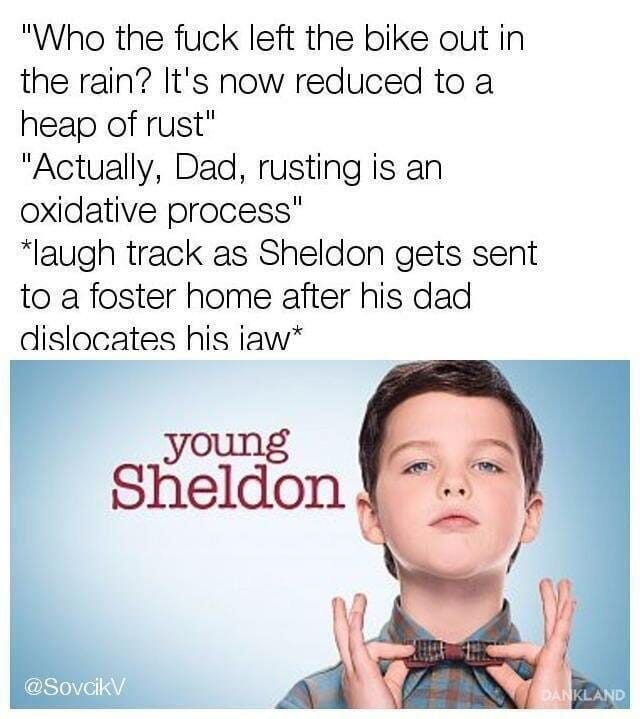 Not all of them are violent, though. Some just make fun of the show's premise of a kid who is smarter than the adults around him and completely insufferable about it: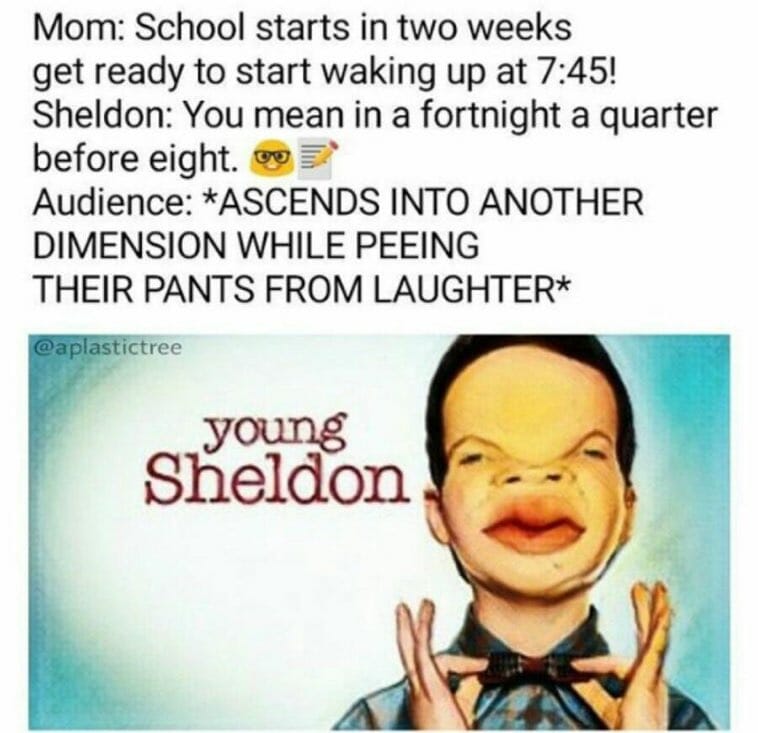 Others reimagine the Sheldon character as his own opposite, a dank and indifferent player with a "side chick":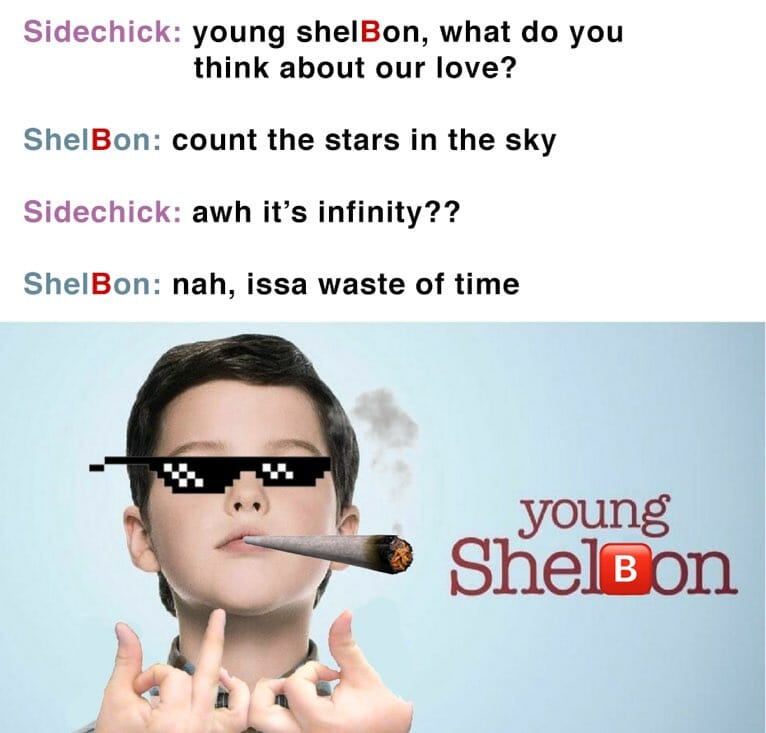 The meme has quickly risen to popularity on Reddit's r/dankmemes subreddit, and it's already being met with a backlash: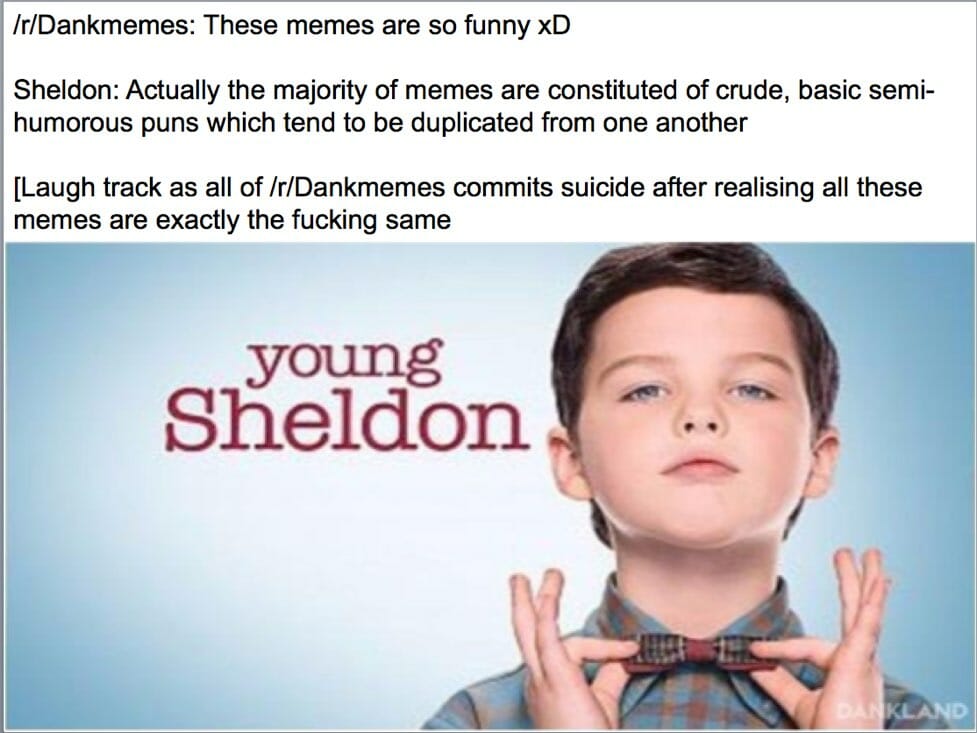 Many there would rather see "spooky" memes as Halloween approaches, and they see the Young Sheldon craze as getting in the way: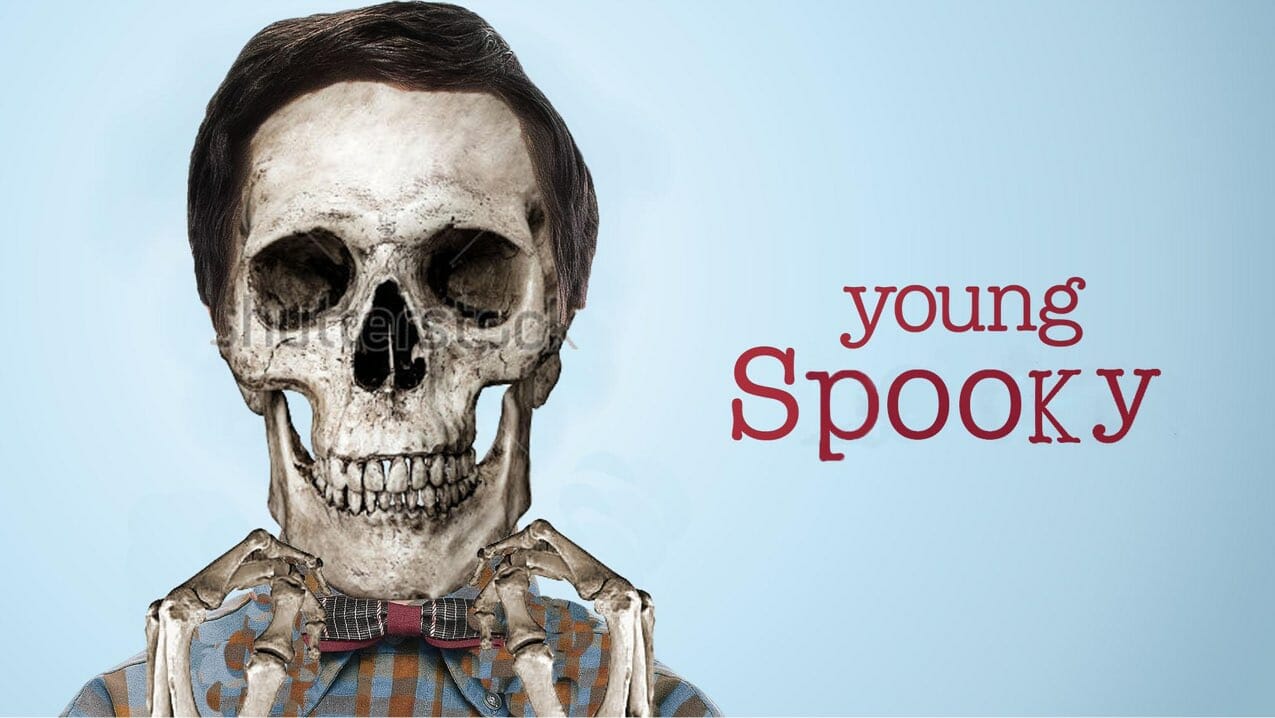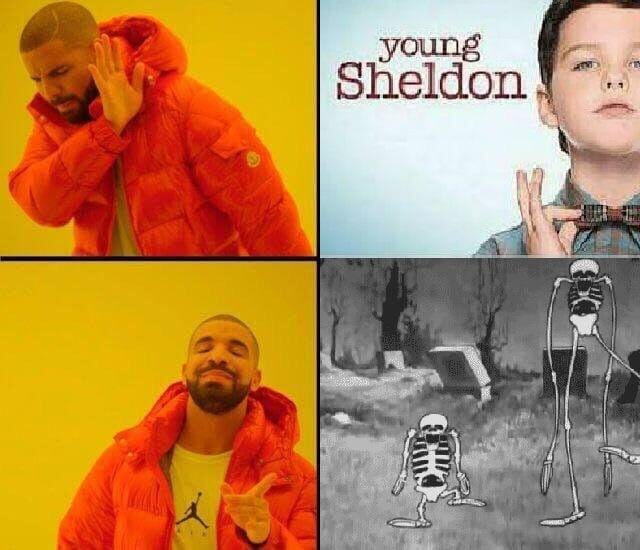 Although the show is almost universally reviled on Reddit, Reddit is not the world. The world loves Young Sheldon. Even critics have rated it 75 percent "fresh" on review aggregator site Rotten Tomatoes: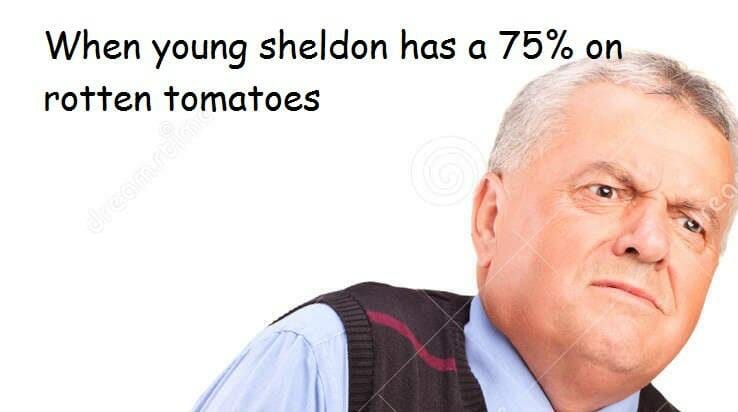 "The Big Bang Theory prequel has only aired a single preview episode so far, but it scored the biggest rating of any new series (17.2. million viewers, and a 3.8 in the demo)," Entertainment Weekly reports.
You can hate it all you want, but you can't make it go away.