Today, we mark the birthday of a starship captain, undefeated attorney, and negotiator.
March 30, 2013, marks the 82nd birthday of international leading man William Shatner. Enjoying a career spanning more than a half-century, the native Canadian has dabbled in everything from acting to music to charity—and shows no signs of stopping. While his most iconic role may be that of Captain James T. Kirk on the original Star Trek series, Shatner has proven to audiences over and over that he is far more than a one-trick horse.
To mark his latest birthday, the Daily Dot has put together a guide to the Essential Shatner, highlighting his career's most memorable–and even not-so-memorable–roles and moments.
1) The Twilight Zone
Perhaps the most well-known of William Shatner's roles before the debut of Star Trek came in an episode of the 1960s science fiction program The Twilight Zone. Entitled "Nightmare at 20,000 Feet," he portrayed airplane passenger Bob Wilson, who is thoroughly convinced that there is a gremlin on the airplane wing attempting to destroy the craft.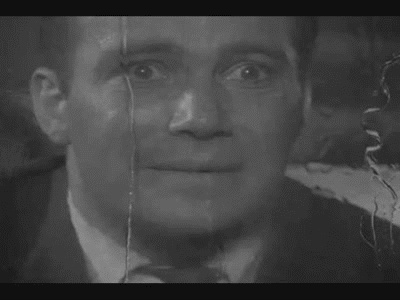 2) Incubus
In 1887, linguist L.L. Zamenhof introduced society to the Esperanto language, which he hoped could become the planet's sole language and a major uniter of the human race. While this of course failed to happen, it didn't stop the language from permeating several forms of media. Incubus, a gothic horror film released in 1966, is spoken entirely in Esperanto, with Shatner playing the lead role of Marc.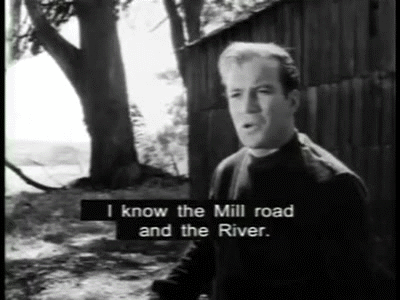 3) Star Trek
In 1966, after over a decade of small roles in film, television, and theater, was cast in the lead role of U.S.S. Enterprise Captain James T. Kirk in Gene Roddenberry's original Star Trek series. While the program only lasted three seasons, its originality, characters, and storytelling struck a major chord with science fiction aficionados. Star Trek became a major franchise, spawning several subsequent TV series, books, and films. Shatner himself reprised his starring role in seven films based on the original series.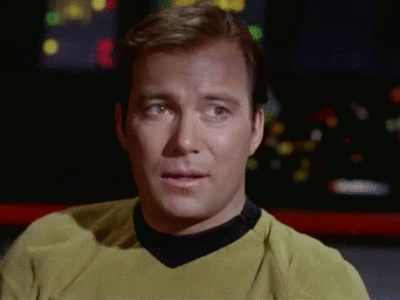 4) Rocketman
At the Science Fiction Film Awards, Shatner introduced a (likely) perplexed audience to his unique brand of music. After an introduction by music legend Bernie Taupin, Shatner, who was serving as host of the program, delivered his rendition of the Elton John song "Rocket Man." Coupling a spoken-word interpretation of the tune with rudimentary green-screen technology, the performance resurfaced in the 2000s thanks to YouTube and parodies on programs such as Family Guy.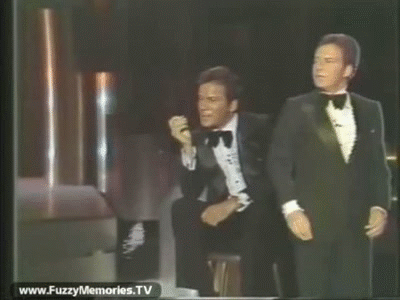 5) Star Trek II: The Wrath of Khan
Star Trek II: The Wrath of Khan saw Shatner's continued portrayal of Captain James T. Kirk. After a lukewarm reception to the first Star Trek film, 1979's Star Trek: The Motion Picture, its 1982 sequel resounded with audiences and is considered to be one of the best films in the franchise. Shatner's passionate screaming of the villainous Khan's name is an unintentionally hilarious highlight of the film, standing as a testament to the actor's penchant for over-acting.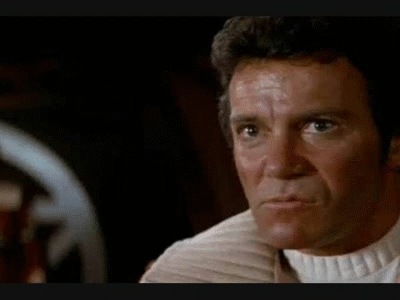 6) Airplane II: The Sequel
Current audiences know Shatner as a good-natured, humorous personality who enjoys poking fun at the seriousness of his early roles and acting. This all may have its roots in the parody film Airplane II: The Sequel, a cult classic that follows its much-more-well-received predecessor Airplane! In the film, Shatner lampoons his science fiction roles with his portrayal of lunar base commander Buck Murdock.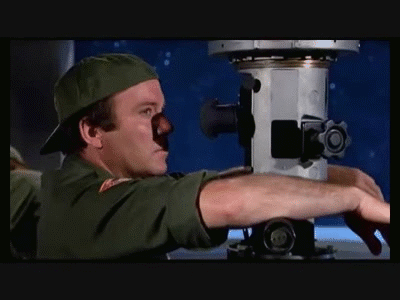 7) T.J. Hooker
In 1982, Shatner returned to television in the lead role of T.J. Hooker in the police drama series of the same name. The series became a key success for the actor and also served as actress Heather Locklear's breakout role.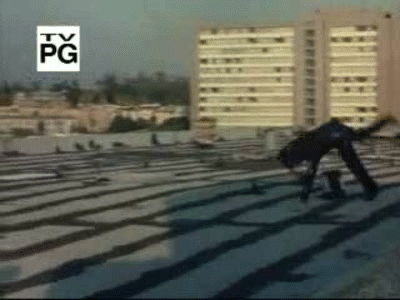 8) Saturday Night Live
When he hosted Saturday Night Live in 1986, Shatner participated in a sketch that was memorable to both fans of the show and the Star Trek community. Further spoofing his notoriety as a science fiction leading man, Shatner appears as himself at a geek-filled Star Trek convention, where he famously tells a crowd of Trekkies to "get a life!"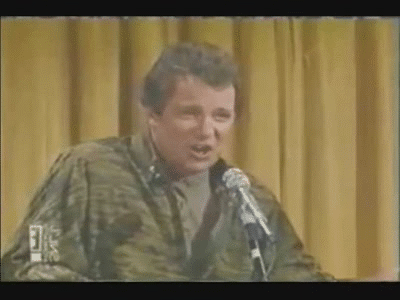 9) Rescue 911
Shatner continued his television work after T.J. Hooker's ending with Rescue 911. Serving as the program's host, the series re-created scenarios depicting real-life dramas that required the skills of paramedics, police, and firefighters.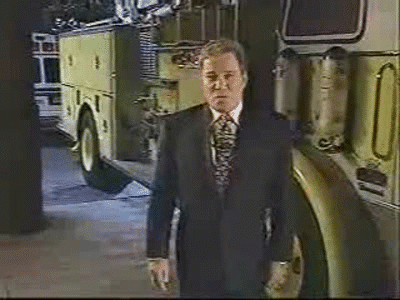 10) Star Trek: Generations
In 1991, Star Trek: Generations united the universes of the original series and Star Trek: The Next Generation. The film effectively ended the involvement of the original series' characters and kicked off the involvement of the Next Generation cast with the death of Captain Kirk.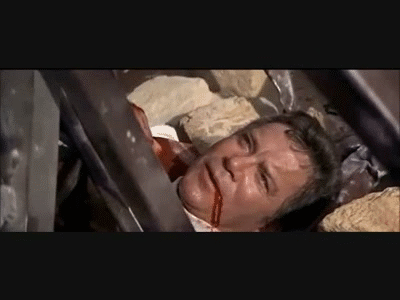 11) Miss Congeniality
Shatner hitched himself to Sandra Bullock's late 1990s/early 2000s fame with a costarring role in Miss Congeniality. In the film, he portrays pageant host Stan Fields, a role he would reprise in the film's 2005 sequel Miss Congeniality: Armed and Fabulous. Perhaps as a result of this role, Shatner would go on to host a real-life pageant: the 50th Annual Miss America Pageant in 2001.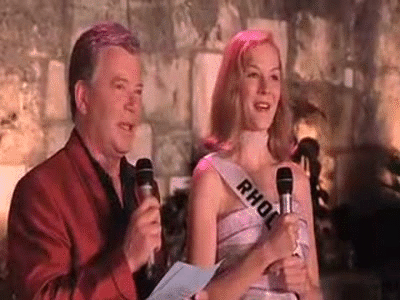 12) Priceline
While it wasn't his first foray into commercials, Shatner's role as the Priceline Negotiator in a series of humorous commercials for the online travel deals site is no doubt his best-known example of spokesmanship.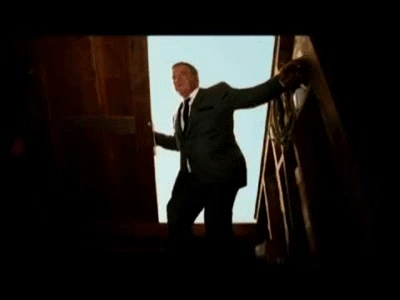 13) Boston Legal
In 2004, Shatner returned to dramatic television in Boston Legal, a spin-off of the courtroom drama series The Practice. He won two Emmy Awards for his portrayal of prideful, cigar-chomping, womanizing ace attorney Denny Crane. Boston Legal reunited Shatner with Miss Congeniality costar Candice Bergen.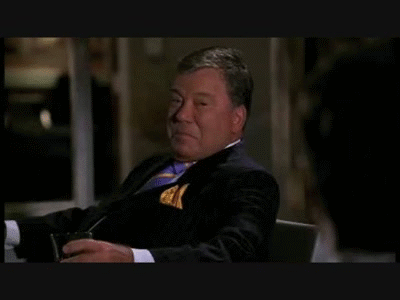 14) Shatner's Raw Nerve
In 2008, Shatner decided to try his hand at celebrity interviews with the much-acclaimed Biography Channel program Shatner's Raw Nerve. Displaying his talent for in-depth, challenging questions, the series continues to be produced to this day. Shatner's Raw Nerve, which has seen the host sit down with everyone from Drew Carey to Rush Limbaugh, was appropriately kicked off with longtime Shatner friend and associate Leonard Nimoy.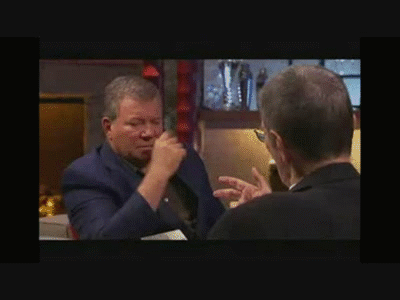 15) $#*! My Dad Says
Based on writer Justin Halpern's popular Twitter feed "Shit My Dad Says," the CBS sitcom $#*! My Dad Says starred Shatner as Ed Goodson, a retired doctor who was always quick to speak what was on his mind. After 18 episodes, the series was canceled.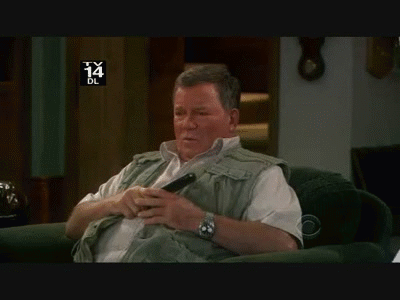 16) "Eat, Fry, Love"
In 2011, Shatner teamed up with State Farm Insurance to produce the hilarious safety video "Eat, Fry, Love," which was broadcast exclusively on YouTube. In pure faux-dramatic fashion, Shatner marks the Thanksgiving holiday by displaying the inherent dangers of improperly-used turkey fryers.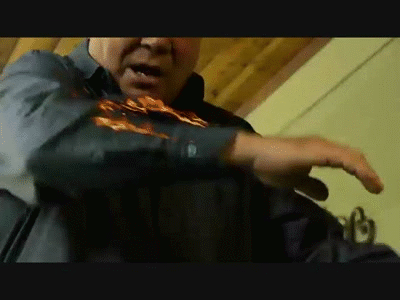 GIFs via Mike Fenn/YouTube / Photo via Gage Skidmore/Flickr