When it comes to Mario Kart, I've always been a Luigi boy. Maybe it's the murderous stare of the green plumber as he passes Toad's demolished figure, but for me, it just feels like he has the best instincts and touch on the steering wheel. Science, however, has a different take. According to a study by data scientist Henry Hinnefeld, Wario is the best character to play.
Hinnefeld's data is quite honestly fascinating, working off the "Pareto Efficiency" concept to determine which combination of character, car, and tires make for the most effective racer.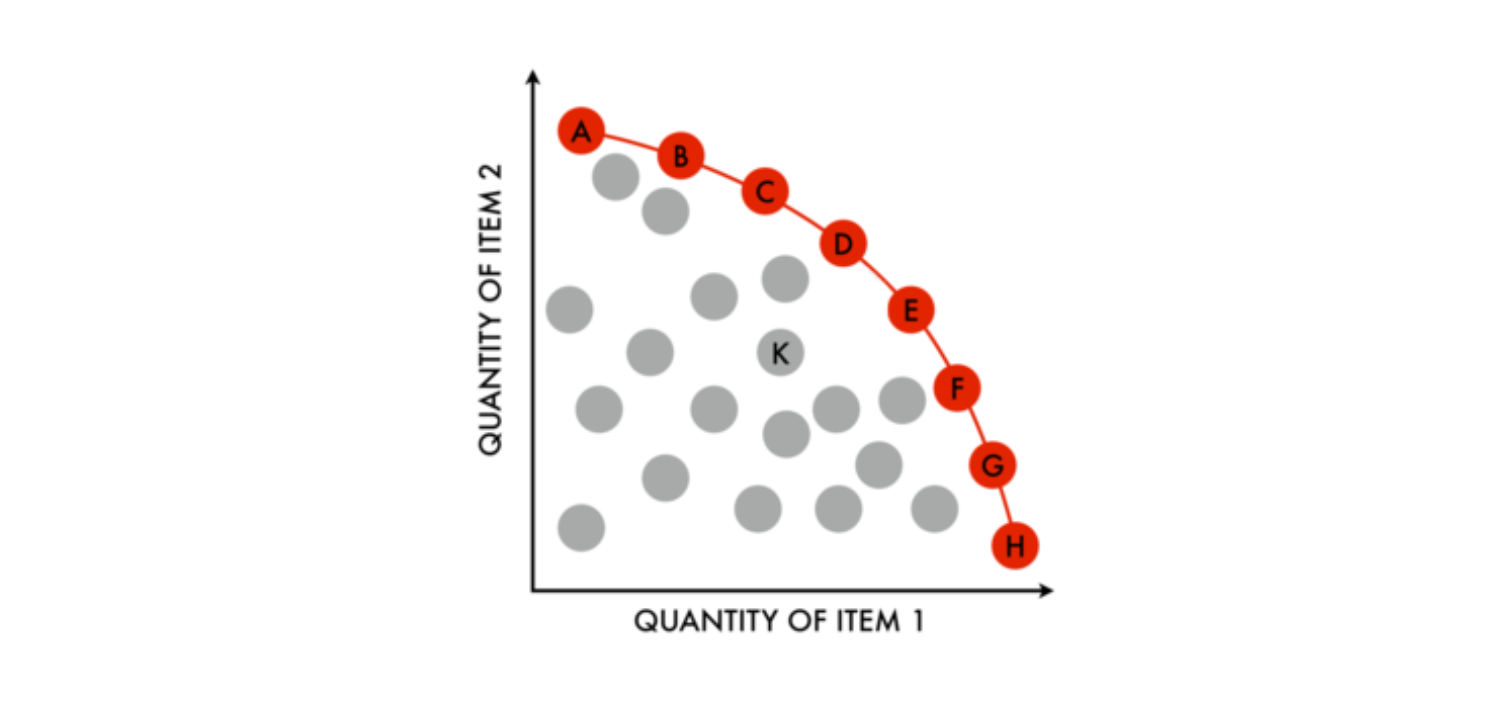 The system basically works by implementing a dot on the chart for one factor, and then moving it when another factor (like a different set of tires) is applied to it. The red curve (or "Pareto Frontier") represents the most effective combinations, but which dot you'd pick is based on what qualities you'd want in a racer. Do you want more top-heavy speed or quicker acceleration? According to the data, improvements in speed come at the loss of acceleration.
According to Hinnefeld, there are a total of 149,760 possible combinations, 294 unique stat combinations, and 15 "optimal" combinations that make the relative best of each item.
Wario accounts for a plurality of the 15 optimal combinations, the rest being split between Donkey Kong and a few other characters. Want the best combination of stats? Best pick Wario, the unlockable Golden Standard kart, and use slick or standard tires.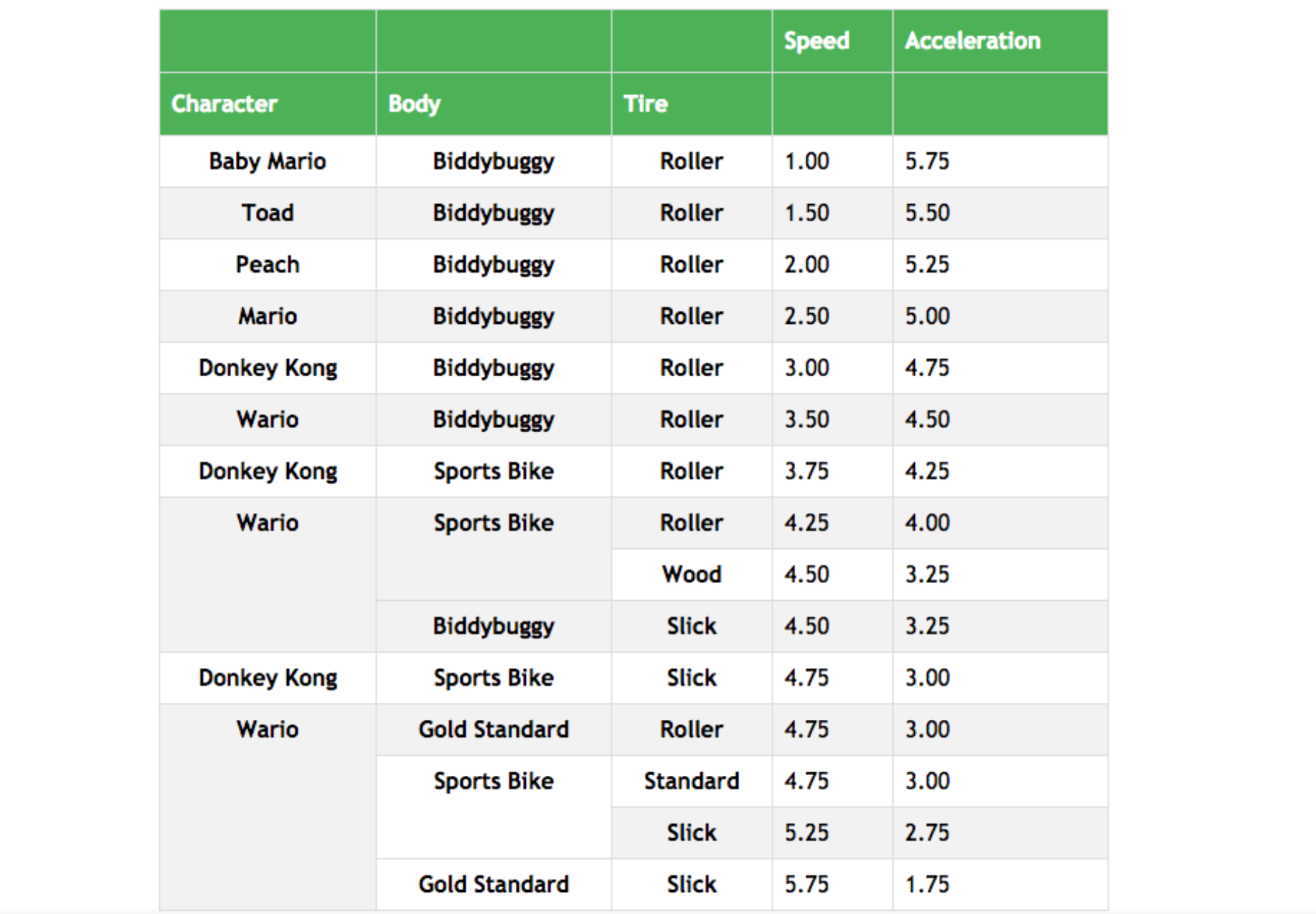 Hinnefeld also determined that the Badwagon kart truly lives up to its name, ranking highest in the "anti-Pareto frontier," AKA the worst group of combinations. If you're still having troubles with your roommate threatening to launch your controller across the room because of a bad combination, Hinnefeld also included an interactive chart (near the bottom) that determines all combinations' worth.
I'm still going to play as my boy Luigi, though. Love knows no border.
H/T Motherboard