On the surface, it doesn't seem too crazy for a funeral home to advertise its services and amenities on YouTube. But when that publicity campaign uses footage of a family grieving for a senselessly slain 13-year-old boy, it's obviously crossed a line.
That's the strategy Robeson & Brown, a funeral parlor in Brooklyn's Bedford-Stuyvesant neighborhood, saw fit to pursue. And instead of bringing in more clients, it's likely to cost them big-time.
Tiffany Orr, the mother of Ronald Wallace, who was shot in the back and killed in August 2012, possibly by a 17-year-old gang member, was appalled to discover that two months after their emotional farewell service for him, Robeson & Brown had uploaded a video that depicted her family weeping at his coffin as part of their sales pitch. That video has since been removed, but the damage was done. A lawsuit followed.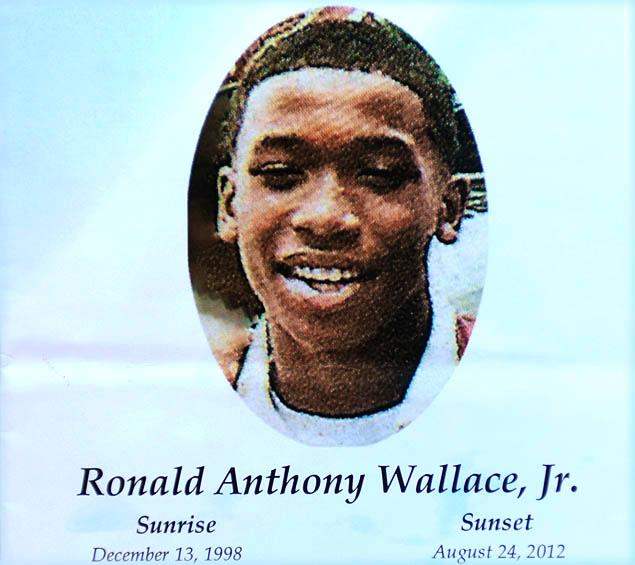 "Neither written consent nor any other manner of permission was provided … to defendant for dissemination of the aforementioned video, which contained images of the plaintiff in various stages of mental anguish," the suit alleges, according to the New York Post. At the time of the funeral, the Daily News had reported that Orr was inconsolable, crying out "My baby got robbed from me!" and "Help me!"
As it happens, there's still a short clip of Wallace's gospel service on YouTube, though the exact identity of the user who put it there—deanmeminger—remains unclear. (Given that the most recent upload came two weeks ago, we can rule out the actual Dean Meminger, a basketball player and coach who passed away in August.) One commenter angrily notes that "[t]he family DID NOT want this video posted on youtube."
Robeson & Brown have not made any comment about their decision, no doubt saving their defense for the legal proceedings. Their website features no shortage of advice on how to handle grief, including tips on being compassionate and "understanding the importance of the loss," which they might have done well to follow themselves. Currently, the only video hosted on the site is about casket selection.
Photo by Ann/Flickr