When a nameless college football fan at Auburn University held up a sign last year reading, "Hi Mom, send Bitcoin," he quickly netted over $26,000 in bitcoin donations in a single day toward, well, nothing in particular.
But when a group of Ukrainian protesters asked for Bitcoin donations in the midst of violent protests in the country's capital Kiev, they received only about $2,000 in bitcoins after about four hours.
Maybe the novelty of Bitcoin signs has worn off.
The protesters and their supporters hope that their viral campaign to promote Bitcoin donations gains traction, boosting the amount of money flowing to the movement. Medical, food, transportation, and shelter costs are piling up, while the value of the country's currency plummets. The group of self-described revolutionaries are seeking Bitcoins to help pay the protest's considerable bills—largely out of necessity, Coindesk reports.
Paypal is not allowing money to be sent into Ukraine and bank transfers are often slow, leaving Bitcoin as an increasingly attractive alternative.
At the urging of Bitcoin entrepreneur Jake Smith, former advertising manager Nastasia Pustova organized a 900-volunteer campaign to solicit Bitcoin donations to Ukraine from around the globe.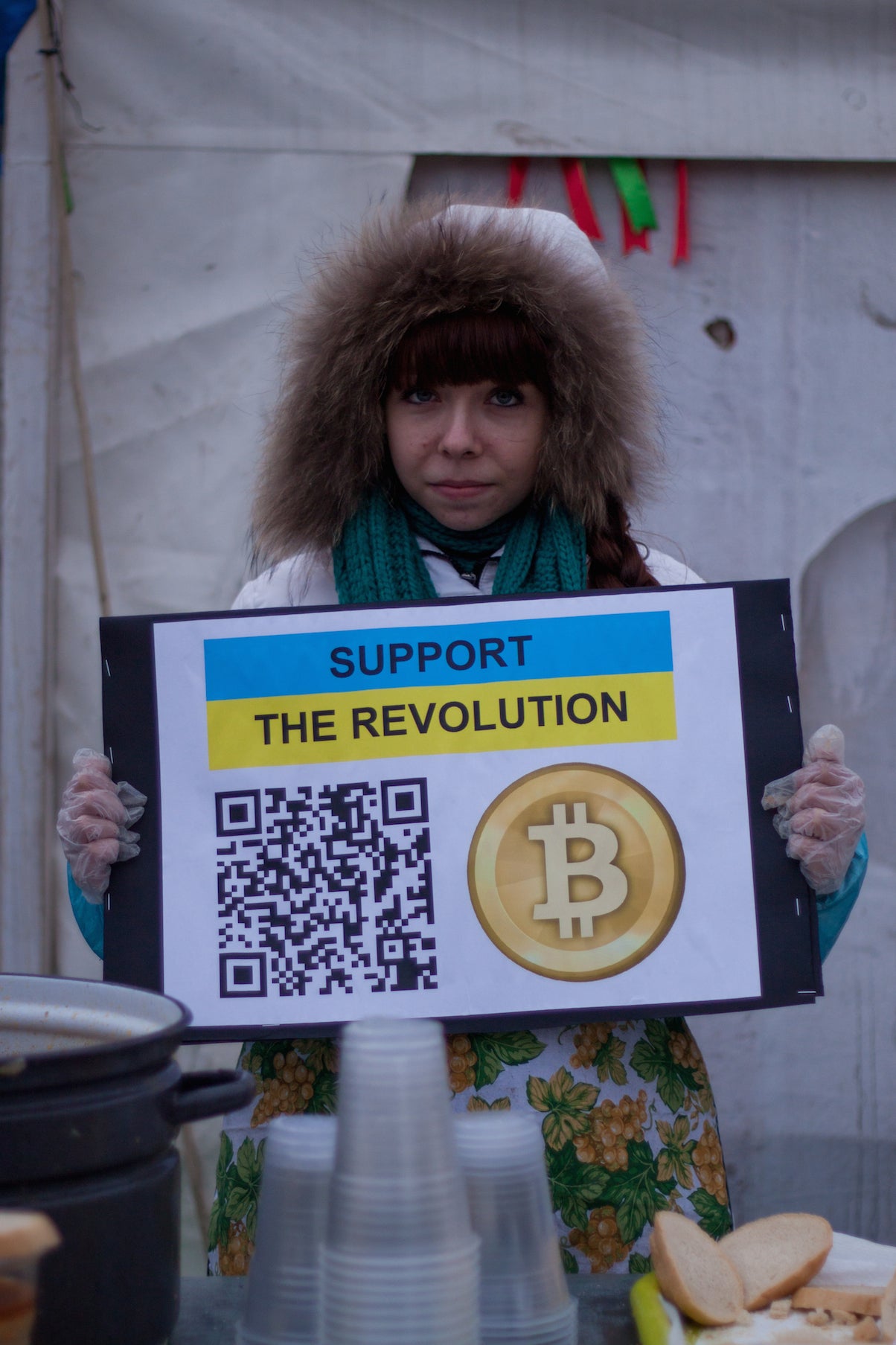 The three bitcoins contributed over the past several hours pales in comparison to the pace of the Auburn fan's haul (it should be noted, that fan later gave much of the money to charity), but the success of the Ukrainian campaign will be likely be judged in the long term.
H/T Coindesk