Normally I have some clever turn of phrase to introduce a clip like this, but words feel inadequate right now, so: Here is a turtle twerking while taking a shower. I repeat: HERE IS A SASSY LITTLE TURTLE JUST STRAIGHT-UP TWERKING IN THE SHOWER.
Yeah, we're gonna need to GIF that.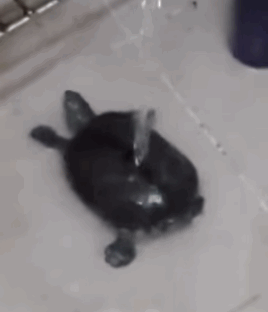 Someone get Nicki Minaj's choreographer on the phone, like, now.
Photo by Steven Depolo/Flickr (CC BY 2.0)