Every day, the Daily Dot finds something that people on Facebook are sharing and, in turn, shares it with you—with a little explanation. Here's today's share.
Who was Trayvon Martin? There's a war of information going on about the real identity of Martin, the 17-year-old Floridian who was shot and killed by George Zimmerman, an unofficial neighborhood watch captain.
The battle is raging on Facebook through a series of photos that put a different spin on events than the one favored by the media. Early public reports featured several photos of Martin depicting him as a hopeful-looking boy or clean-cut young man. The same reports typically featured the same image of Zimmerman in a prison mug shot, unshaven and with a gold stud in his ear.
That prompted someone to Photoshop a rebuttal, variations of which have been shared on Facebook and Reddit. Martin is shown shirtless and sagging his pants, and a few details suggest Martin would have had an advantage if the two fought. Zimmerman, on the other hand, is depicted more respectably than his mug shot—now smiling in a suit.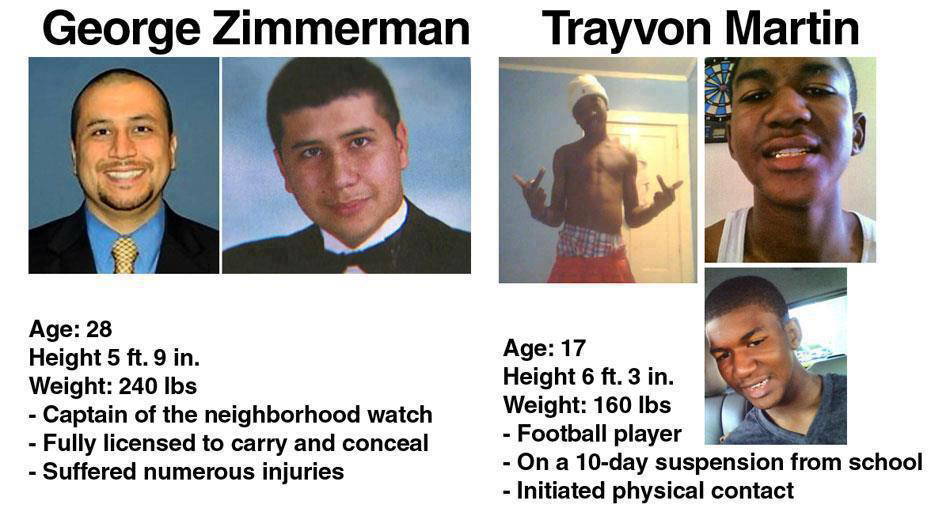 The problem with the new depiction? That last photo, still publicly available on Facebook, is of a different Trayvon Martin.
To correct the error, another Photoshopped rebuttal is circulating: a few photos from each Trayvon Martin, illustrating they're two different people. It even gives the URLs for their respective Facebook accounts, though the slain Martin's account has since been disabled.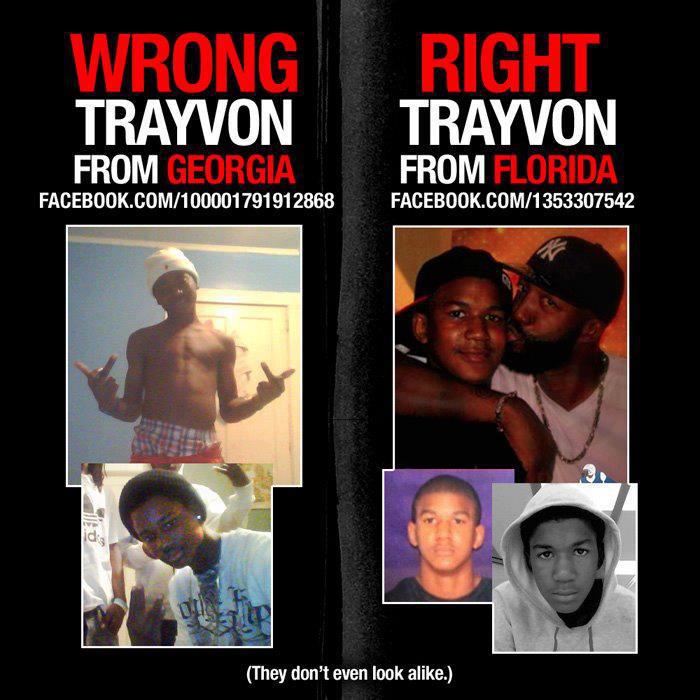 The rebuttal's rebuttal has been shared by more than 3,000 people, who are none too happy.
"That's their way of saying we all look alike," commented Raymos Gonzales.
"No man. It's much more sinister than that," responded Cody Williams. "Not as many people would march in the street for the thug looking Trayvon.