Whether you're a 91-year-old grandfather or an 18-month-old girl, photos of furry animals never get old.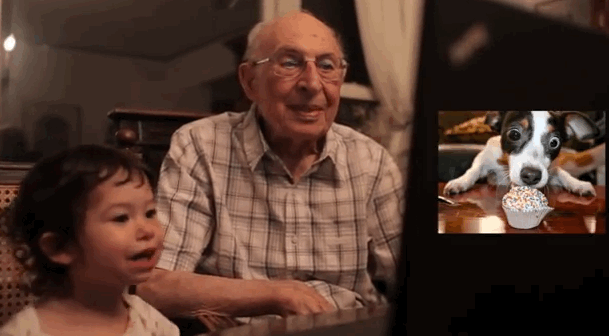 YouTube user nsosin1 found this out in February when he or she showed Reddit's r/aww to the oldest and youngest member of the family. R/aww, Reddit's own Cute Overload, is home to all things adorable—baby polar bears, ducks, owls, even squirrels are welcome.
The video features the little girl staring at r/aww with her grandpa, trying to put into words what she's seeing. Even better, it's his 91st birthday. Let the cute shower over you.
Screengrab via YouTube