The world of Tinder could be likened to a hopeless, sex-fueled war zone, but when cruising through it, one hardly expects to come face-to-face with an actual warlord. Perhaps you thought that Adolf Hitler died in 1945. Wrong! He's very much alive, at least in spirit, on everyone's favorite hookup app.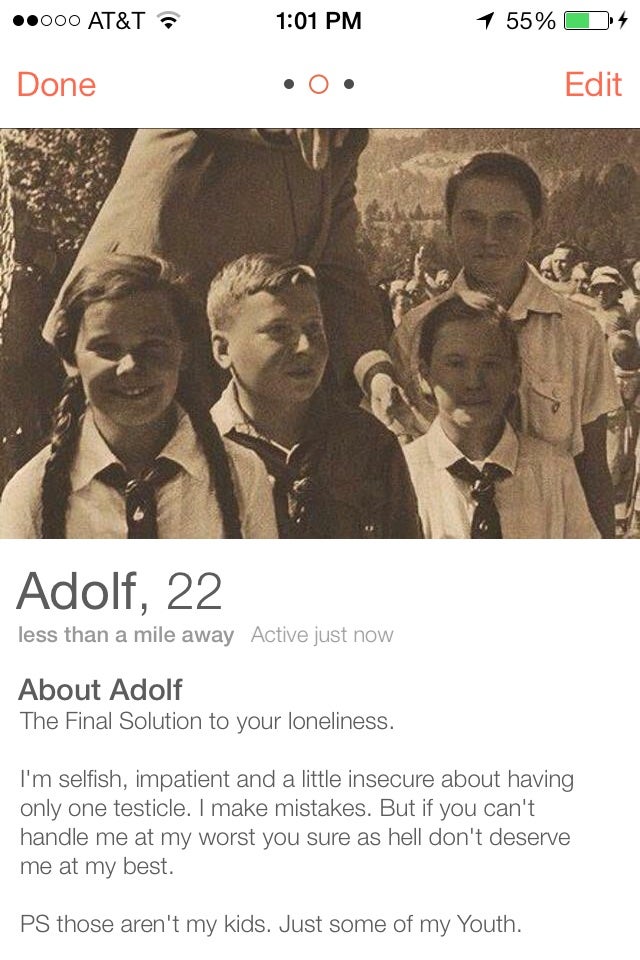 We know very little about this person who took it upon himself to pose as the reviled former dictator of Nazi Germany, other than the fact that his iPhone is on the AT&T network and his battery could use a charge. But according to Reddit, he posed as Hitler for a month and shared some of his results.
As far as romantic inspirations go, it could be worse: Hitler was said to have had a number of girlfriends and two fiancées. He eventually married Eva Braun, who, while obviously deranged, was totally out of his league. If we can forget that two of his former lovers committed suicide and two others made attempts, we can be reasonably certain that Hitler would've cleaned up on Tinder.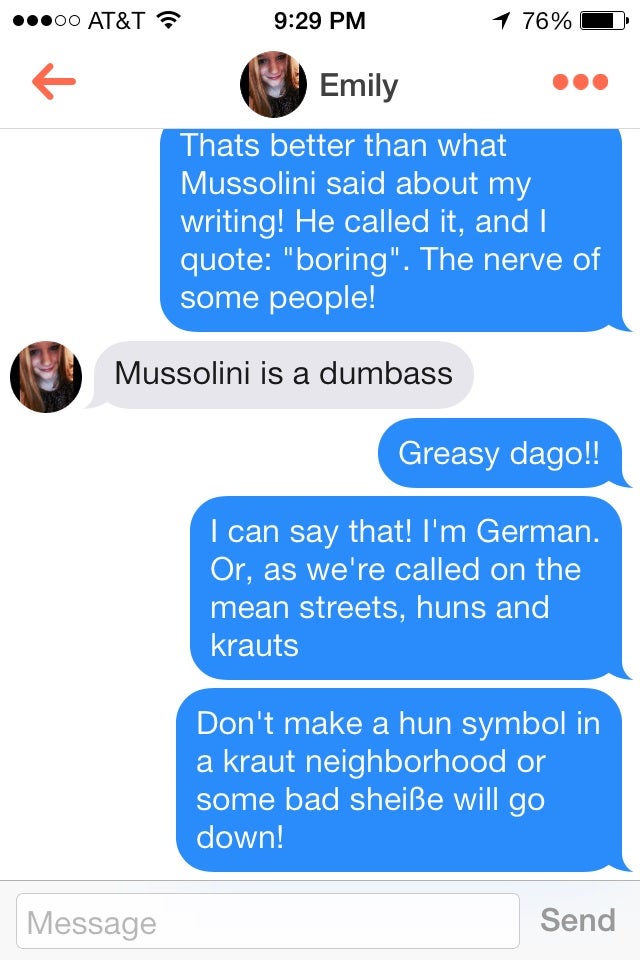 What's even more unsettling than the idea that someone would spend a month of his life posing as Hitler on Tinder? The fact that women actually swiped right for him. We'll give them the benefit of the doubt and assume their curiosity got the best of them. Besides, on the Internet, everything turns into Hitler anyway.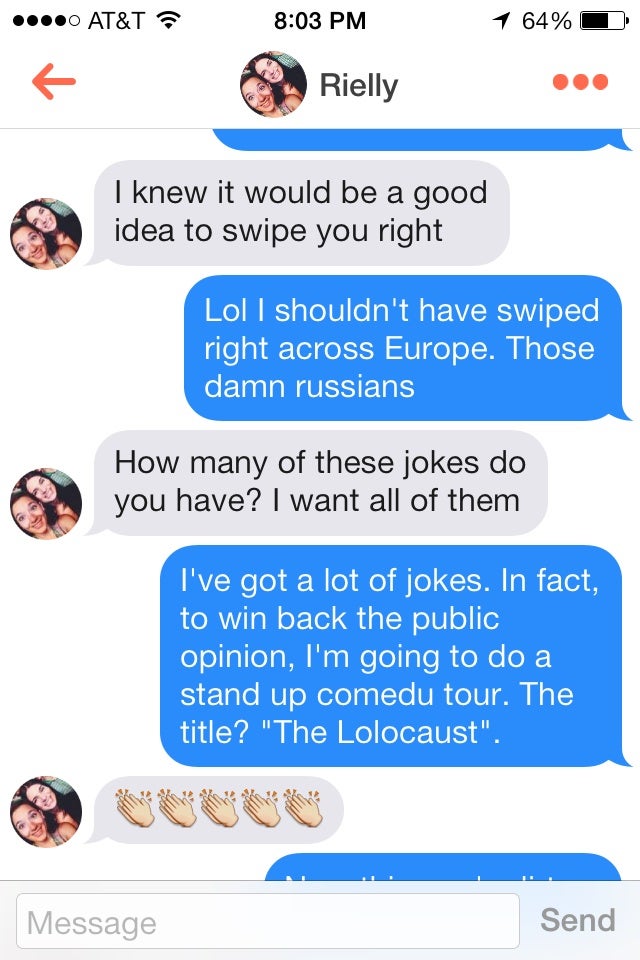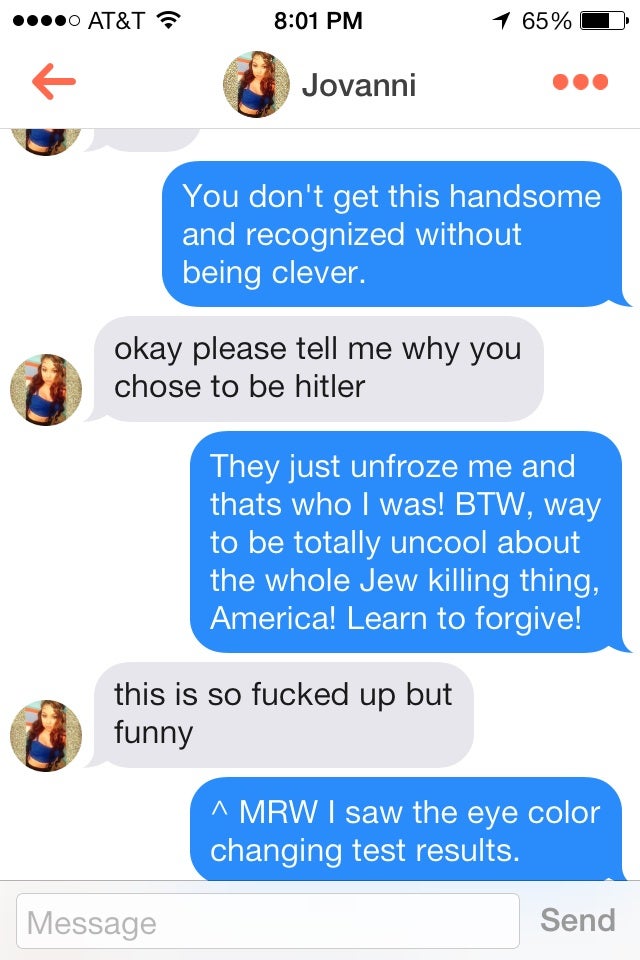 After a month in character as the Führer, we would have hoped this dude would have more to show than just a few screengrabs. He should've included a photo of Hitler in his super-cute short shorts instead of some random Nazi kids.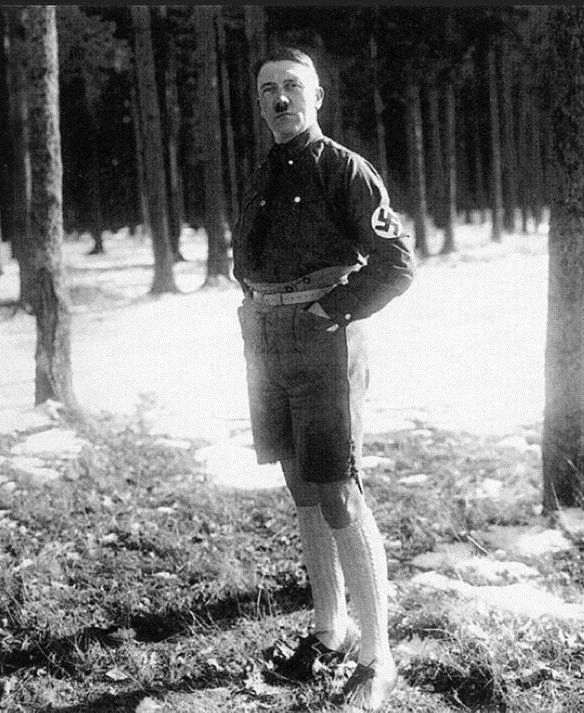 May you never come across this man, on Tinder or otherwise. And if you do, please let us know.