Whenever a celebrity dies, only his or her hardcore fans will realize that the world lost more than an entertainer—it lost a decent dancer, too.
While many of today's current dead celebrities, such as Elvis Presley and Michael Jackson, were renowned for their dance moves, they face stiff competition from some of their fellow corpses.
Let's pause for a special memorial to those celebrities who certainly knew how to cut a rug when they were still around to entertain us.
Ray Bolger, Jack Haley, Judy Garland, Bert Lehr
The Wizard of Oz (1939)
While the four main cast members of The Wizard of Oz went on to enjoy lucrative decades in show business, they will always be most remembered for bringing to life the roles of Scarecrow, Tin Man, Dorothy, and the Cowardly Lion.
Here, Dorothy and the trio of Oz natives dance to "We're Off to See The Wizard" as they make their way down the yellow brick road. Lehr was the first of the four friends to pass away in 1967. Garland followed him in death in 1969.
Haley died in 1979; Bolger finally caught up in 1987.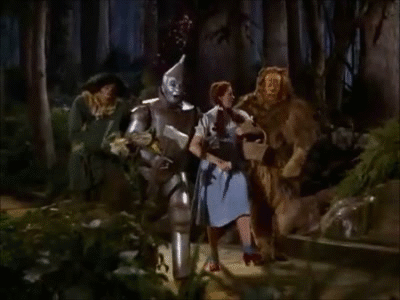 Gilda Radner
The Muppet Show (1978)
Gilda Radner was an actress and comedienne who truly exemplified Saturday Night Live's golden era throughout the 1970s. While she didn't quite parlay her success on the program to feature films like many of her fellow cast members, she kept her name—and unique talent—active through a series of stage and television appearances, such as this Muppet Show sketch from 1978. Radner died in 1989.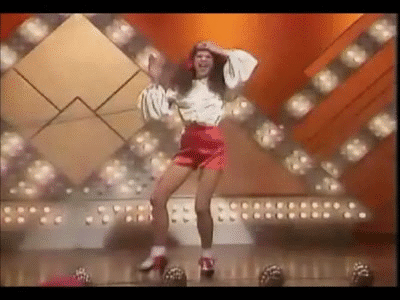 Rodney Dangerfield
Caddyshack (1980)
After a failed initial attempt at stand-up comedy and a lengthy career selling aluminum siding, Rodney Dangerfield and his barrage of self-deprecating one-liners made him a staple of comedy in the 1970s. He stole the show as the wealthy yet slobby businessman Al Czervik in the 1980 comedic hit Caddyshack. He later went on to enjoy further success in film and television, most notably in Easy Money and Back to School. Dangerfield's dance card ran out in 2004.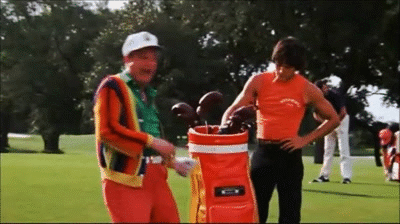 Patrick Swayze and Chris Farley
Saturday Night Live (1990)
The careers of Patrick Swayze and Chris Farley are just as wildly different as, well, their physiques. Before his memorable roles in films like Ghost and Point Break, Swayze first gained notoriety as 1960s Catskills dance instructor Johnny Castle in the 1987 film Dirty Dancing.
Farley, on the other hand, began his career on Saturday Night Live, never missing an opportunity to poke fun at his girth. In the mid-1990s, he achieved success in films such as Tommy Boy, Wayne's World 2, and Billy Madison. 
When Swayze hosted the program in 1990, he and Farley teamed up for the immensely popular Chippendales sketch, in which the duo audition to be dancers for the famed male dance troupe. They perform to the Loverboy song "Working for the Weekend."
Farley died in 1997, with Swayze pairing back up with him in 2009.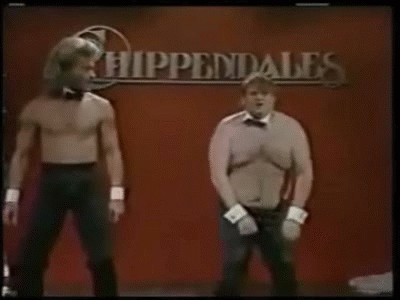 John Candy
Uncle Buck (1989)
Lovable everyman John Candy made a name for himself in the early 1980s as a member of the sketch program SCTV. His star rose with a string of successful films in the 1980s and 1990s, including Splash, Planes, Trains, and Automobiles, and Cool Runnings. In this scene from Uncle Buck, Candy's character Buck Russell dances with sultry neighbor Marcy Dalgren-Frost (Laurie Metcalf) to the Beau Brummels song "Laugh, Laugh." Candy passed away in 1994.
Jack Lemmon
Grumpy Old Men (1993)
In his impressive half-century as an actor, Jack Lemmon enjoyed success in almost every genre of film. Some Like It Hot, The Odd Couple, and Glengarry Glen Ross are just some of his many notable credits. In the late 1990s, his talents as a comedic actor were displayed to a new generation of moviegoers in films such as Out to Sea, My Fellow Americans, and, of course, the Grumpy Old Men series. In this scene from Grumpy Old Men, Lemmon's character John Gustafson celebrates a successful romantic night with Ann-Margret by dancing to Otis Redding's "Love Man." Lemmon died in 2001, less than a year after the death of his longtime friend and costar Walter Matthau in 2000.
Leslie Nielsen
Spy Hard (1996)
After gaining prominence as a dramatic actor, Leslie Nielsen pulled an about-face in 1980 in Airplane!, showing off his deadpan comedic talents. The success of his role in the slapstick comedy reinvigorated his career, resulting in subsequent comedic roles in The Naked Gun and Scary Movie film franchises and the television programs Police Squad! and Golden Girls. In this scene from the comedy Spy Hard, Nielsen and costar Nicollette Sheridan spoof the iconic dance scene from 1994's Pulp Fiction. Nielsen died in 2010.