The "Super Monster Bros by Adventure Time Pocket Free" iPhone app—which constantly, cheerfully invites players to unlock new game roles and levels for a steal at $99.99—has already been yanked from Apple and Google app stores following a hilarious takedown by IGN's "iPhone Garbage."
But we can, and should, still laugh at it.
The app, which blatantly ripped off the game play of Super Mario Bros. and the character styles of Pokémon, was a trademark and copyright disaster, stealing everything from game backdrops to sound effects. But even more hilariously, it featured horrible gameplay that repeatedly interrupted itself in order to ask if you'd like to purchase in-game assists like extra lives for $9.99, or perhaps just a higher game level for $49.99 or $99.99.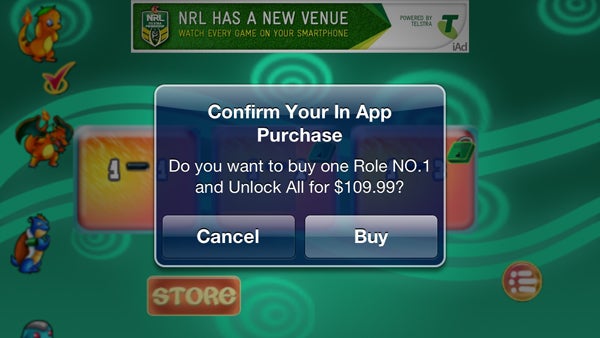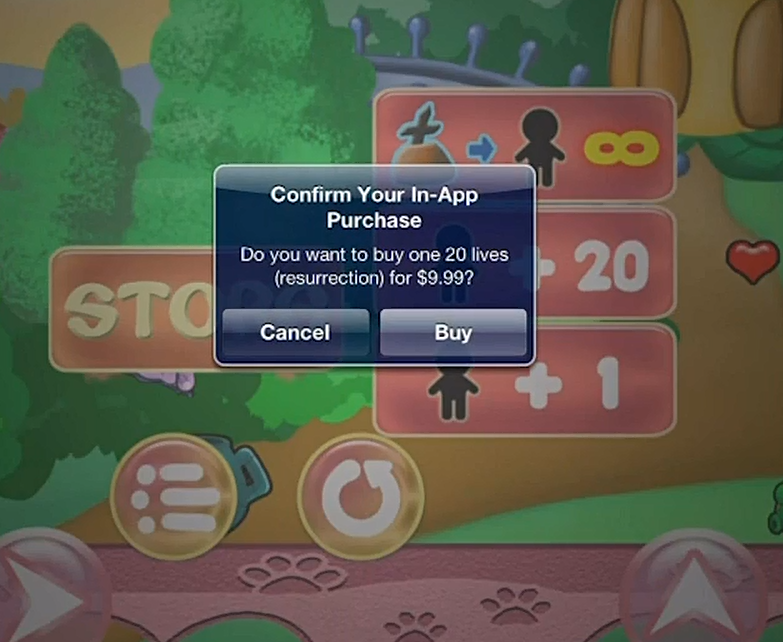 ReadWrite, which calls Super Monster Bros. "the worst app ever," points out that as hilarious as was, it was a scam trap for parents with kids who might get hold of the game:  "All it takes is clicking the Buy button and entering your password, and this game could end up costing some family hundreds of dollars."
CNET offered up a screenshot of the game's top 10 in-app purchases. We're not sure which is more depressing: the price tags on these add-ons, or the fact that somewhere people were actually buying them.
Screengrab via CNET
Perhaps in response to this and other money-grubbing scam apps, Apple released a new information page on in-app purchases yesterday, designed to both promote normal app purchases and help people restrict unauthorized in-game purchases by kids and other users. Earlier this year, the company settled with parents who sued over the credit card charges their kids racked up with in-app purchases.
Although the app has been taken down from U.S. stores, if you live outside the U.S., you're in luck—you can still purchase game maker Mario Casas' other ripoff Nintendo app, Super Squirrel Brothers, which exhibits the same game design and constant annoying price-grabs, but with squirrels.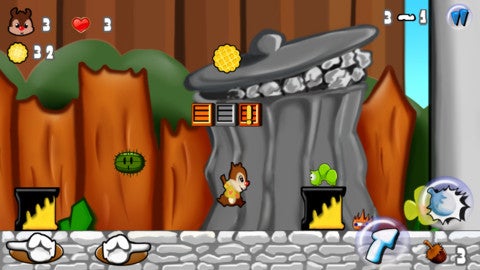 Screengrab via Appannie
Perhaps the larger question in the face of these crappy imitation apps is when Nintendo will make a decent Super-Mario-meets-Pokémon app of its own. But in the meantime, non-U.S. citizens can purchase a top role, easy mode, or unlimited lives for all their super squirrel needs for the low, low price of $99.99.
Screengrabs via IGN and Starmen.net