When NASA launched its LADEE probe to the moon Sept. 6, most of us were lucky to get a glimpse of a streak of light in the air. But the best view in the house belonged to an unfortunate frog who happened to be chilling on the actual launchpad. A literal fire under Space Frog's ass sent him flying into Internet fame. Here he is, suspended like a Breaking Bad cliffhanger.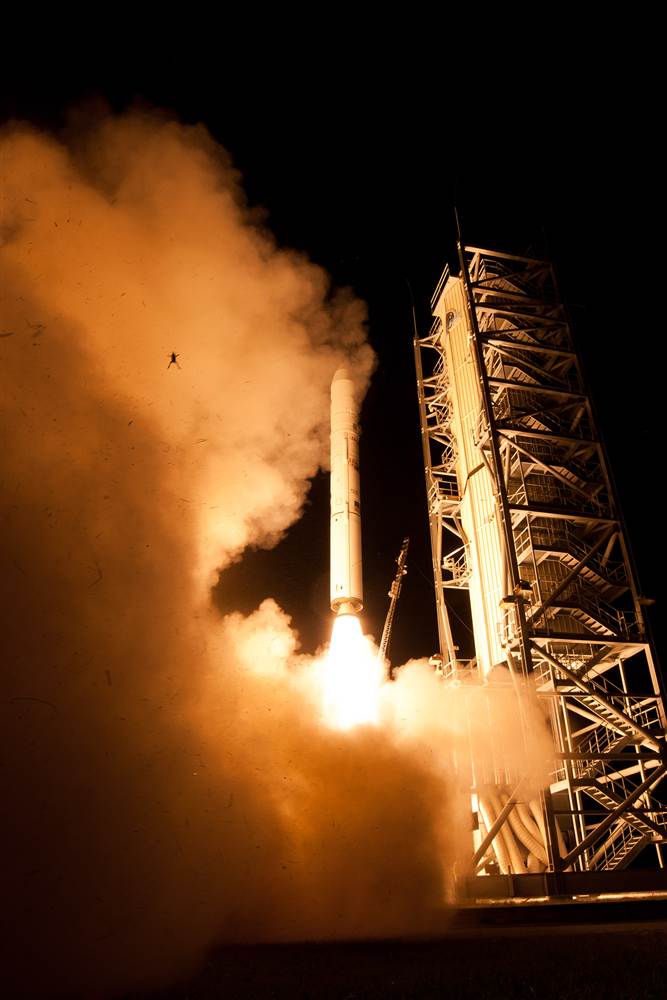 What happened to the poor dude? Is he all right? Now, thanks to @darth, we know: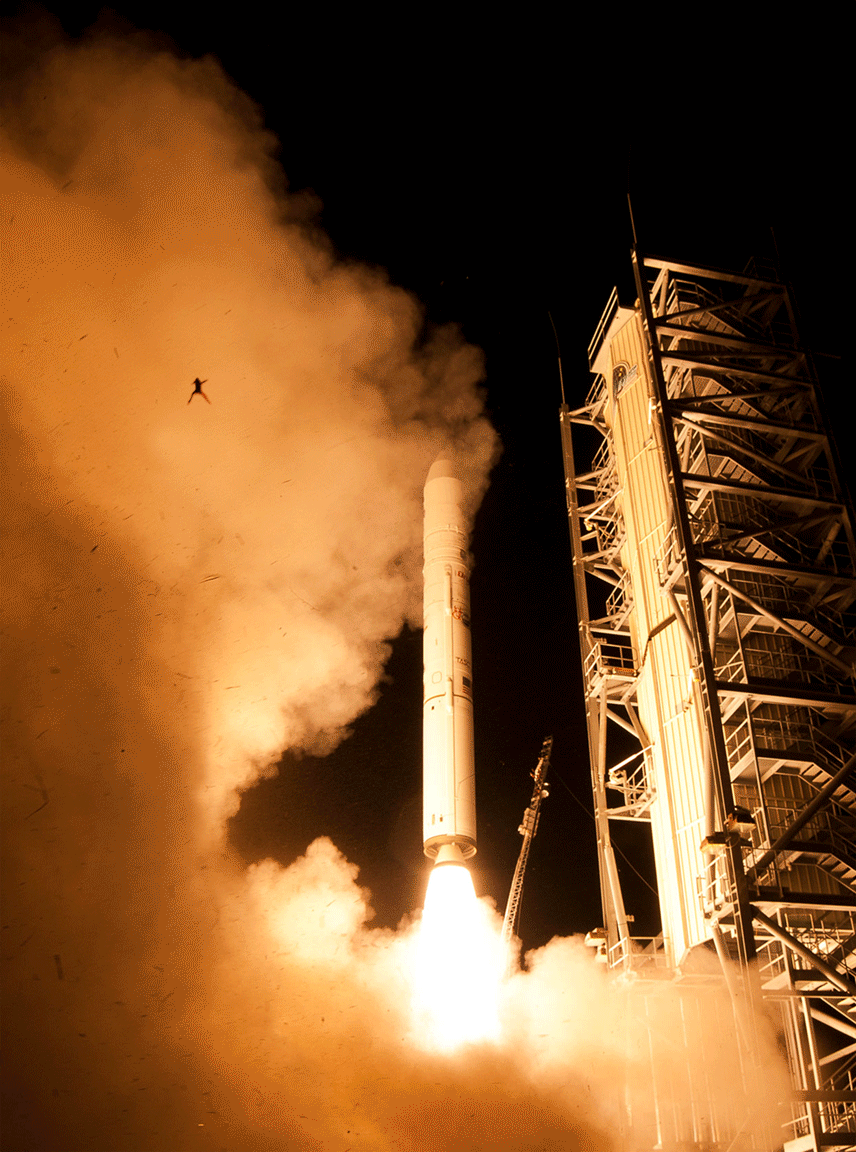 On Reddit, r/photoshopbattles proposed another, even more bizarre theory: He turned into a Ninja Turtle.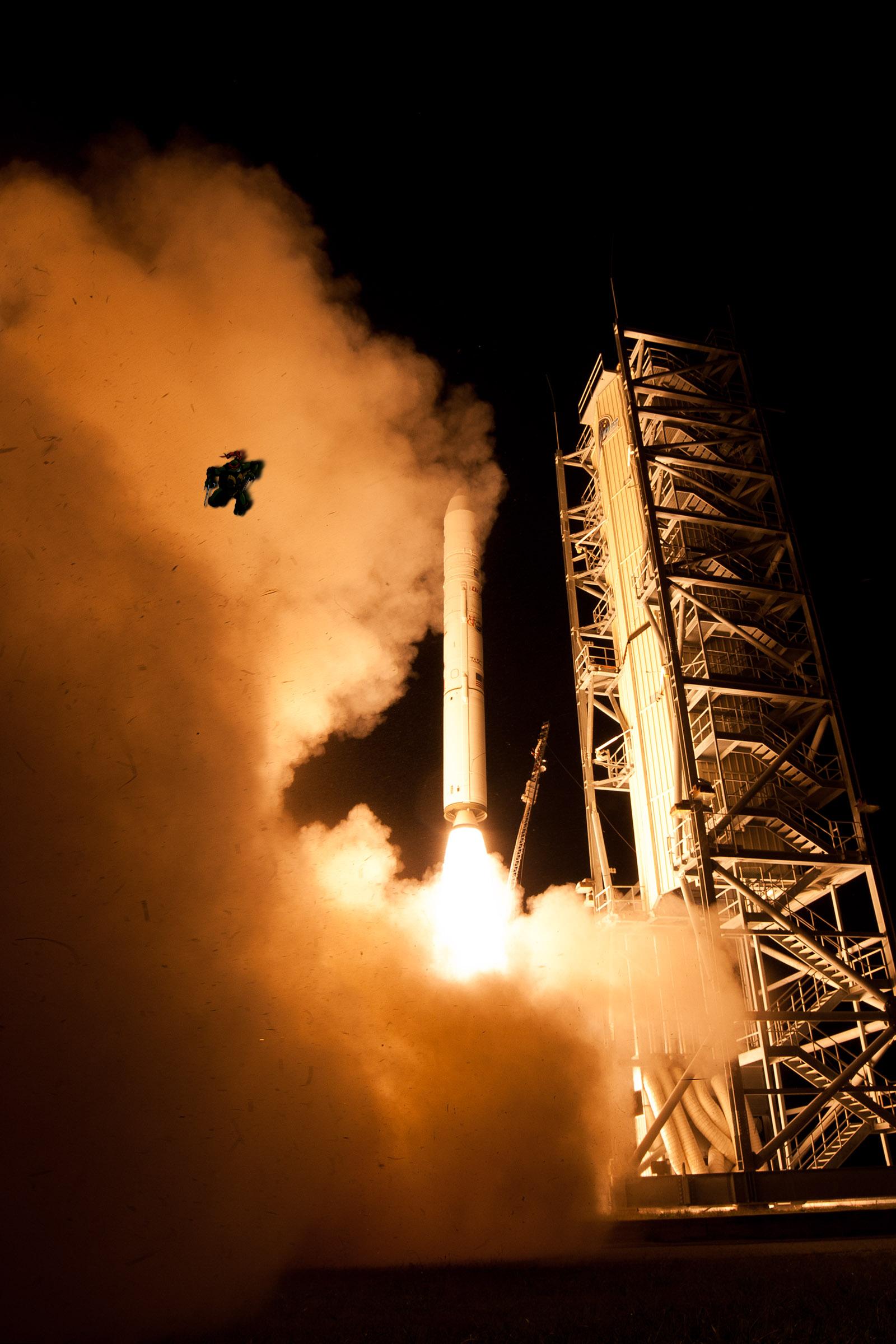 And the photo analysis experts at HyperVocal discovered it wasn't a frog at all: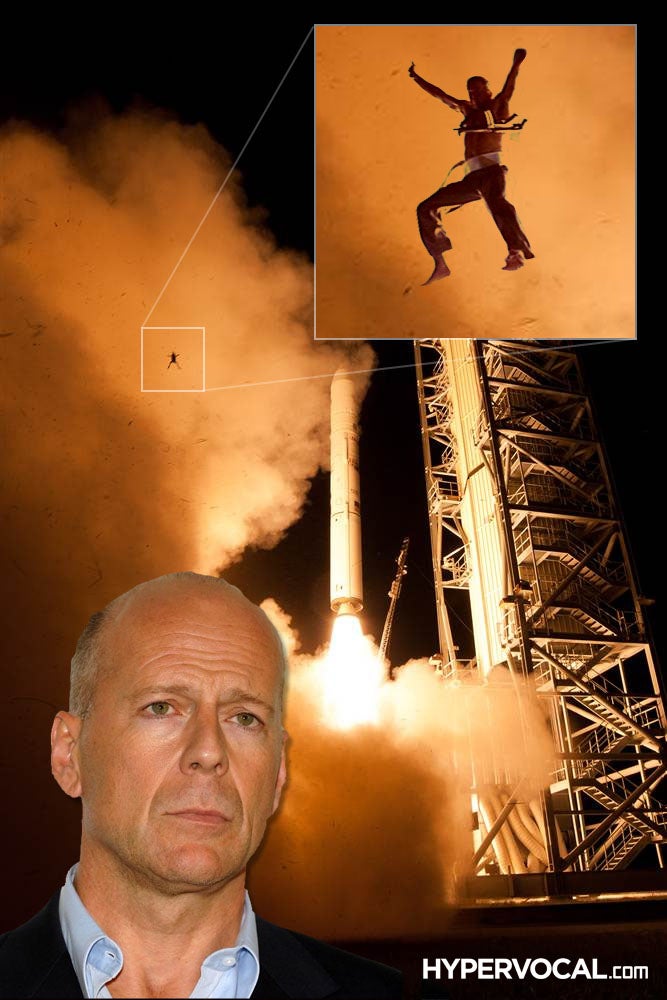 Whew. At least he's not dead.
…Right?
H/T @darth | Photo via NASA/Wallops/Mid-Atlantic Regional Spaceport