Only a few nations remain.
A recent study by blogger and social media analyst Vincenzo Cosenza showed that each year, Facebook gobbles up more and more of the market share for social networks. It's gotten to the point where only 10 countries choose a competitor, and only four different non-Facebook sites can claim to be the most popular social networks in their respective countries.
GIF via Vincos.it
So I set out to find out what these other networks are like. Are they missing out? Are we? And perhaps most importantly, is it possible to sign up for these sites if you don't have an inkling of how to speak or read their native languages?
Launched: 2006
Where it's more popular than Facebook: Russia, where it's the second-most popular site (even more popular than Google).
Users: 195 million
Facebook Users in Russia: 7.5 million
Random fact: More than any service on this list, VK (it used to be VKontakte, but I guess VK is cleaner) looks like a Facebook clone.
Why it's more popular than Facebook: Free entertainment. VK offers integrated BitTorrent file sharing, and it has long been a source of both local and international movies dubbed into Russian. It also operates a music service that has repeatedly landed it on the U.S. Trade Representative's list of the world's most egregious copyright violators.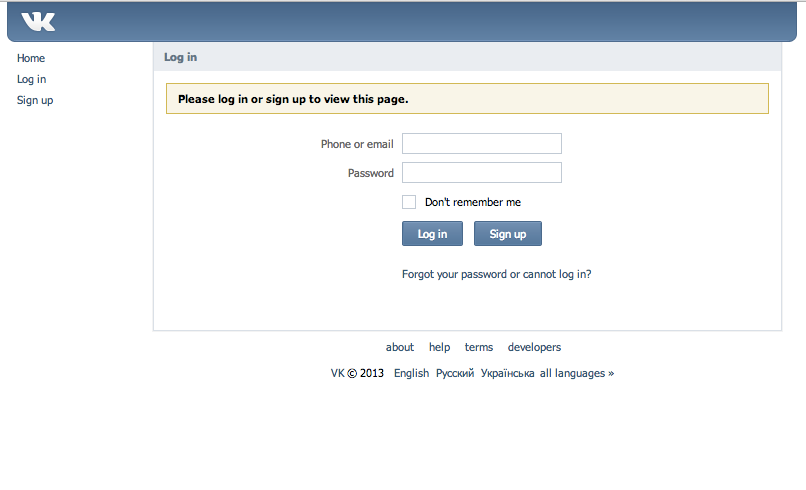 Getting started with VK is easy. It asks you to narrow down where you're from, and has a database of seemingly every high school and college in the U.S. Unfortunately, none of the kids who graduated from my high school in West Virginia are among the nearly 200 million who use the service. (Ditto my small Ohio liberal arts college.)
Also unfortunately, signing up requires a cell phone confirmation. American numbers don't work—at least mine didn't—and tech support didn't respond to my requests for help. So it's safe to say that this is the least-friendly for Americans, if only by default.
Launched: 2004
Where it's bigger than Facebook: Iran
Users: More than 2 million
Facebook users in Iran: Officially, zero. Unofficially, as many as 14 million.
Random fact: Iran's so strict with its citizens' online activity that it frequently threatens to create its own, self-contained Internet. So it should be no surprise that the country blocks Facebook.
Why it's more popular than Facebook: Technically, it's probably not. But because of Iran's Facebook ban, Cloob is the largest social network Iranians can use without bypassing the country's Internet filters.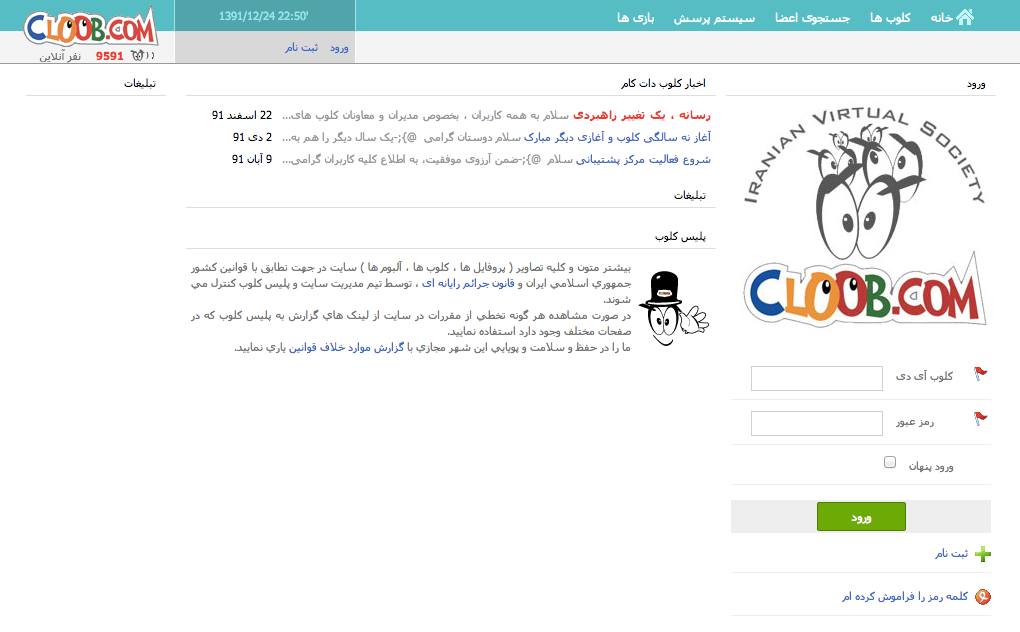 Signing up for Cloob requires both an English and Farsi name. I just copied some Farsi text up top for the latter; when I ran it through Google translate later, I learned I'd dubbed myself "Camille Also."
And it uses the Iranian calendar, to which I was also ignorant, so I just clicked that I was born in 1319—or as I quickly learned, am 73 years old.

To give you an idea of how much Cloob wants to avoid the same fate in Iran as Facebook, check out its disclaimer (thanks redditor benchowd for the translation):
Most text and all images (profiles, Cloobs, albums) of the site are monitored by the management team and the Cloob Police [moderators] in order to comply with the laws of the Islamic Republic of Iran and the Computer Crimes Act.

Should you witness any flouting of the rules on the site, please use the "Report to Cloob Police" links which can be found on various pages. Help us maintain the safety, health and dynamic of this virtual city by reporting things which are against the rules.
Cloob is sort of a do-everything kind of social site, like AOL. You fill out a lot of details (who do you live with, how much do you weigh, do you smoke, what's your religion). There are chat rooms, and plenty of games. Unfortunately, those wouldn't load for me, so I'll forever wonder what it's like to play "Diving Monkey," which has adopted the evil monkey from Family Guy as its mascot, or 'Hamster," which features a terrifying cartoon spider.
Launched: 2005
Where it's bigger than Facebook: China
Users: 600 million
Facebook users in China: 611,000 (according to Facebook), as many as 125 million (according to WebIndex). The actual number falls somewhere in between.
Random fact: There are several social networks with more Chinese users than Facebook, including Sina Weibo (the Chinese equivalent of Twitter). 
Why it's more popular than Facebook: China is another country that technically blocks Facebook, forcing Chinese users to employ a proxy server or VPN to access the site through the "Great Firewall." QZone is also one of the most sophisticated, feature-rich Facebook competitors in the world.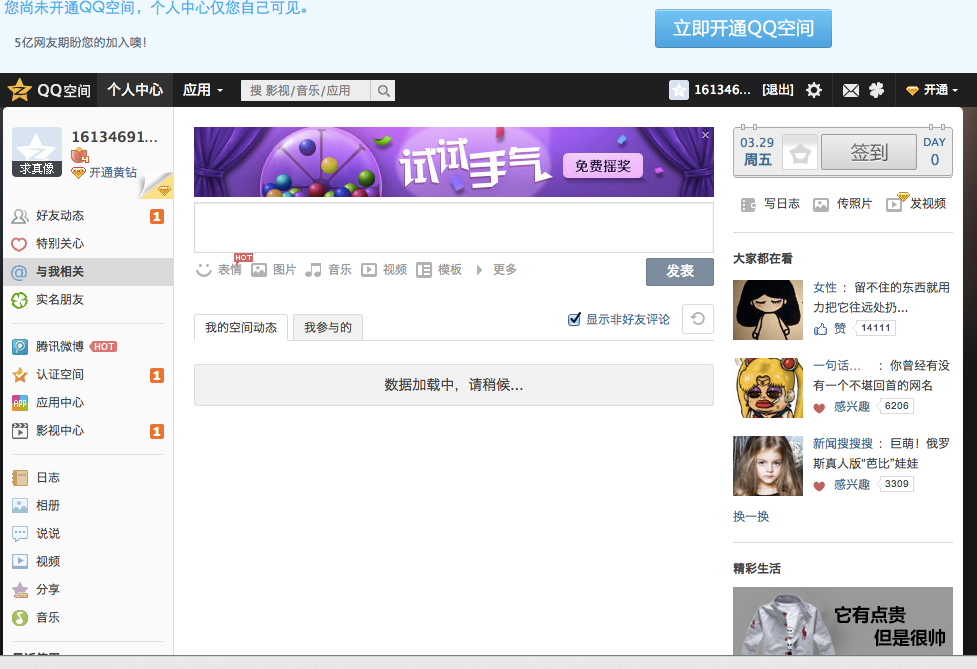 Definitely the sharpest looking of the bunch, QZone is also the most Facebook-like. First you have to sign up for a QQ account, but after that, the main screen is pretty straightforward.
Once I posted my first status update, I saw I'd also generated an automated post, complete with a background picture of a girl looking out a train, that said (via Google Translate):
The first day of my Qzone Post Cube log.

My Name: Chebin

I am here: Dongcheng, Beijing, China

My sign: Saggitarius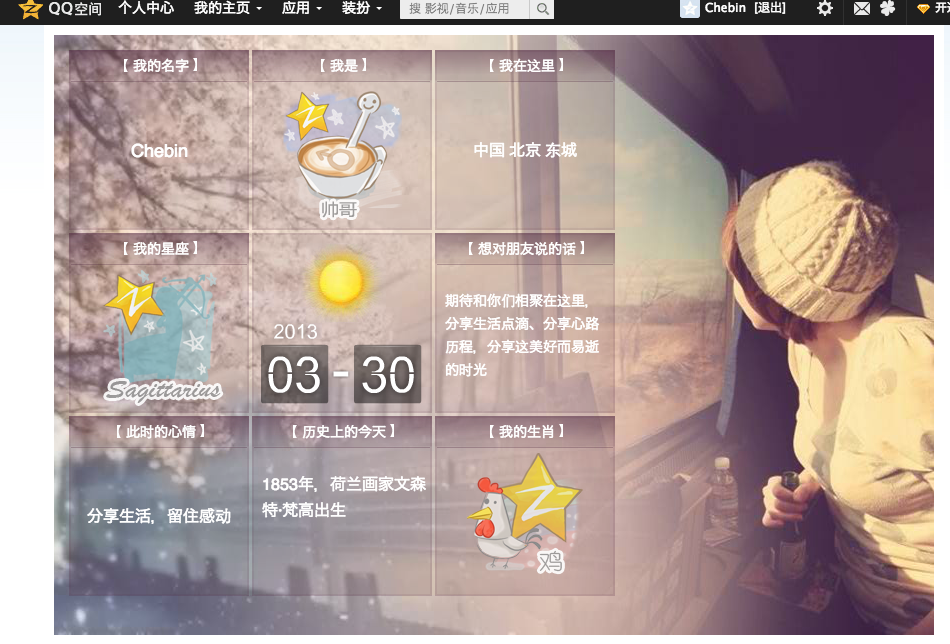 Like the rest of these networks, QZone offers a number of disparate services, like a Spotify-like music service where you can stream a number of songs. I tried some QZone game. Graphically, this was no FarmVille. In terms of gameplay, though, I was totally lost. I was some dude wearing just his tighty-whiteys, or maybe a diaper, though I couldn't control his actions. I just kept running through a forest, and I'd run into non-playable characters that gave me what appeared to be items and power-ups. One of them gave me clothes, which was nice. Then a monkey started following me, apparently in friendship. I seriously met someone who gave me something every few seconds, and nothing else happened.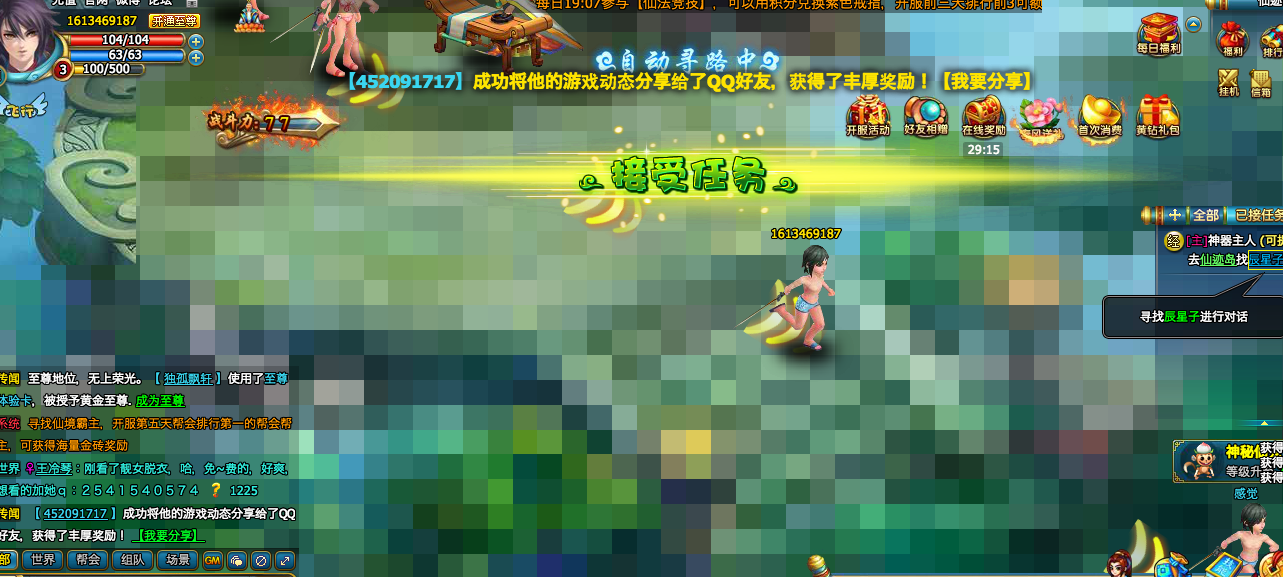 Look, I'm going to be honest: For the most part, I had no idea what I was doing on QZone. Google Translate is much shoddier with Chinese than with some other languages, at least when it comes to translating social media idioms.
Launched: 2006
Where it's bigger than Facebook: Moldova
Users: More than 500,000 in Moldova, more than 148 million worldwide
Facebook users in Moldova: 295,940
Why it's more popular than Facebook: Moldova has a significant Russian-speaking population and a close cultural and economic relationship with Moscow, an advantage for the Russian-language Odnoklassniki. Although the younger, English-speaking generations of Moldovans are starting to migrate to Facebook, older citizens and people in rural areas have stuck with Odnoklassniki because of its focus on looking up old classmates.
Features-wise, Odnoklassniki doesn't allow users to post on each others' public walls—making it more for profile-stalking than social interaction. However, it does have something FB doesn't: the ability to rate any photo on a scale of 1 to 5 stars. The 1-star rating is basically Facebook's missing "dislike" button.
Random fact: Founder Albert Popkov was sued in 2008 by his former company, which alleged that he founded Odnoklassniki—which means "Classmates" in Russian—with code he'd written for a different social network. He settled for an undisclosed amount.
—
Odnoklassniki has something of a MySpace feel. Nobody uses their own name or avatar, it seems. (This may be because of the profile-stalking nature of the site, which leads many users to start anonymous second accounts.)  
Signing up prompts you for hobbies. I tried mandolins, then the Daily Dot, but it was Ultimate Frisbee that hit. Specifically, "Ultimate" is a big word for a lot of Odnoklassniki users, and a number of themselves have named themselves variations of "Ultimate Fighting."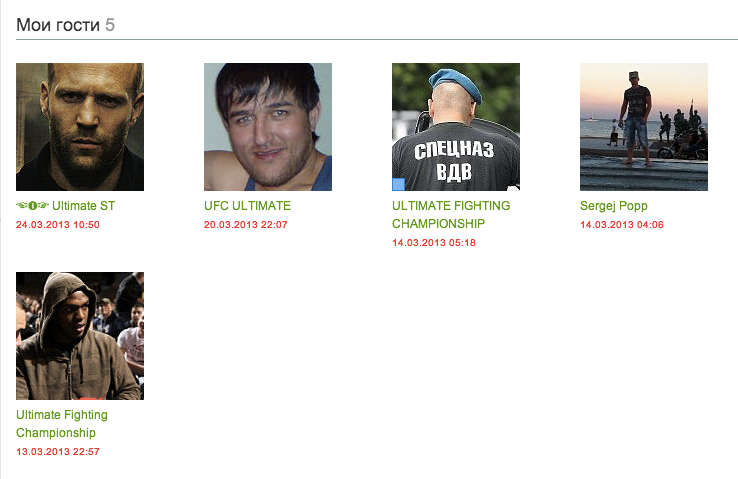 The author's Odnoklassniki friends
For my own photo, I uploaded a Mario Lopez promo picture from a show called H8R that was on my hard drive for some reason. Odnoklassniki's facial recognition technology is good; it instantly pointed at Mario's face (not the silhouette) and asked for a name. I told the photo was of me, or as I was automatically transliterated, Отметить себя (Mark Himself, Google Translate tells me).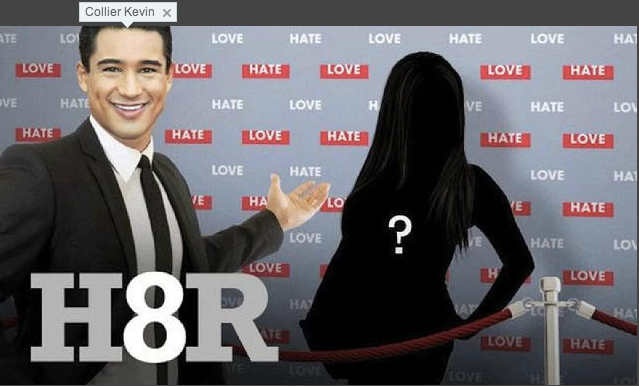 Like Cloob, Odnoklassniki offers a hodgepodge of services, ranging from dating, to streaming music and videos, to less social network-y genres like real estate. The games here, like Warface, are much more realistic and hardcore than Cloob's flash-based offerings.
There's also "Okie points," a form of virtual currency for the site. You get 20 for signing up. I couldn't figure out anything to do with them, so if any Odnoklassniki users are reading this, hit me up if you're low on Okie points.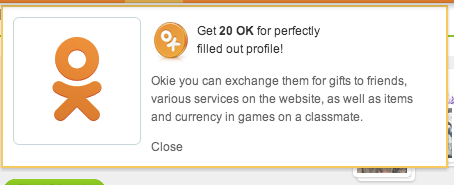 Also, when you friend request someone, you're asked to state your relationship with that person. At one point, this happened.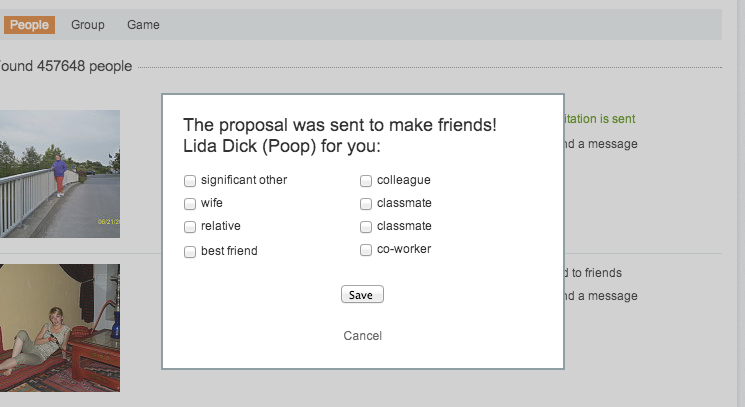 Art by Jason Reed, photo by Brian Solis