Valentine's Day is fast approaching, and if you've got a special someone, you've got to have a plan. At least that's what society and advertising tell us. 
Following up Pornhub Comments on Stock Photos, a new site's appeared to help all the clueless people wandering dead-eyed around Walgreens at 8pm on Valentine's Day, by crafting valentines made out of real PornHub comments.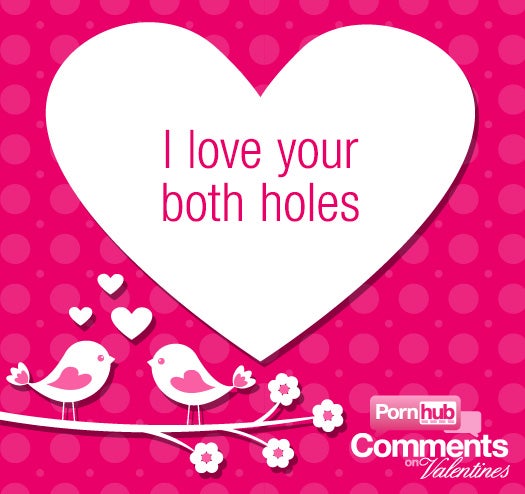 Scrolling through these comments out of context, you really get a sense of the time and thought Pornhub viewers put into their observations. Who has time for spellcheck when you're in the throes of passion?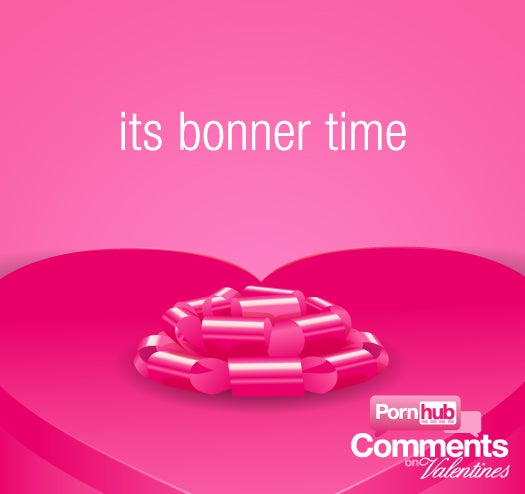 Of course, many of these comments are from men watching and commenting on women. It would be refreshing to see some equality between the sexes here, especially after Super Bowl Sunday, when PornHub's community liaison, "Katie," tweeted out an ill-advised rape joke, which PornHub fans heartily defended. Women are obviously watching porn, though PornHub's 2013 state-by-state breakdown still skewed decidedly male.
Sorry, didn't mean to ruin the mood. Back to those romantic declarations.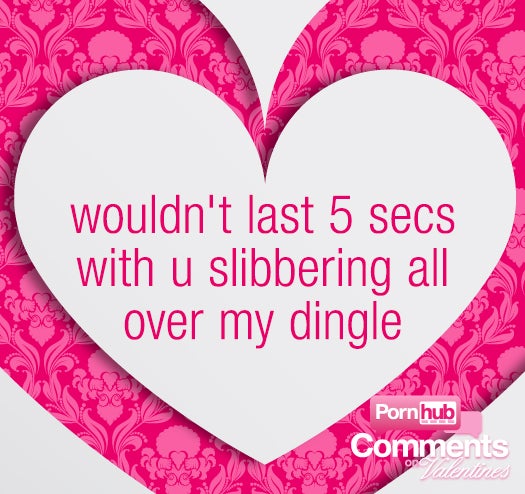 Are you feeling that sinking feeling in your stomach right now? Are you losing faith in humanity? Just keep refreshing the page until Valentine's Day. Maybe you'll find one that really speaks to you.
Photo via Maura Teague/Flickr (CC BY 2.0)