Plymouth University officials removed anti-cheating posters from exam rooms after they ironically helped one student cheat on a math exam.
The posters, on display throughout the university, showed two hands—one holding a cell phone, the other covered with a bunch of mathematical formulas.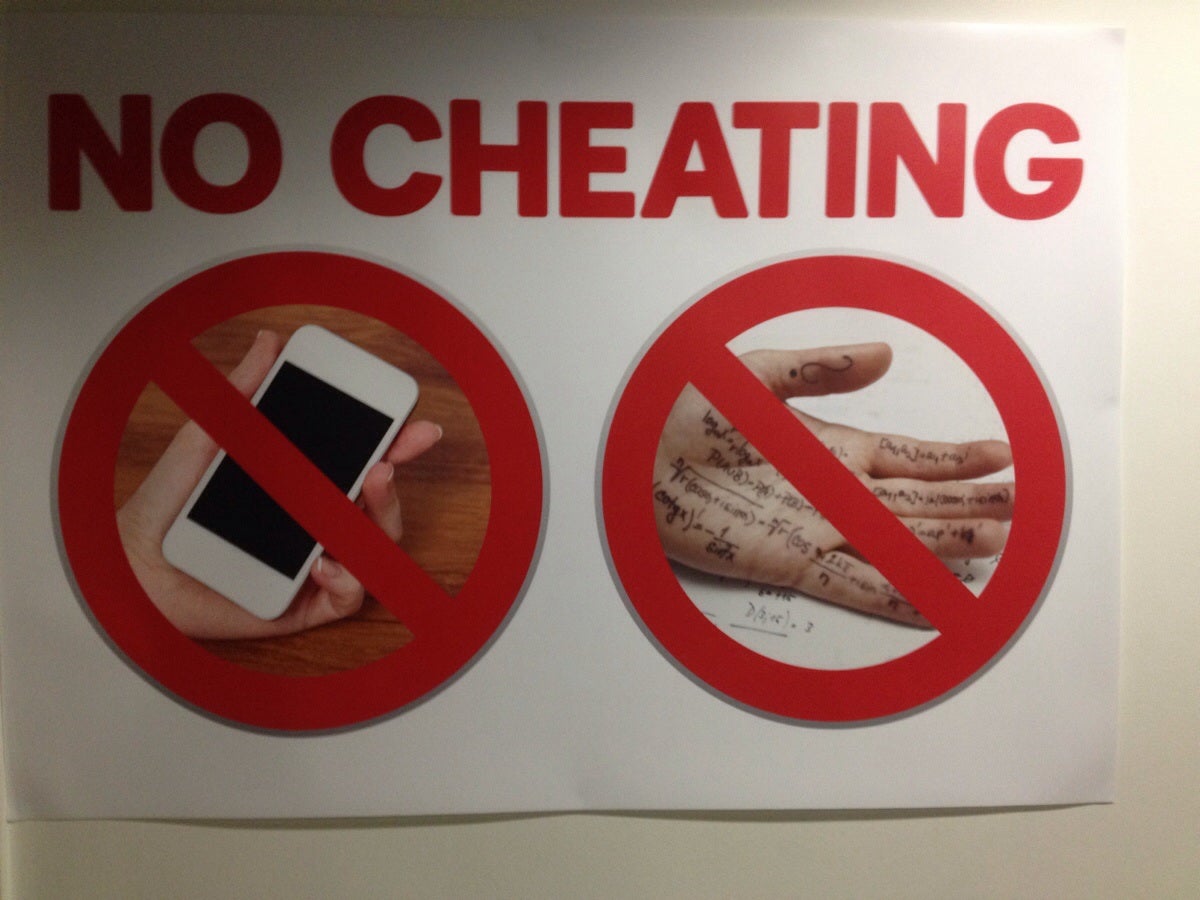 The print is small enough for most eyes to struggle reading it, especially when the poster's at a distance, but one redditor claimed that not only was the print readable, it was resourceful.
"Just took a maths final with this on the wall of the exam room," hazzapp123 wrote. "It has formulas on that were needed in the exam. This post got me an extra ~10% on the paper."
Fellow redditors called bullshit on the poster and wondered how the photo could've been taken when phones weren't allowed in the exam room, but hazzapp123 insisted that they were the real deal; the posters were all over the university, and the photo was taken outside the exam room. Another comment confirmed that the poster attended Plymouth. The user has since deleted the account.
After reporters with Plymouth University's student paper, The Tab Plymouth, saw the photo online, they contacted university officials for comment. Officials were reportedly skeptical, but in an emailed response to the paper said while the formulas on the poster were real, they were located at such a distance that no student would be able to view the formulas.
"Furthermore, the poster pictured in the Twitter feed was located outside of the exam hall, and would therefore be of limited use to anyone prior to their sitting the exam," they told The Tab Plymouth. "In light of the concerns raised, however, the University has replaced the posters."
With the posters gone, students will have to resort back to sneakier ways of getting help during the exam—or, you know, actually studying.
H/T Independent | Photo via Official U.S. Navy Page/Flickr