If there's one thing Reddit is good at, it is iterating on a terrible premise, mashing it with another concept, and turning it into something entirely weird and unique and all its own.
That meme-based SCRUM system was on display this week when an innocuous dad joke became integrated with one of the more popular memes on the site, and it led to pictures of coleslaw dominating one of the site's biggest subreddits, me_irl.
A week ago, over on cleanjokes, this began popping up about Murphy's Law.
Are you familiar with Murphy's Law? It states that whatever can go wrong, will go wrong. Are you familiar with Cole's Law?

No…?

It's thinly chopped cabbage.
Get it? Yeah man, the joke's Dad as fuck. But then a genius inserted it into last week's best meme, I have a better idea.
Damn if that ain't great, right? But for it to actually work, there's gotta be a person identified as Cole for that to happen to.
Which is how, me_irl, the subreddit where people use pictures to describe themselves, started sharing pictures of coleslaw.
They're all Cole, Cole's Law, and coleslaw. That is how weird internet sausage gets made.
Of course, this being Reddit, it still needed to be iterated on even further.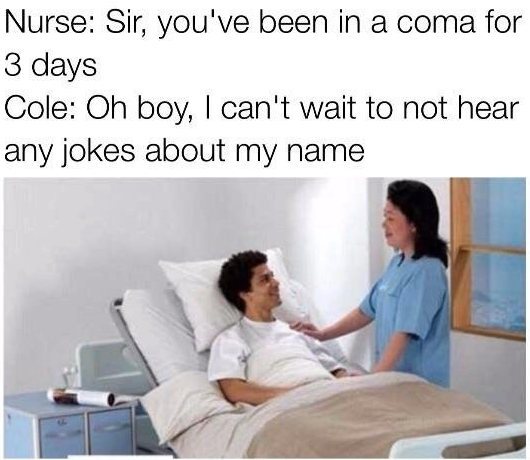 Because why, after 10,000 some odd days and no jokes about your name ever happening, would one crop up in the three days you've been in coma?
Because Reddit.