This is the face of a boy who just found out his mom is having a girl. For the third time.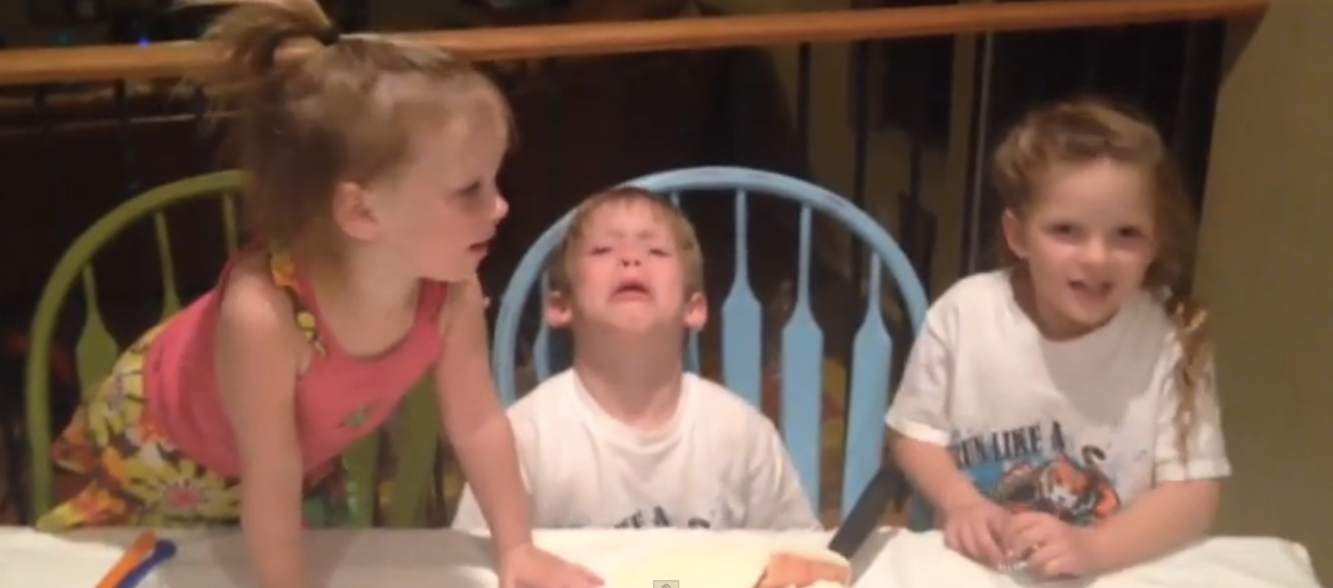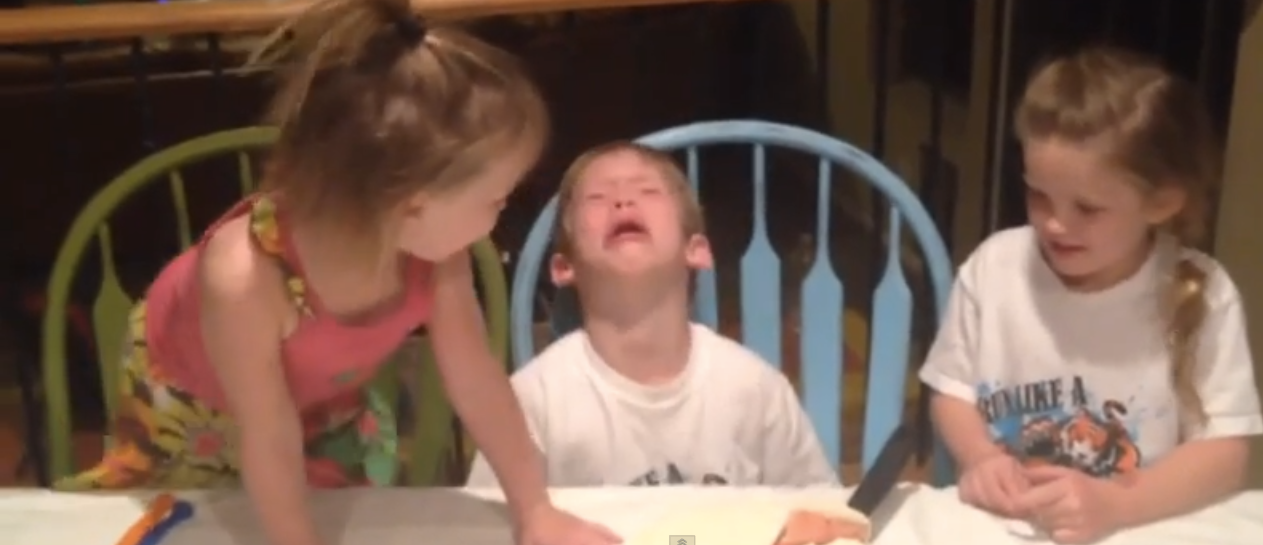 To be fair, his dad did spring the news on him in an unexpected way.
Jason and Tiffany Mertlich, newly expecting, brought out a cake for their three kids to cut. If it was blue, they'd learn the baby was a boy. If it was pink—surprise!—another girl.
"We're gonna see what the baby is," says Gunner. "I think it's a boy." 
"What do you think, Paisley?" Dad asks. "A girl," she says.
Harper, the youngest, predicts: "Um… a baby."
The cake was pink.
"It's a girl? It's a girl? Oh no!" Gunner says. "I don't want a girl!"
"You had the same reaction I did, bud," says Dad.
"I hate girls! All the time it's girls, girls, girls, girls!" Gunner adds. The rant starts to sound curiously like the Beastie Boys' "Girls."
Are you happy, Gunner? "NO," he screams. Then he says he's so mad he's not even going to eat the stupid girl cake.
Over the next 10 to 15 years, let's hope to see future installments of Gunner, the Least Excited Older Brother. If this is how he reacts now, those teen years are gonna be brutal.