It's March 1 and you of course know what that means: Happy National Pig Day!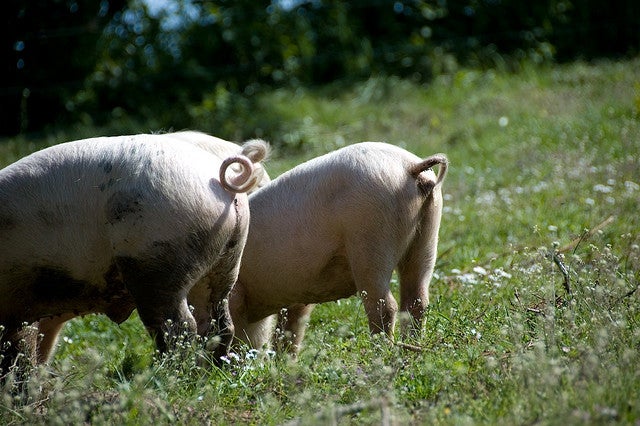 Photo via andjohan/Flickr
While some might argue that every day in America is National Pig Day, especially when walking into any given fast food establishment or mall food court, the official date is legitimate. According to the Wikipedia page, the holiday was started by sisters Ellen Stanley and Mary Lynn Rave in 1972. It was created "to accord the pig its rightful, though generally unrecognized, place as one of man's most intellectual and domesticated animals."
In a country that salivates more over bacon than any other food, it's almost appalling to think that pigs are anything short of "unrecognized."
Places like "zoos, schools, nursing homes, and sporting events" mark National Pig Day each year. Yes, nursing homes. Nothing cheers up helpless senior citizens basically abandoned by their families like a giant oinking mammal that enjoys wallowing in its own feces.
The National Pig Day page even lists various one-time—and ongoing—events around the country that mark the occasion. For example, in 2008, National Pig Day was marked with the sale of tickets to Lehigh Valley IronPigs games. The IronPigs team, based out of Allentown, Pennsylvania, is a minor league baseball club that farms players out to such professional outfits as the Philadelphia Phillies.
"We look forward to doing our part in making National Pig Day an openly celebrated date in the Lehigh Valley!" the team's General Manager Kurt Landes is quoted as saying. This is likely why he never got a job in the major leagues.
While no general National Pig Day traditions or customs are listed, the page does offer suggestions from the book A Handbook For First-Year Teachers: Ready, Set, Go! by author Memory Long Schorr.
"[The book] recommends cooking bacon, making BLTs, and discussing where pork chops come from."
Celebrate National Pig Day by cooking bacon. This is like marking Elvis's birthday by injecting drugs and cheeseburgers into people sitting on toilets.
The page's Talk section could barely believe that National Pig Day was a legitimate celebration.
"This seems like an article written on April Fools day. Is this for real?" asked editor Ifdef.
"Nope! No Joke, listed on at least 10 other websites with the same date, websites that existed before this wikipedia page," another editor replied.
If you are interested in unique ways to mark this year's National Pig Day, then sizzle up some bacon and start yourself off with a fellow Weird Wikipedia Page, the List of fictional pigs.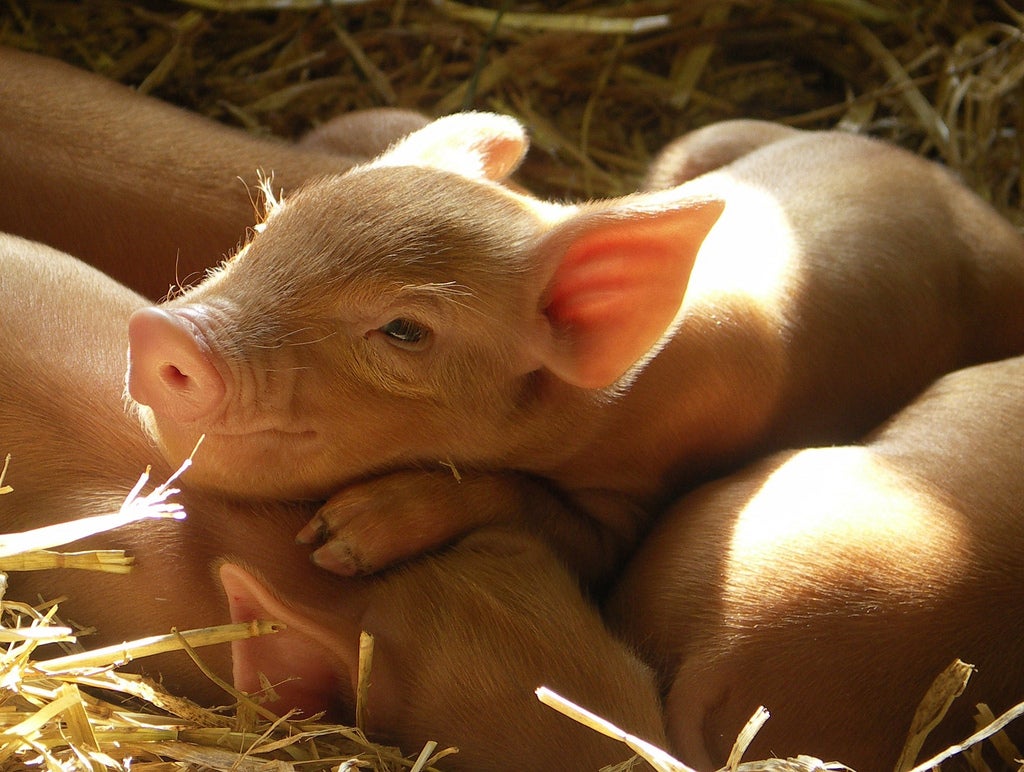 Photo via the_farnsworths/Flickr
Main photo via Jeremy van Bedijk/Flickr