In 1983, America was taken on a vacation—on it hasn't quite yet recovered from, full of shoddy hotels and unexpected deaths to.
National Lampoon's Vacation is staple of comedic cinema. It helped star Chevy Chase become a household name and inspired five sequel films.
To celebrate the 30th anniversary of the film's release, we compiled 30 different GIFs highlighting the movie's most memorable moments.
So pack up your luggage, put on your Marty Moose caps, and hop into the Family Truckster with us.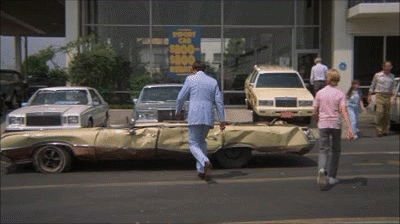 "They flattened our old car like a pancake."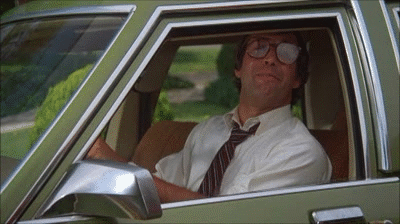 "You may think you hate it now, honey, but wait until you drive it."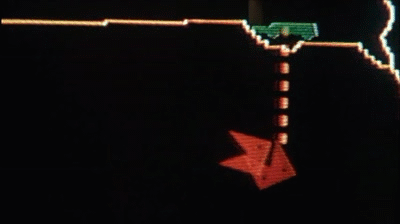 "Russ, please do not eat the Truckster."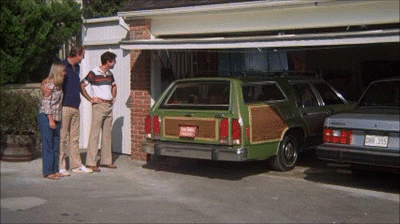 "Walley World, here we come!"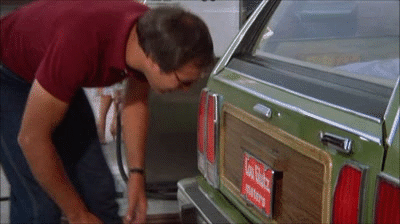 "Get in the car, I'm just fixing the, uh, license plate here."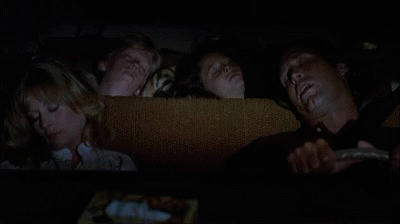 "I'm not tired, are you kidding? I could go another hundred miles!"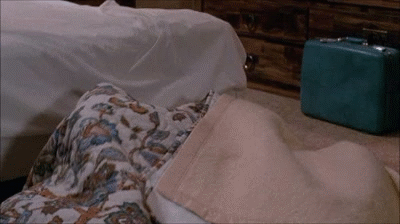 "Don't you kids knock anymore?"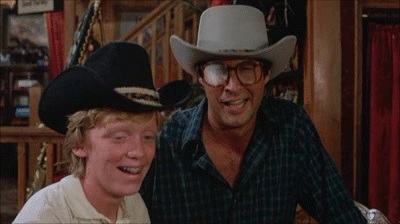 "It's all part of the act, hon."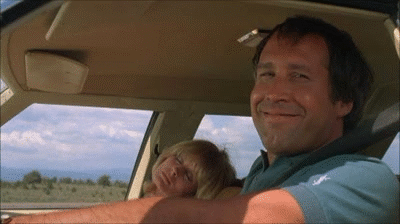 "How could I like a girl like that? She's ugly!"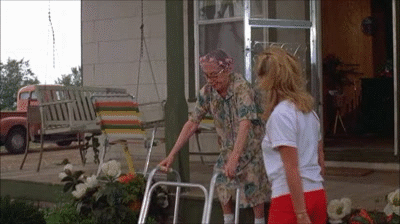 "Aunt Edna? She's still alive? I can't wait to see the look on Clark's face when he hears that."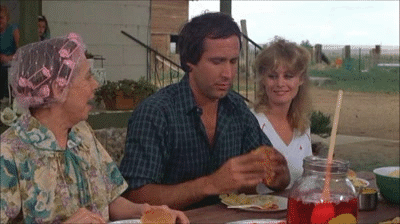 "You're driving me to Phoenix!"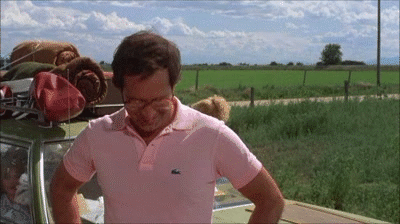 "This is Dinky. He's Aunt Edna's. He watches Family Feud."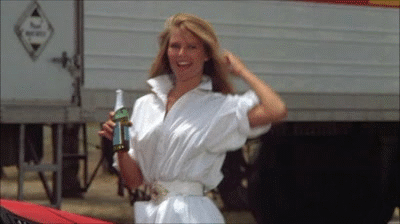 Clark is so excited.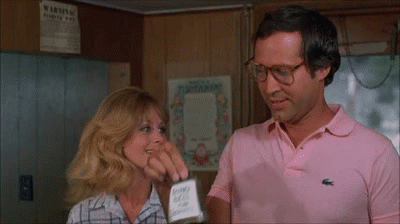 It seems like a nice place. It has a pool and…everything."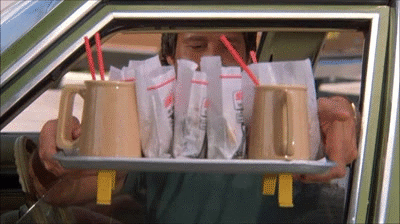 "Is this your idea of a good restaurant…DOG KILLER?!"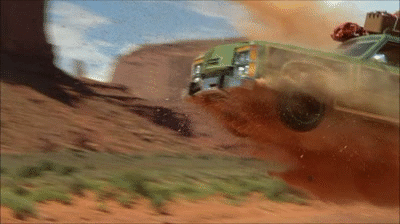 "Wow, Dad, you must have gotten 50 yards!"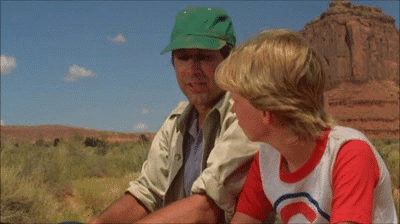 "Good talk, son."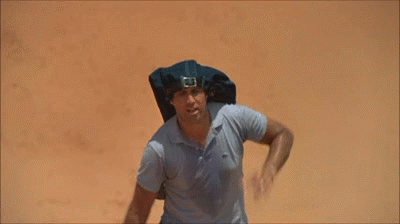 "They put a goddamn gas station every hundred yards for a thousand miles. Yet when you really need one, you wind up walking your ass off!"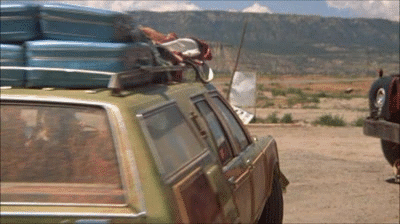 "I just paid $500 for four bald tires and a tow."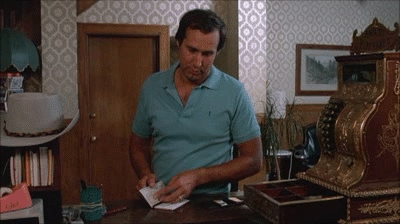 "I'm writing you a check for one thousand dollars. All you have to do is give me 300 in cash and keep the 700. All for doing nothing more than acting like a total creep."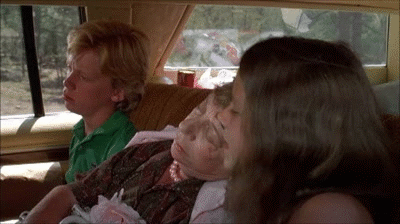 "Tell Audrey to quit pushing Aunt Edna on me."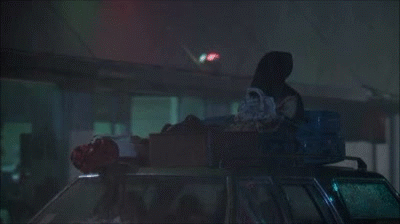 "You left his dead mother strapped to a lawn chair in his backyard. I'm sure he won't mind."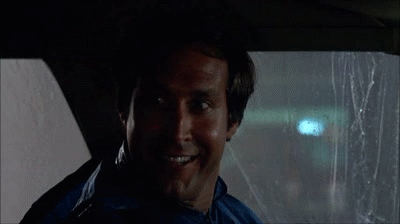 "I'm on a pilgrimage to see a moose!"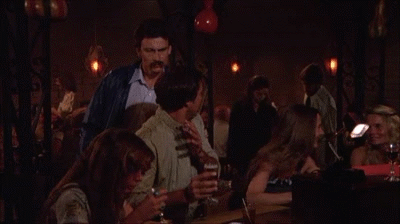 |
"The truth is, I own this hotel."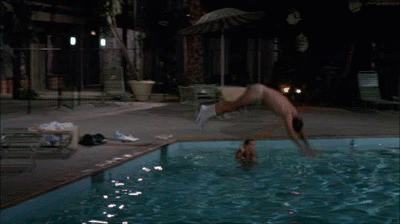 "I'm proficient in many strokes and I dive. As a matter of fact, I could have been in the Olympics."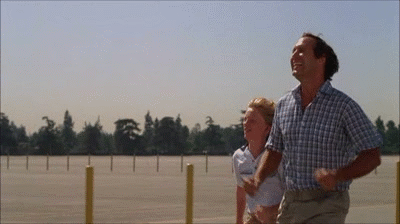 "We made it. Dammit, we made it!"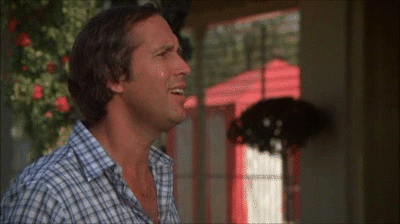 "Sorry, folks. Park's closed. The moose out front shoulda told you."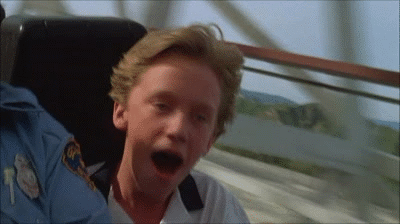 "I had a bad experience on this ride once before: I threw up."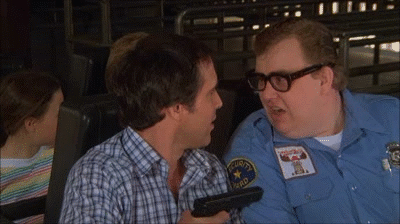 "It's a BB gun."
"Don't try me. I could put an eye out with this thing."
"You couldn't even break the skin with that thing."
"Oh, I could. I could. I could break the skin, put a little lodge under the skin, and cause a very bad infection."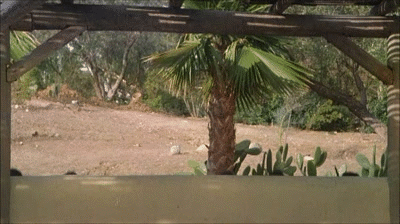 "These people are terrorists, sir."
GIFs via Mike Fenn
Screengrab via 805Bruin/YouTube