One drawback to tweeting a picture of yourself holding a gun in a recognizable location, threatening to shoot anyone who comes your way, is that the police also use Twitter.
Los Angeles police have arrested 20-year-old Dakkari McAnuff, on suspicion of making criminal threats, according to L.A. Weekly.
He did it, as so many do, for the retweets. "100 RT's and I'll shoot someone walking," he posted Wednesday. An attached photo showed a rifle with a scope perched on the railway of a walking bridge.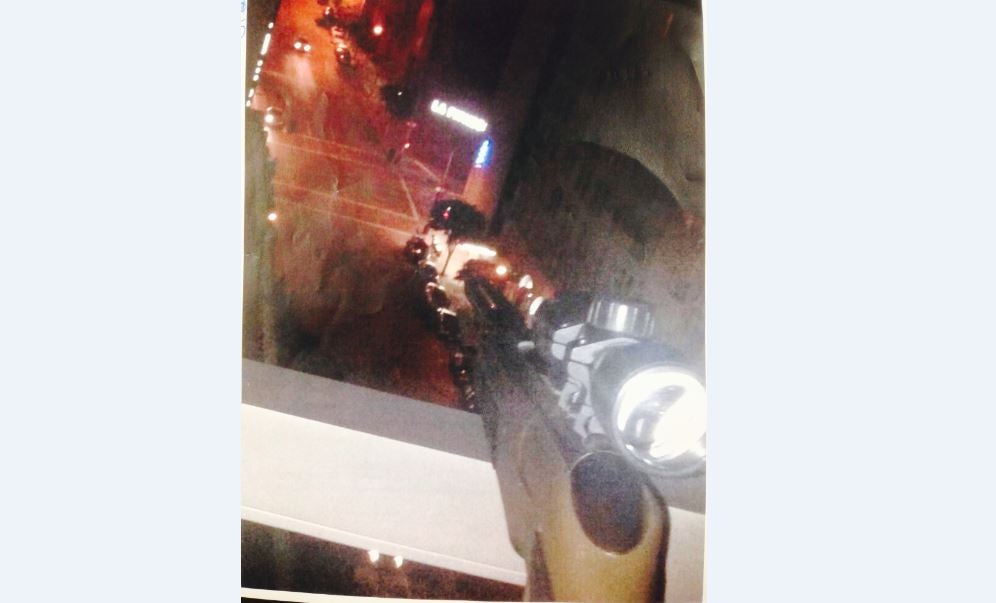 McAnuff tweeted under the username @StillDMC, an account that's since been suspended. But traces of his activity linger online, thanks in large part to other tweeters—accomplices to attempted murder?—who manually retweeted him.
Police arrested him later that day in downtown Los Angeles, according to police records. They determined that despite his followup tweet of "Man down. Mission completed," he didn't actually cause any harm, and that the gun was just an airsoft rifle, which shoots pellets instead of bullets. Cops did say, however, that the combination of the clear locale in his photo, plus his decision to turn on location in his tweets, made it easier to track him down.
Tweets from another since-deleted account, @moetheprince, shows McAnuff defiant after being arrested, and indicates the two were staging it all as a joke.

Which people probably should have guessed. Other users noted that McAnuff got more than 600 retweets, and didn't even wound anybody.
@StillDMC @amedgetsbuckets 600+ RTs n STILL NO MURDER HAS BEEN COMMITTED. smh

— Naya's Bae (@DatBoiTrip) March 11, 2014
Photo by 54k3/Flickr | Remix by Jason Reed (CC BY 2.0). Embedded photo via LAPD.