On Mr. Robot, almost nothing goes as planned. There might be an extra level of security in the way of a hack, or someone—including Elliott Alderson himself—might try to stop a plan in motion. That was especially the case for the real-life launch of the fictional digital currency E Coin, which fsociety interrupted with the surprise season 3 premiere of Mr. Robot on Thursday night.
The line between Mr. Robot's world and ours was already thinning, thanks in part to how much of our world is already in it and how, in some ways, Mr. Robot has gotten ahead of the curve. For the "launch" of E Coin, the digital currency from an E Corp (or "Evil Corp" if you prefer Elliott's version) in recovery mode after the 5/9 hack, it aimed for a time ripe full of tech-savvy and curious potential customers: New York Comic Con.
Attendees lined up outside of Terminal 5, where they were encouraged to sign up for E Coin by staff who promised free swag. Some were hesitant about signing up (or had already done so) but others had no problem buying in. 
"Oh, an email address?" one woman saidd after asking what she had to provide to sign up for E Coin. "That sounds harmless."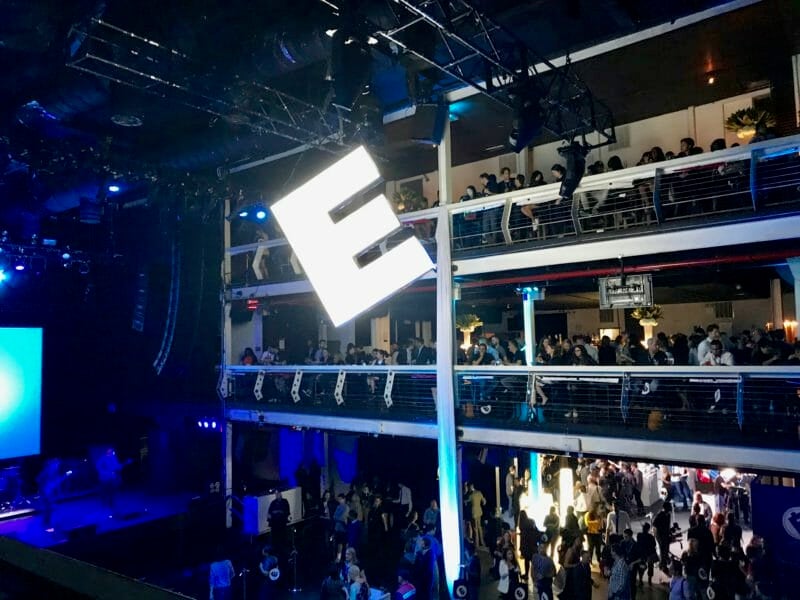 Waiting inside was a different kind of experience, depending on what you wanted. If you just wanted to grab some food and drinks, partake in the photo booth, and participate in a host of other activities, you certainly could. But for fans looking for a more immersive experience, they could solve a series of puzzles presented to them for more perks and swag.
Putting the pieces together is deeply integrated into the show, and it's no exception with its inquisitive fan base—some who managed to figure out season 2's big reveal weeks before it aired. They discovered clues from the staff and other locations throughout the three-floor venue, including from someone named Frankie.
On the surface, it was your standard high-end gala. The staff was friendly and attentive, and if you actually had a question about E Coin they could probably answer it for you. Below it, however, something was brewing.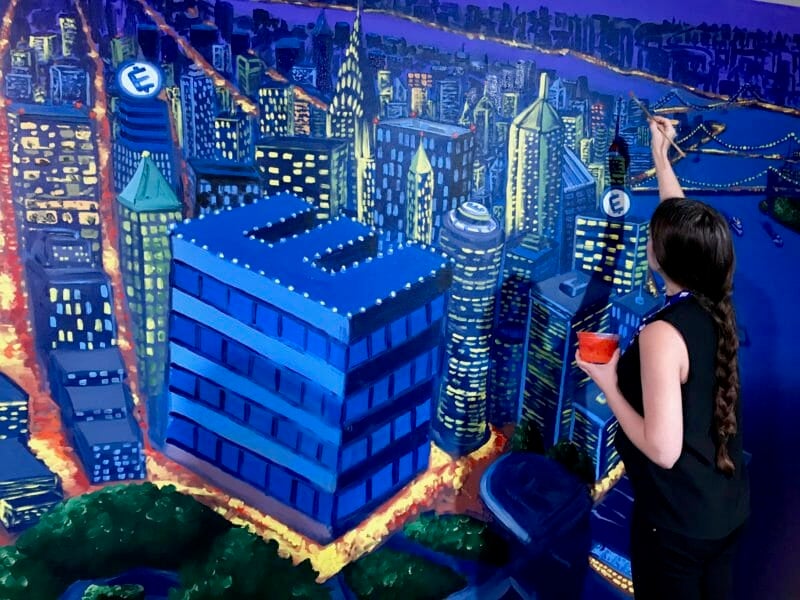 At one point, while I observed a couple of people painting a mural of New York with the E Corp logo, someone with bags approached me.
"Are you looking to be enlightened?" the woman asked me.
"Maybe?" I replied.
"You'll know what to do," she said as she handed me a bag. When I looked inside, I found one of fsociety's infamous masks.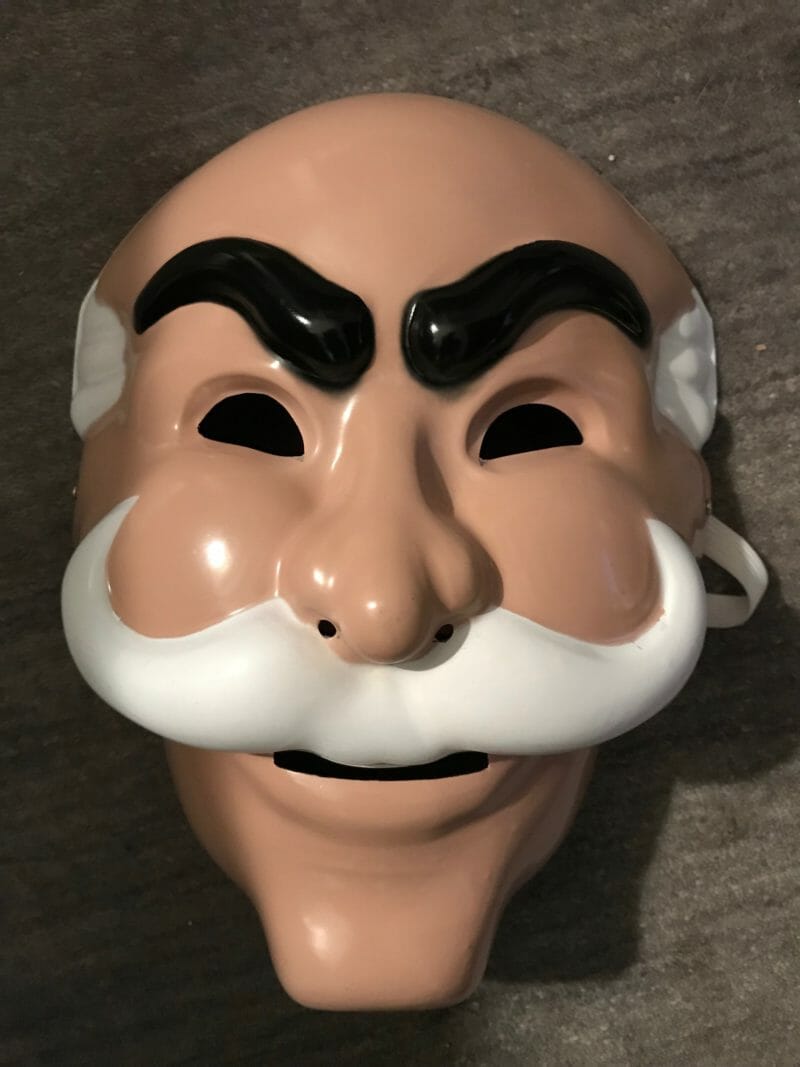 But it didn't come to a boil until E Corp CEO Phillip Price (actor Michael Cristofer as his Mr. Robot character) stepped onto the stage to give his keynote. Connectivity issues led to a complete takeover by fsociety, who chanted, "We are fsociety, we are finally free!"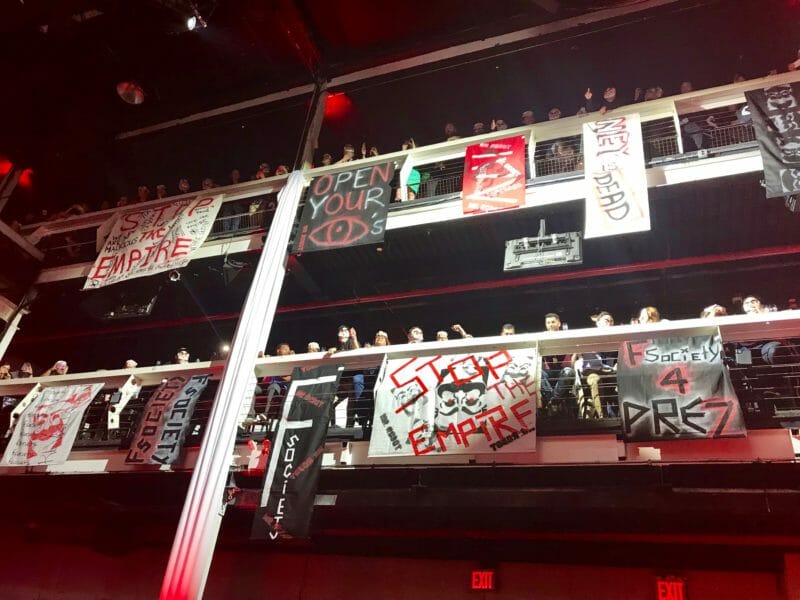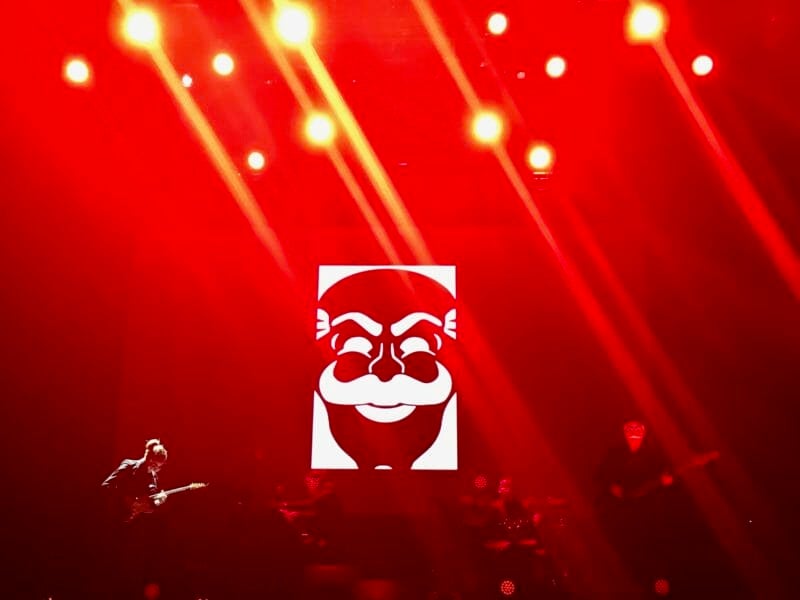 As much as we may have been tempted by what E Corp has to offer, Mr. Robot appeared on-screen to remind us what was really going on and to bring the revolution to us—right there and then. And as it turned out, that revolution happened to be the season 3 premiere of Mr. Robot.
For those who feared that the show was in something of a slump last season, fear not. It hits the ground running and never relents, and its attention to detail continues to be astounding. It will make you want to rewatch older episodes to see what you missed and be on high alert for the rest of the season. And while watching new TV episodes on a large screen with fans is always a treat, this made the viewing experience even better. Most of the time we just watch and speculate on our own screens, but there's something magical about listening to the crowd slowly arrive at a realization at the same time, cheer when a character appears, or react when something great occurs.
We saw that fsociety found its way into Terminal 5, but it wasn't until after the episode ended that we learned just how much the hacker group had taken over the place while we were distracted with the new episode. Graffiti covered the walls, and the painted mural was now visible under a blacklight.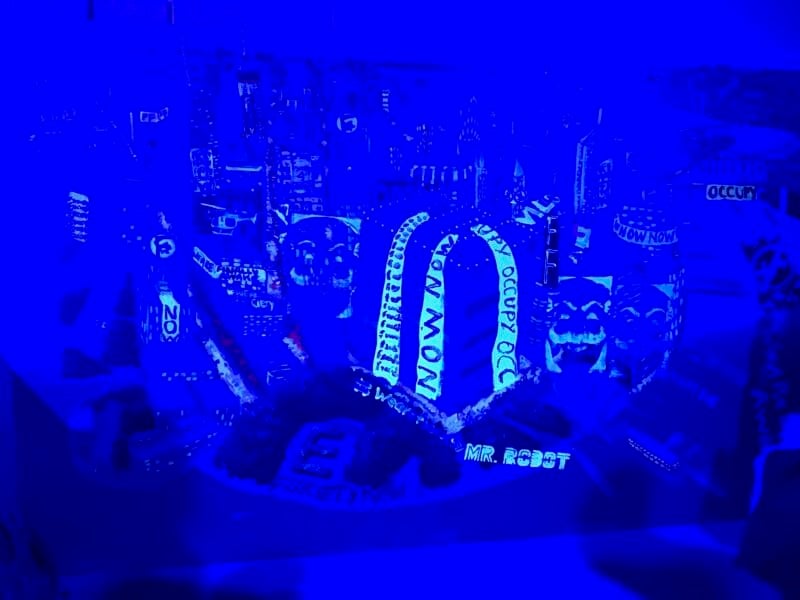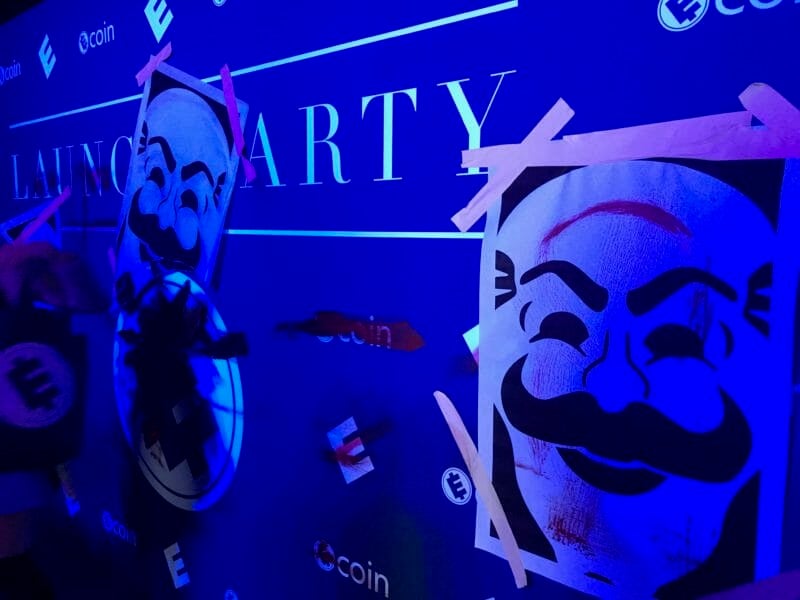 Fsociety protesters waited for us outside with signs proclaiming that they were the 99 percent and to "Never Forget 5/9".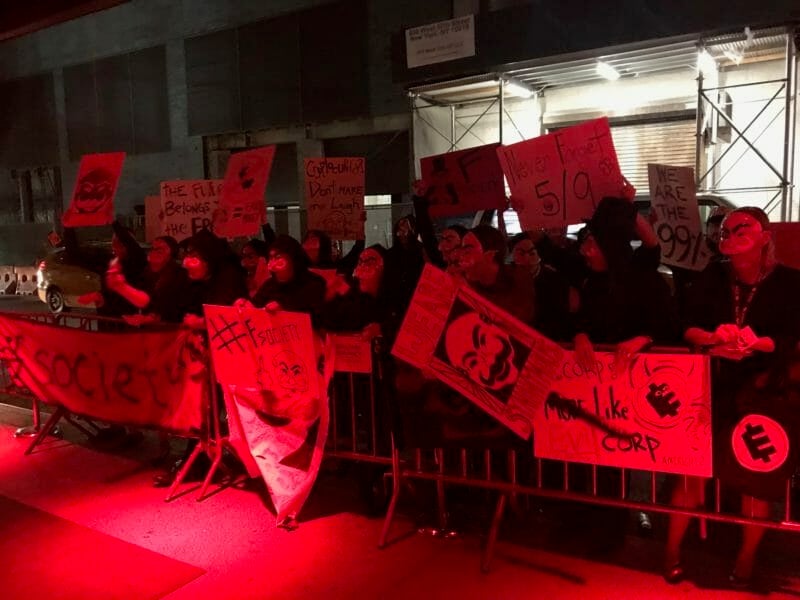 On one hand, we were being unceremoniously kicked out by E Corp after its launch took an unforeseen turn and a delight for fans. But on the other, we left with a little more knowledge and a choice of whether, like many of the characters of Mr. Robot, to embrace that revolution for ourselves.
Mr. Robot premieres on Oct. 11.