Warning: This article contains footage that some readers may find disturbing.
A British police constabulary has released harrowing footage of a fatal motorcycle accident, in a bid to raise awareness of road safety.
In June 2013, the 38-year-old David Holmes was riding his motorcycle down a main road when he was struck and killed by a car at a junction. While Holmes had been traveling at 97mph—well above the national speed limit—the driver subsequently admitted that he hadn't seen him, or the car behind. 
The entire scene was captured on a helmet-mounted camera Holmes was wearing—and how his family have agreed to publish the footage in the hope they can prevent further accidents.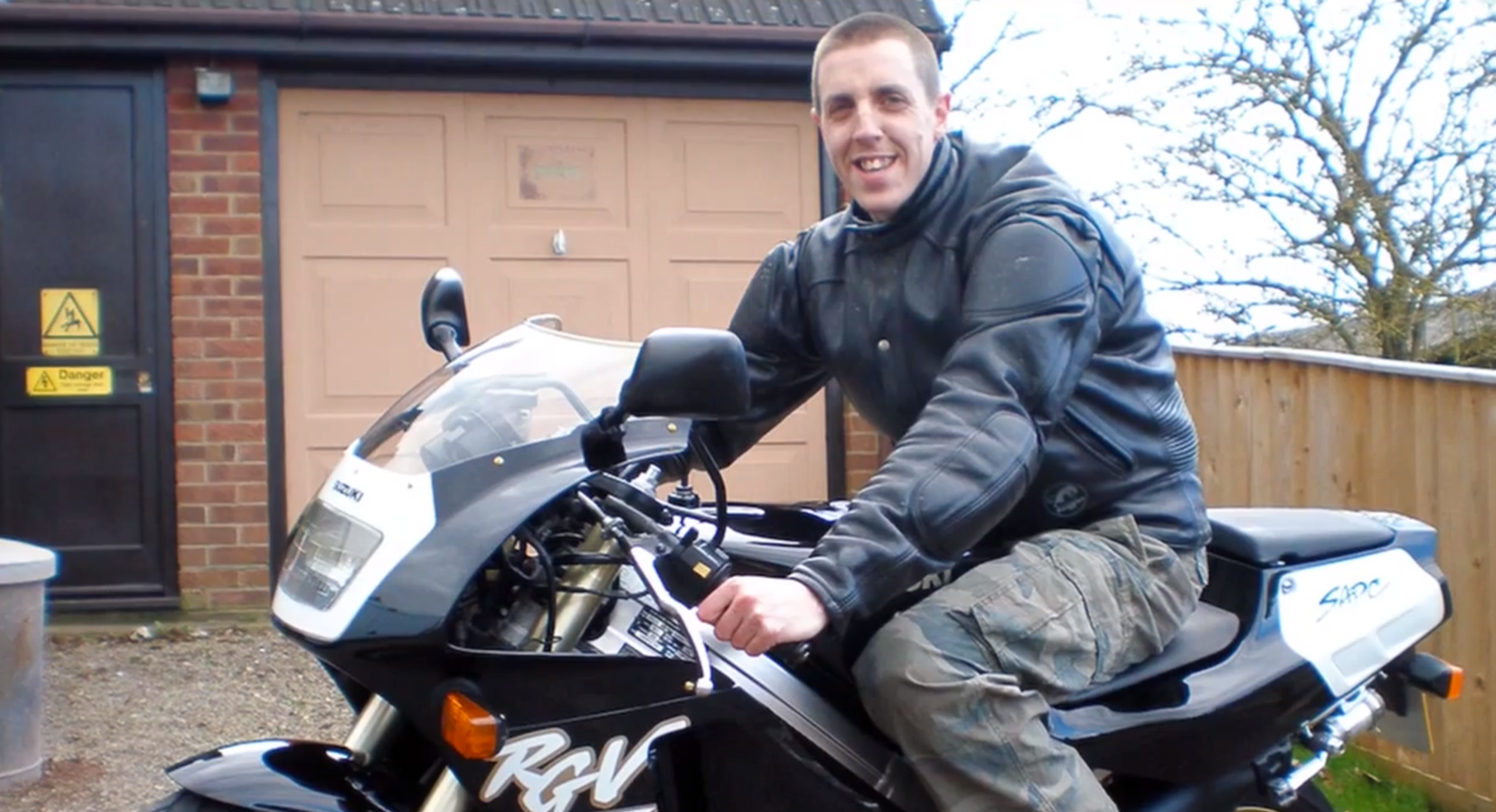 A photo of David Holmes. Via YouTube.
"This isn't an easy thing to do," says David Holmes' mother Brenda in the video, visibly emotional. "But I just hope that someone benefits from it, that motorists slow down, that they look before they turn into junctions…"
"This video is shocking," said Chief Inspector Chris Spinks. "However this is the reality of fatal collisions. The emotions people may experience after seeing this video can only touch the surface of those feelings that families and friends go through when they lose a loved one in this way."
"I'm confident this campaign will make people take time to think about their actions on the roads," he adds, "and allow David's family to take something positive out of this tragic event."
Screengrab via NorfolkConstabulary / YouTube