There are many things you can buy with $2.5 million. Like, for instance, 2.5 million Big Macs off the Dollar Menu, or 2.5 million bottles of Suave Naturals shampoo, or alternatively, this sprawling six-bedroom country estate in Waterford, Va. But here's one thing you probably wouldn't want to buy for $2.5 million: a dildo.
That said, if you are, in fact, in the market for such a product, check out this $2.5 million, 19-inch-long pine dildo on eBay. Spotted by an eagle-eyed Vocativ reporter, the wooden phallus is being sold by an artist identified only as "Max," who claims the sculpture is actually much more than an "art, dildo, sexy, penis," as it's described on eBay.
NSFW warning ahead, folks!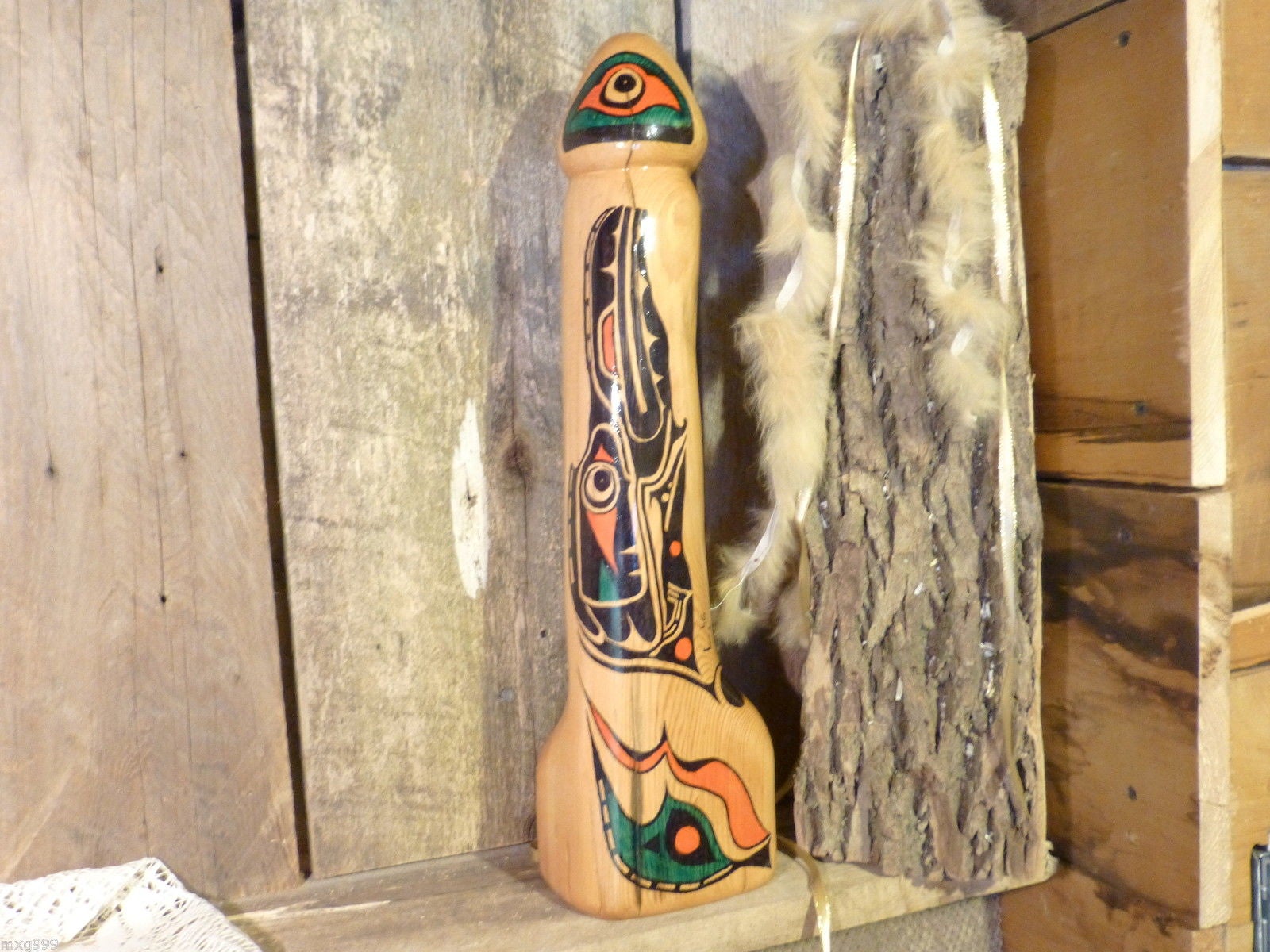 According to the description, the dildo is actually "the spirit of Kyynmwahppt … the ever watchful good spirit to help you see all positive things in life." (A quick Google search yields no Wikipedia-sanctioned information on the aforementioned deity.) In the product description, Max goes on to provide a more in-depth summary of the inspiration behind the sculpture, which allegedly took more than 10 years to finish:
This amazing experience started in 2001 with an outsourcing venture.
This venture was for healing myself from really hard and unreal situations in my life, while being in the bush in a mitchuap (a mitchuap is like a teepee) a Healer messaged me become an artist  "a Healer says, always play the song that pleases you."
Maybe 3 years after, while ice fishing on 7 foot of ice in may ( dug with my axe ) at the lake. After catching a few fish, at dinner time a Reader came to me and gave a message that I should draw our spirits. After 4 years in the bush I came out a different man with a mission. This mission is to sculpt spirits. All the spirits that the artist sculpted were stored in his glass cabinet for personal viewing. But this Kyynmwahppt spirit started in 2004 and it was finished in 2013. All this time and effort that were taken to give honor to Kyynmwahppt, and after countless and countless hours of trying to make the colors stand out and can send out it's power of seeing all the positive things in life.
If you're still skeptical, ask yourself this: Does your Hitachi Magic Wand have such a compelling backstory? Yup, didn't think so.