It can either make a gal blush, laugh uncontrollably, or vomit in disgust. Either way, le Sex Tank is unforgettable.
The '90s Buick is the latest automobile to capture Reddit's attention after someone from r/WTF snapped a pic of it cruising down the street Saturday evening.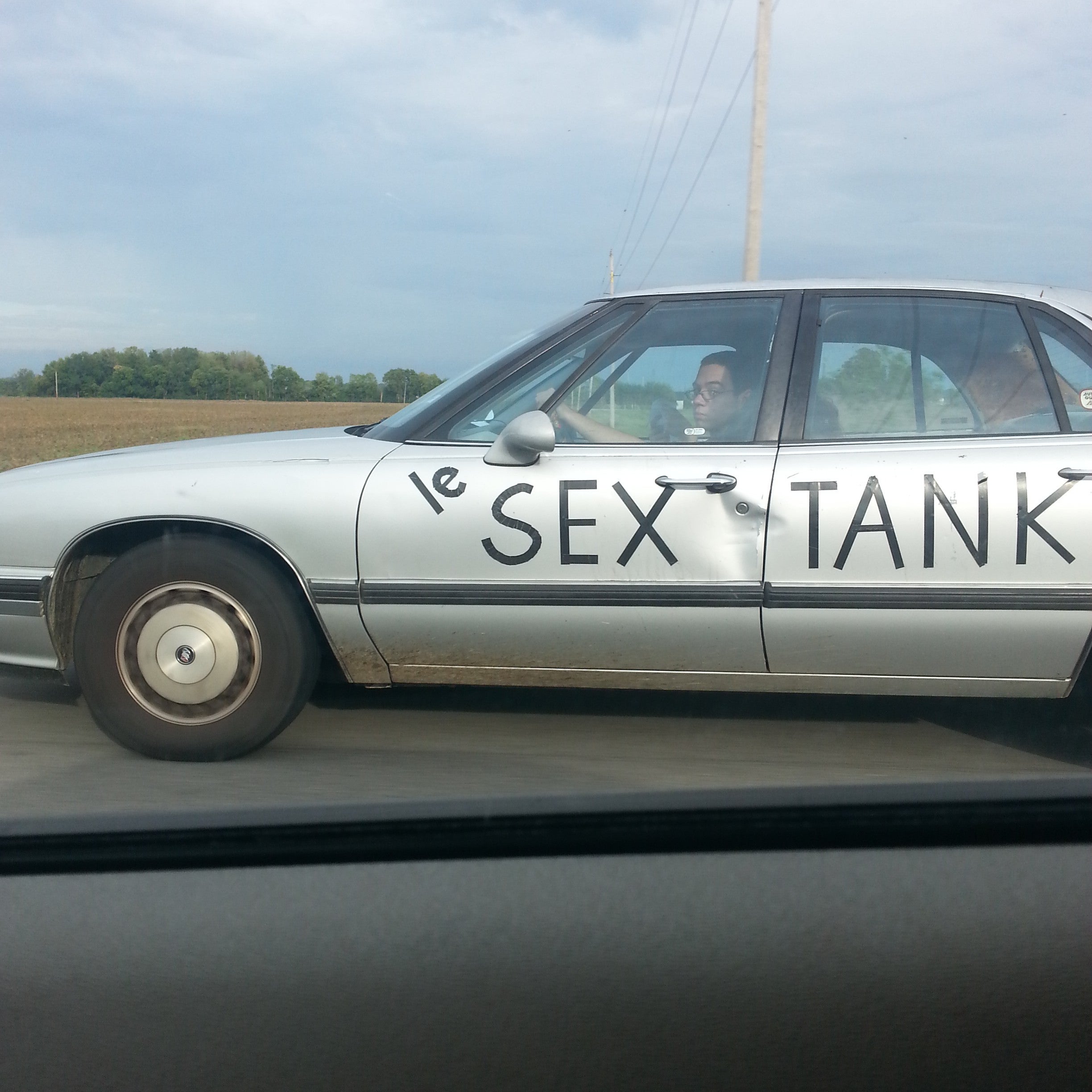 The car has since spawned another post on r/WTF from someone who saw the Buick parked.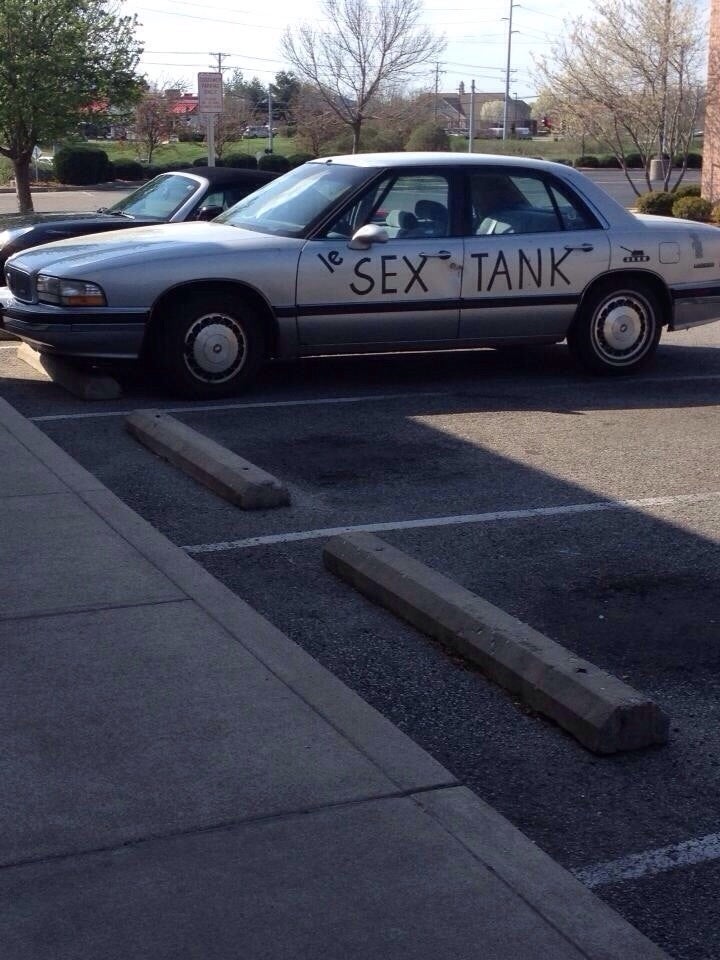 "Reminds me of a manchild I worked with early in my adulthood," feculentutopia commented. "I was driving a mid-80's Toyota Minivan at the time, and this guy would, at least once a week, talk to me about buying it, painting it black, and stenciling THE S.S. VIRGIN DESTROYER on the side."
"Look at how he wrote the 'e' in Le, and the 'S' in sex," pleasecallmebigpappa added. "He cut out tiny little rectangles and put them together, that is dedication."
Many redditors speculated that the owner used the word "le" as a reference to Rage Comics, crudely drawn cartoons that feature words like "derp," "herp" and "sexytime." But chances are it was named after the car itself, a LeSabre. 
"Yeah man, when I had a '92 Buick it was definitely a sex tank," bmoviescreamqueen added. "But really, the back seat was very roomy and good for car sex."
If you're the owner of this glorious vehicle, I'd love to interview you (and see how much it would cost me to take it off your hands). 
Photos via Reddit