With his kidneys failing and facing a years-long wait on the donor list, Eddie Beatrice turned to Facebook—and found a match in under an hour.
Beatrice, of North Reading, Mass., underwent rotator cuff surgery in Oct 2011. The routine procedure went awry: A bacterial infection put him into septic shock, shutting down his kidneys and dropping his blood pressure.
After a week in a medically induced coma and months of inpatient care, Beatrice, 51, is in end-stage renal failure. He undergoes 12 hours of dialysis each week. His sisters were not a suitable match as kidney donors for him, and so he was left waiting for a transplant.
Come Jan. 1, Beatrice decided to take matters into his own hands and turned to Facebook. On a page run by Living Kidney Donor Network, he spotted a recent post by a woman who was looking to donate a kidney. After talking to Beatrice, Kelly Wright of Newport Beach, Calif., called Massachusetts General Hospital the next day to start the screening process. Their surgeries are now set for April 2.
Wright, 44, previously planned to donate a kidney to the son of an acquaintance. She was unable to at the time, but her desire to donate remained. 
She and Beatrice now talk every day. "We were fast friends, and now we're like family," Beatrice told the Globe. Boston Bruins fan Beatrice even got Wright hooked on hockey. 
As someone who is both adopted and has adopted kids, Wright believes "family is not always blood. It's who you decide is family. And definitely, the Beatrice family is my family now."
Dozens of the Beatrice clan thanked Wright in person at a dinner earlier this month.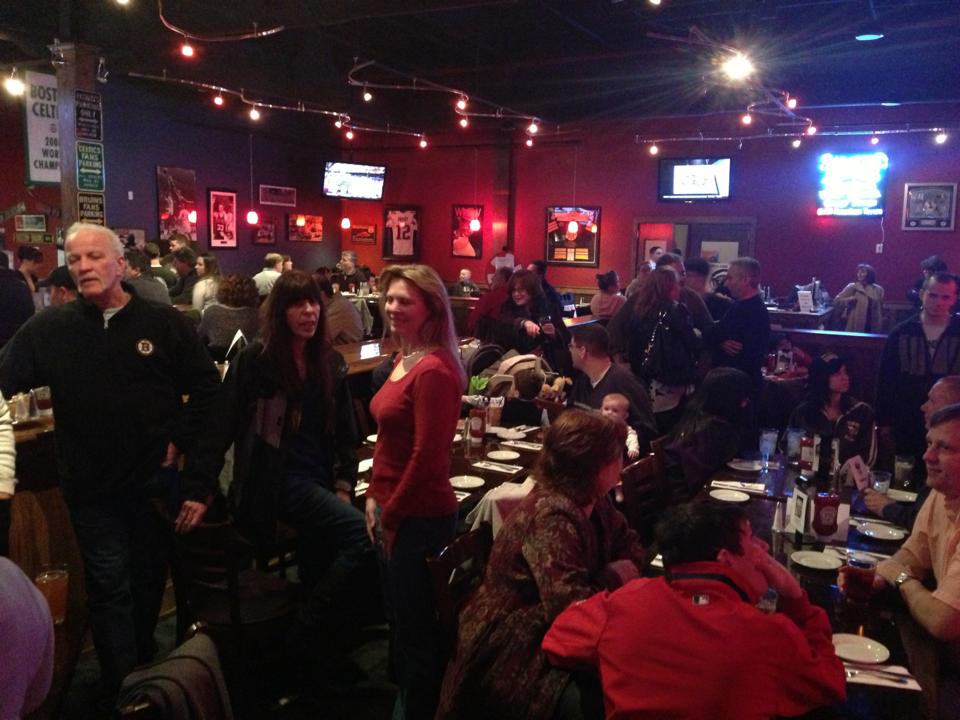 "I want to Thank the 40 to 50 people that showed up to meet and greet Kelly a huge thank you for reprensentin' and giving her the appreciation that she deserves." Beatrice wrote, also referring to Wright as his "new sister," on Facebook. "No matter what happens, either way, she and her family are now part of my family for life."
According to another post on Beatrice's Facebook timeline, Wright is in Massachusetts, preparing for the procedure. 
"It was almost like God brought her to me, because this just doesn't happen," Beatrice gushed to the Globe. "To find somebody within an hour is incredible."
Photos via Kelly Wright/Facebook