All she ever wanted for her little brother was a normal, happy life.
The sister—let's call her Sarah—was 12 years older than her brothers, Quinten and Cameron, when she met them (and her biological father) for the first time in 2004. Quinten, then 7, suffered from Chromosome 9 Ring, a debilitating disease that left him unable to speak, walk, or care for himself. With her father living overseas, Sarah began raising the boys on her own.
"The doctors told his parents that he'd never walk, talk, or reach any sort of level of intelligence—but I wasn't there for those conversations," Sarah wrote. "Obviously he had his limitations, but within a year, I had him pulling up on people and things to stand, piloting his own wheelchair, feeding himself with a fork and spoon, and communicating with a mixture of hand gestures and monosyllable words."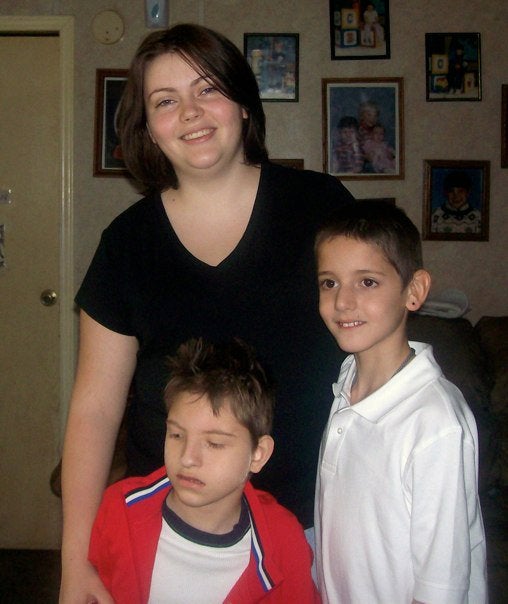 After four years, raising Quinten became too emotionally and financially tasking. Sarah was forced to return the boys to her father in 2008. 
The move turned out to be nightmarish for her siblings. Over the next five years, Quinten and his brother were physically and emotionally abused by their father. 
Cameron, who was 14 by then, was bearing the brunt of the burden—cooking, taking care of Quinten and himself—everything from bathing, to diapering. Our father was also physically and emotionally abusing Cameron. After coming to this realization, I did one of the hardest things I've ever done, up until that point—on Dec. 17, 2012, I turned my father in for child abuse.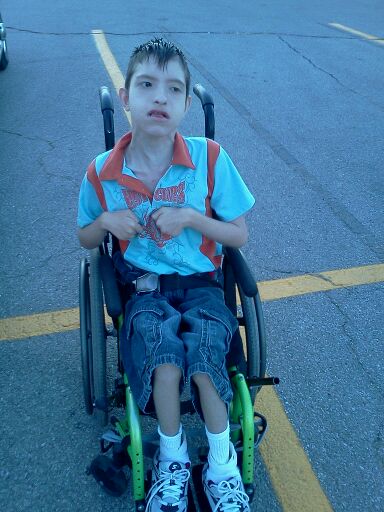 Sarah got a social worker assigned to the case, but it was already too late.
On Jan. 4, she wrote, Quinten was found dead on his father's couch, emaciated and lying in his own urine.
Sara has since taken custody of Cameron and is working to bring her father to justice. She posted 24 photos of her brothers and their story on Imgur Sunday. They've since been viewed more than 18,000 times. Sarah's final plea:
This is my first thing I've ever posted, I wanted to put this out here to remind everyone that if you even THINK that a child is being mistreated – SPEAK UP. Especially if they are disabled – many people think that disabled=sick and it does NOT!!! You may be the only voice that they have. Don't worry if their parent is your friend, or your family member, that you might start drama. You could be the only thing preventing a young boy having to stand over a coffin to tell his brother goodbye for the last time.

But also, I just want people to remember him. His name was Quinten Douglas Wood, and he was the best thing that ever happened to me. His smile made my world go round.  So please share this with your friends, up vote this, whatever – I don't care about the points or karma- I just want the world to remember a little boy that everyone else forgot. 

Rest in Peace my sweet little man, I love you. 
The photo gallery has also collected more than 1,000 comments from heartbroken netizens wishing Sarah peace.
"Oh my good lord, I don't even know what to say after reading this," rogerthegreyalien commented. "You are a hero, OP [original poster]. I won't go into detail, but in my eyes you are a Savior."
 
Update: Quinten's sister reached out to the Daily Dot to clarify why she returned her brothers to their father and why she made the post on Imgur in the first place. "It was a decision made because of Cameron's emotional issues that started becoming apparent due to his father leaving him with a complete stranger (me!)," she said in an email. "Cameron's therapist felt like he was at the age where he was starting to grasp the absurdity of being left with a stranger, he had started acting out due to this, and he was a boy that needed his father." She also added that she is not looking for sympathy or donations on behalf of her brothers. Instead, she encourages people to "to contact their state representative, and tell Quinten's story" so that such abuses can be prevented. 
Images via Imgur