What if Seinfeld were still on the air—and somehow substituted the likeness of its title character with a series of bloody skeletons?
That's the question being answered on Tumblr this week as people begin to learn about the strange humor surrounding Jerry Seinfeld's Skeleton. The Tumblr, founded three weeks ago, puts Jerry, George, Kramer, and Elaine in some of their most classic scenes and situations—only this time they're depicted by skeletons. 
It's a weird joke. If you're into it, you'll probably find it very funny.
The anonymous creator's already managed to fit in some of the show's most identifiable scenes.
There's the urban sombrero scene, the one in which Kramer tans himself with cooking butter, that scene where George takes up smoking to cast off Susan, and the one that finds him trying to find a job.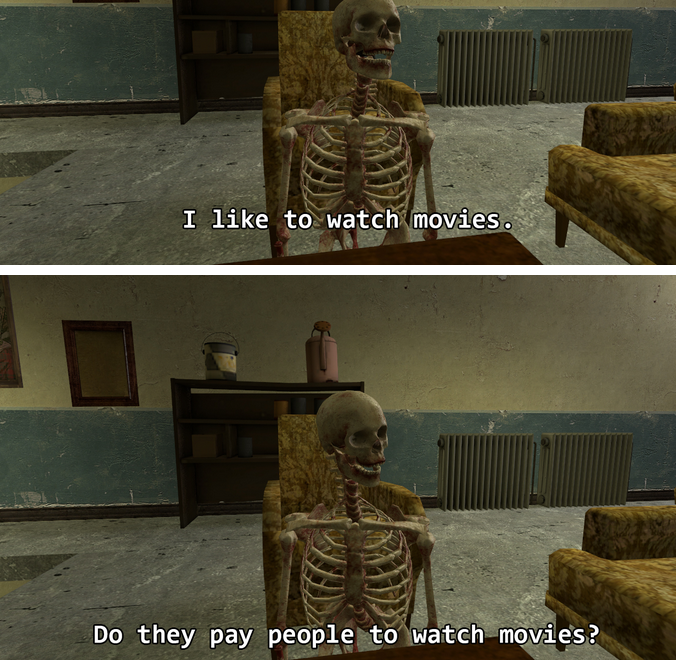 Also featured: the eternal question concerning whether or not humans and pigeons struck a truce.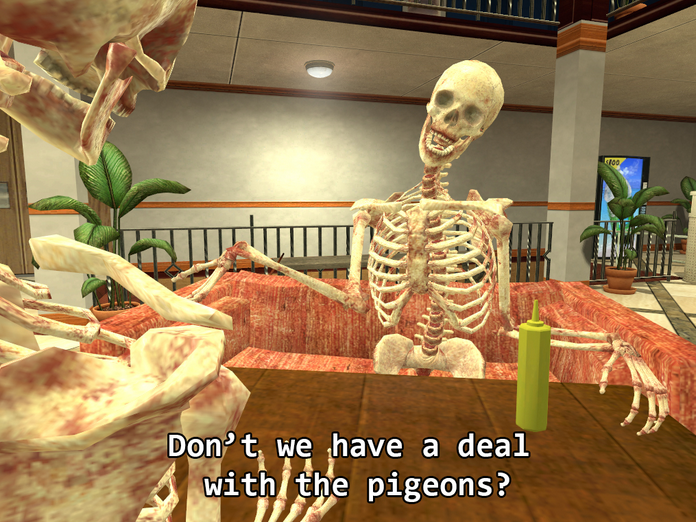 The full collection's available through Tumblr. Check it out. See what happens when a crazy, Kramerized skeleton tries to take a bite of pretzel.
Photo via Jerry Seinfeld's Skeleton