It's a sad day in this world when an Instagram account dedicated to posting photos of objects that look like penises can't operate on Instagram because the photos of the objects look too much like penises. 
Beloved cult Instagram account @thatlookslikeadick got shut down this weekend. The single-serving handle, which did nothing but aggregate tipped pictures of ornery objects that looked like phallic, had accrued more than 33,000 followers in its time on the photo-sharing site and evidently earned the ire of Instagram officials. (Instagram did not respond to the Daily Dot's request for comment.)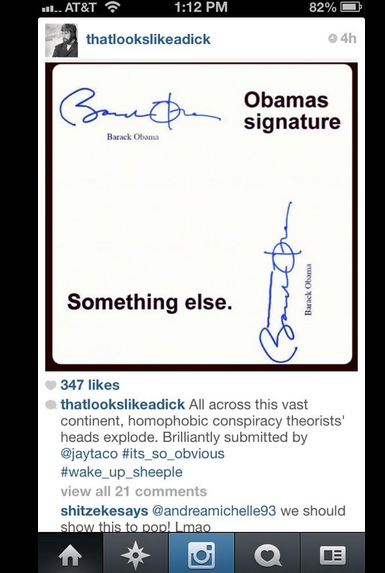 Those lamenting the loss should have no fear. Like any diligent penis, @thatlookslikeadick knows that when you're down, you're not out. 
The anonymous owner created a second account this weekend under the guise of @somewhatphallic. It's posted one photo so far: an image of Jesus on the cross with his abdomen looking #somewhatphallic.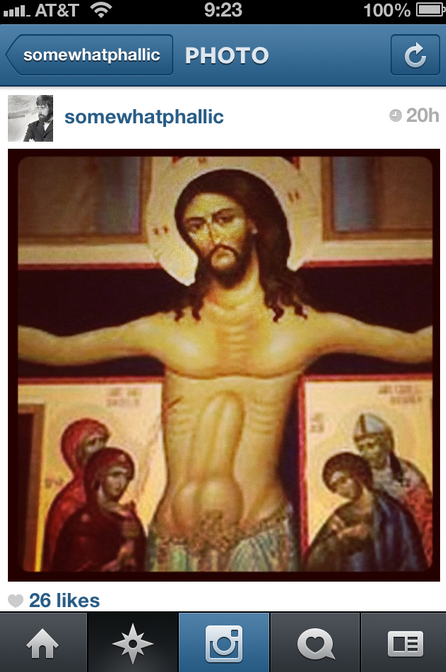 "Instagram was not a fan," the account holder wrote. "Bear with me while I contemplate a return."
Update: @thatlookslikeadick returned to Instagram last evening with a post of a possum's mouth stretched wide open. "I'm back y'all," the creator wrote. "This calls for a repost of my favorite submission so far." @thatlookslikeadick also stressed that he'd crafted an open letter to Instagram about the suspension, which he planned to post to his website today, but that it may not be worth reading anymore. "I guess it's irrelevant at this point," he wrote.
Photo via quirino254/Instagram