Everyone knows the sexiest part of porn isn't the stars or the P-in-V action. It's the IKEA bed.
HotMalm.com is a SFW—but still very naughty-looking—website that focuses on the ubiquitous Malm series of bedframes. You know the ones.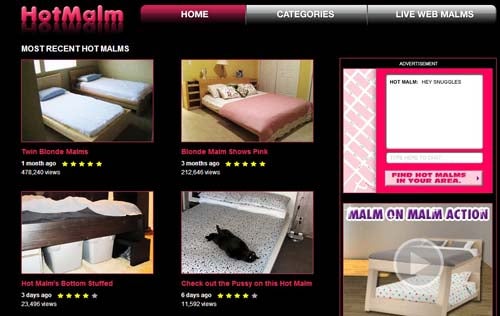 That smooth fake wood is tantalizing. It's about time the sexy headboard got its moment in the spotlight.
"We were inspired by a mission to share Malms of every size and color with the world," a representative of the Hot Malm Team told us. "We were inspired by the beauty of Malms ever since we first encountered them in college. While there, we laid plenty but as we grew older, we noticed that something was lacking. There wasn't a place that shared our enthusiasm, where people that understood the beauty of a bare Malm could call home."
The Malms most worth banging on are displayed on the site's front page. Amateur photographs showcase the Malms in all of their naughty glory, doing everything from "getting hammered" to "showing pink."
If you succumb to the temptation to click on the photographs, you will be taken to that specific Malm's page on the Ikea website. 
Visitors are also free to browse the site's categories of malms, including "Big Beautiful Malms," "Twin Malms," and even the risque "Animal on Malm." HotMalms.com does not discriminate; every Malm is hot.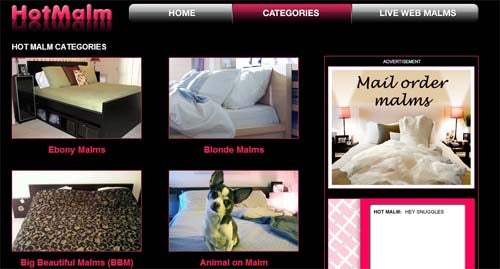 Truly adventurous visitors need to look no further than the site's live webcam. Occupying a dimly lit, mood-setting bedroom, the "live" stream of this Malm is a welcome, realistic change to posed, airbrushed Malms. You can even choose to chat live with Hot Malms; click on the link to do so and, in no time, you will be redirected to IKEA's customer service contact form.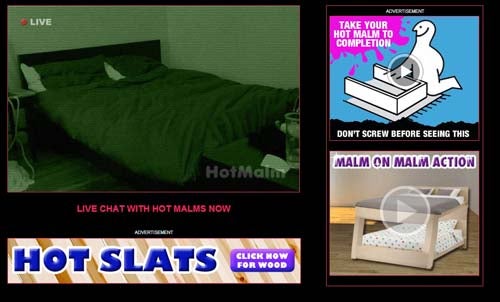 I'll be in my bunk. The IKEA one.
Photo via Luz/Flickr