Google is posting stunning satellite imagery from devastated coastal communities in New Jersey, Delaware, and Maryland.
Users can view before-and-after pictures of the beach towns on the Google's Crisis Response Map for Superstorm Sandy. The map is proving to be an indispensable resource to monitor current weather conditions, traffic alerts, electricity outages, and emergency shelters.
Aerial images of Sandy's devastation are only available for the areas between Spring Lake and Harvey Cedars, from Atlantic City to Cape May in New Jersey, and from Little Assawoman Bay, Del. to Assateague Island, MD, near Ocean City. A sliding bar in the right panel lets viewers compare and contrast Sandy's recombobulation of the land.
Google is using satellite pictures from the National Oceanic and Atmospheric Association for the source of the images.
Superstorm Sandy's devastating power tore through beaches, ripped apart houses, and flooded roadways—and that's gathered from just a few images. It will be interesting to see what other cities now look like if and when Google releases the imagery.
Atlantic City, N.J.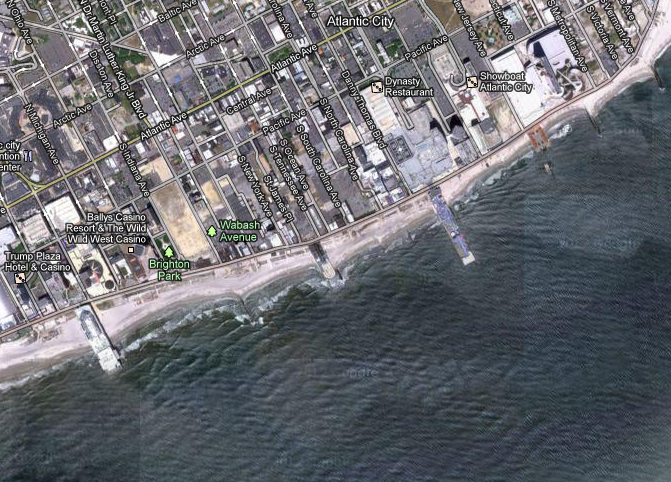 Absecon Inlet, N.J.
Wildwood, N.J.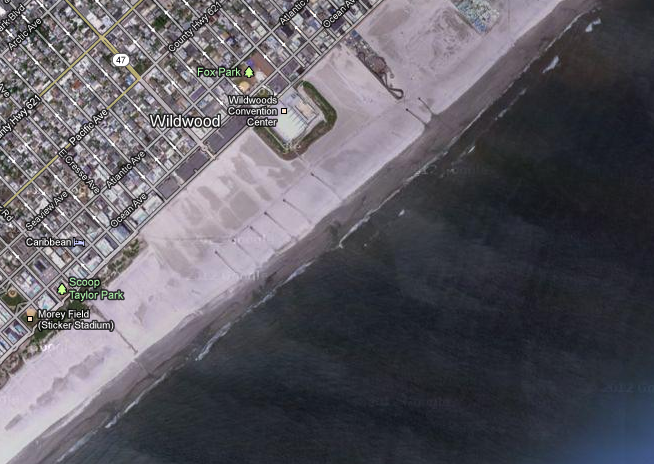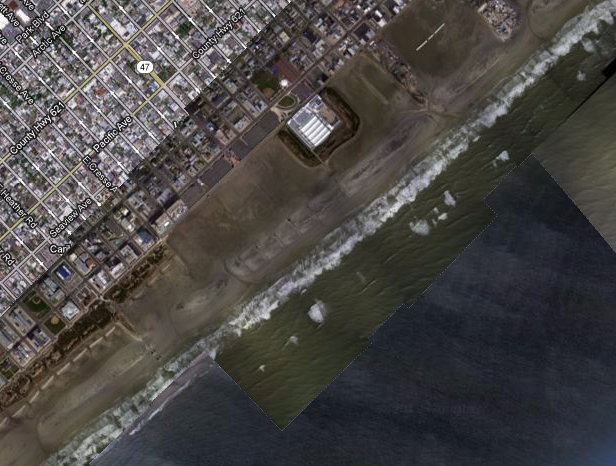 Ocean City, MD.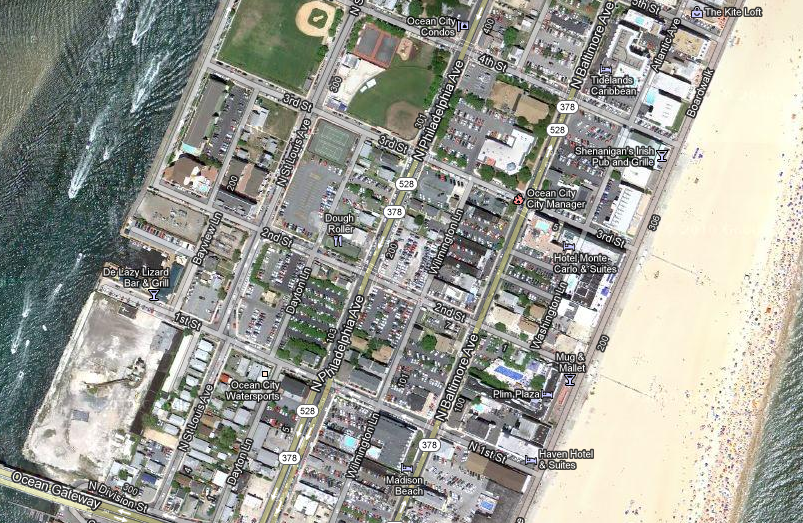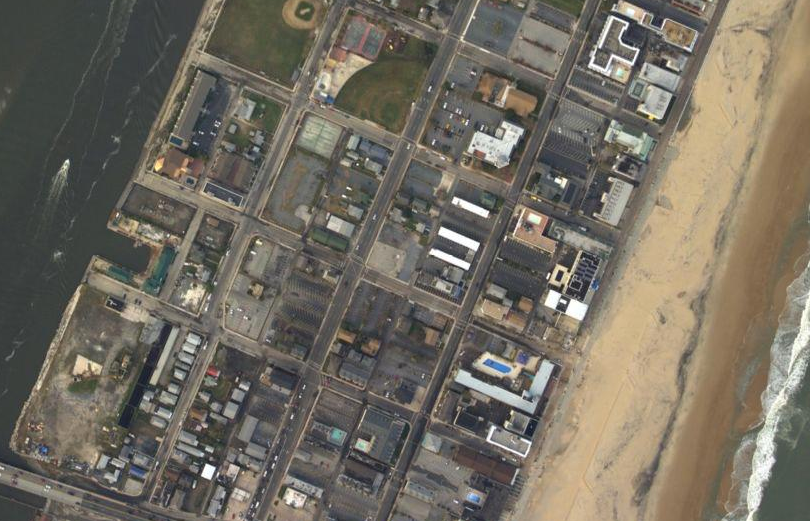 Seaside Heights, N.J.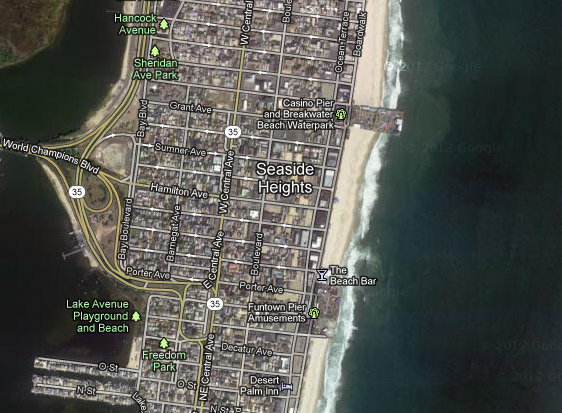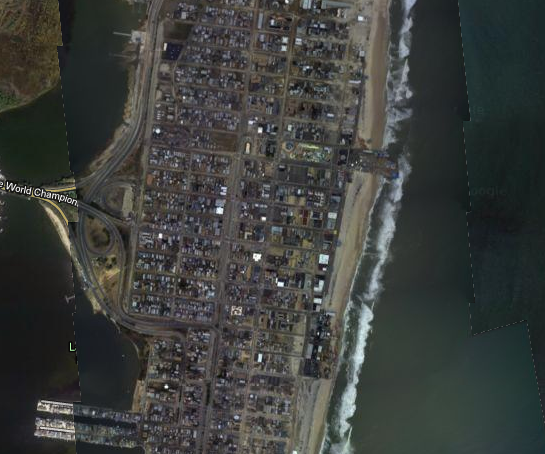 Photos via Google/NOAA