Want Google Glass, but the $1500 price tag makes your soul bleed? The polarizing high-tech headgear isn't likely to go on sale for a long time, considering it just became available to the general public this month and it's still in beta. Glass will be expensive for a while. But there is a more affordable option… Google Glass.
Comedian Shed Simove has a product up on Kickstarter that must've set off a lawyer's amber alert over at Google. Simove's version of Google Glass takes the name literally. It's a drinking glass engraved with Google's search bar.
This version of Google Glass is a lot cheaper than the real deal; with a contribution around $40, you can call a Glass your own. Paying around $50 will get you a customized Glass, so you can add in your own tongue-in-cheek search. And dropping around $100 will get you a set of four. Businesses can even get 100 tumblers made for their employees for the price of two 'real' Glass, although no one has signed up for that yet.
Simove's Glass doesn't have an Internet connection, nor can it record video and audio. Then again, it doesn't look abominably dorky, so we'll call it a wash.
The Google Glass Kickstarter has already exceeded its goal, and Simove says the novelty glasses will ship in late July. He does note an important risk on the fundraising page, however: "Google might sue my arse. If they do, I may run another Kickstarter campaign to help with the legal fees."
It isn't the first time Simove has poked fun at Google. Last year, he made a satirical webpage called 'Google Nigeria' and was contacted by Google to take it down. (Ironically, you can still see the page, a joke on the Nigerian Price scams, if you Google 'Google Nigeria'.)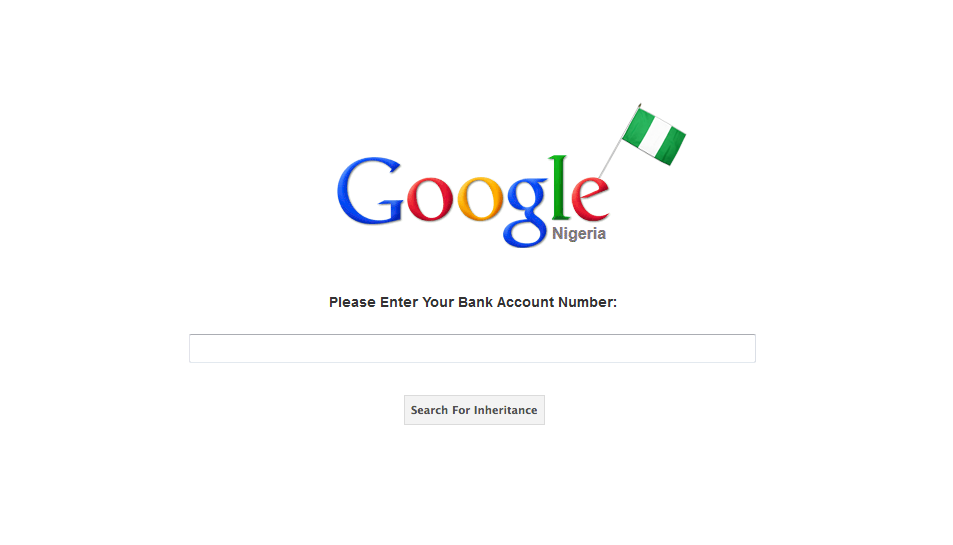 This time around, though, he's hoping the tech giant will be less litigious. "I hope Google will welcome the pastiche in the good manner it's created," he wrote.
Screenshot via Kickstarter