In the immediacy of violence, Shakespeare's Marc Antony warns the shade of Julius Caesar will "Cry 'havoc,' and let slip the dogs of war." 
Now Dutch historian Jo Teeuwisse, using Flickr images and World War II negatives, has made manifest the afterimages of war. Whisper havok, Teeuwisse seems to say, and unleash the colonizing memories of war.
Anyone who has spent any length of time in Europe, especially if they have a personal connection to the devastation of World War II, already sees these ghosts at every other intersection, in half the hills, cathedrals, and overgrown humps of uncertain origin they encounter.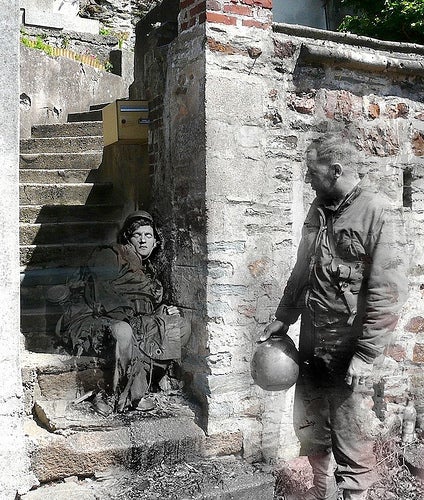 "The war history of my family in the Netherlands is as dramatic as that of most Dutch people in the same area of the country," Teeuwisse told the Daily Dot. "But my family who lived in the Dutch Indies went through hell."
Now the images of those times, of tanks crushing the broken pediments of buildings, of men dying on stairs, and soldiers rushing from and to cover and prisoners wavering on their feet in between dying and death, are become overtly visible thanks to Teeuwisse.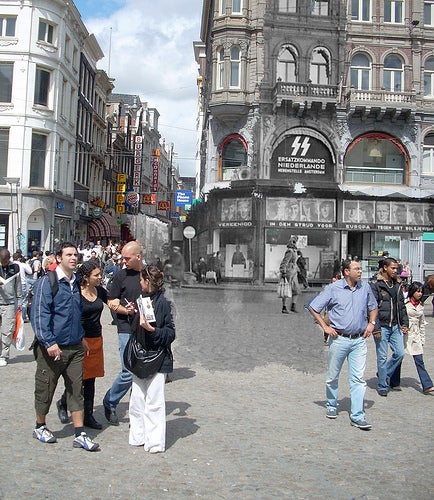 She has not, in the strictest sense created anything. She has instead uncovered what's already in the corner of the eye and under the skin of modern Europe. She's an archaeologist of memory or an anatomist of the contemporary European body politic.
She started the project for her job at an "historical consultancy" called hab 30-45, which focuses on Dutch history. Ghosts of History resides on Flickr but lives on Facebook, where she sometimes asks for help in pinning down the contemporary location of a photo outside the areas of her geographic expertise.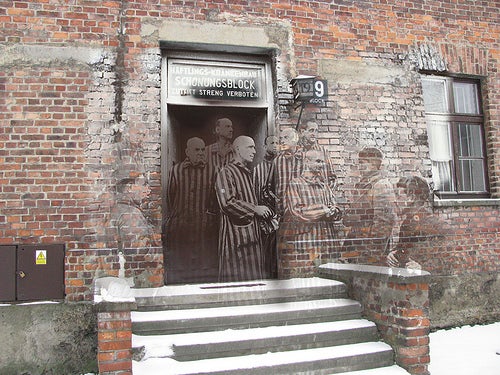 "I got the idea [in 2007] after finding some unique photos at a flea market," Teeuwisse said, "and wanted to find out more about who made them and where they were made. So I started combining photos as a research tool, to make sure I found the right location. But I liked the result so much that I started to experiment with it. I later also discovered similar photos on the Internet and was inspired to make more and improve my technique."
The photos she uses for her collages are either without copyright, to Teeuwisse's knowledge, or she has secured permission to use them. The new photos she creates from them she has copyrighted. But not all of her experiments are successful.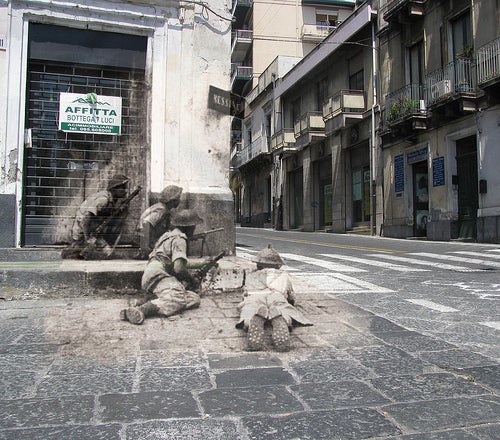 "Sometimes the end result is great," Teeuwisse said, "sometimes it just does not work.
"You have to find the exact spot, the right perspective and even then you may not be satisfied with how it looks in the end and the photo is deleted."
Fascination with them has exploded lately, and the historian has plans to make the photos available for download and printing—yet another way of bringing the past into the present.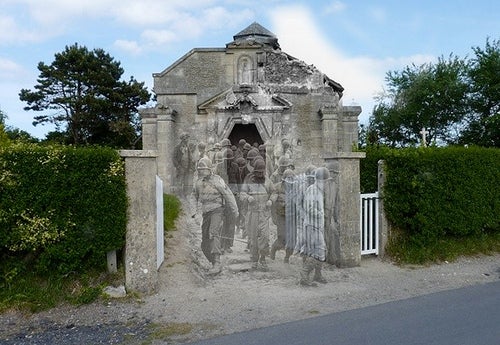 All photos via Jo Teeuwisse/Flickr