There's a reason why e-readers are so popular. They're lighter than a regular book, and they mean you can read 50 Shades of Grey on the subway without anyone knowing.
Unfortunately, they're also known for weird formatting issues, such as when the Nook version of various ebooks started replacing the word "kindle" with the more market-appropriate "Nook." You know, for trademark reasons. Or something.
The latest (and most entertaining) example of this was spotted by a couple of George R.R. Martin fans, who noticed that their copies of A Feast for Crows included some rather intriguing formatting issues.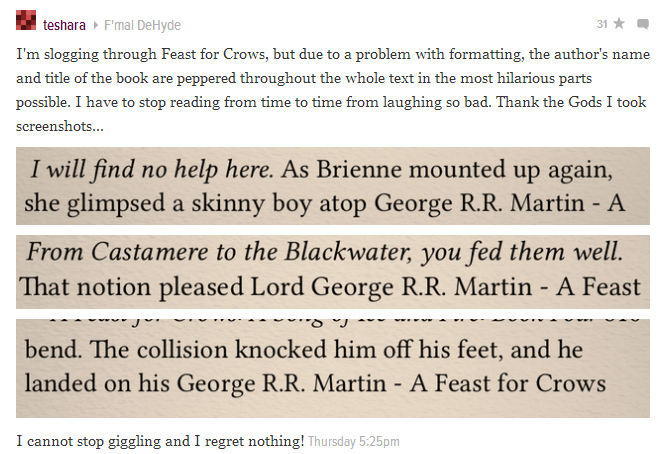 Screengrab via gameoflulz/Tumblr
Don't you just hate it when you're reading a book and then you George R.R. Martin – A Feast for Crows? You pay good money for an e-reader, you download a book, and halfway through, it just George R.R. Martin – A Feast for Crows.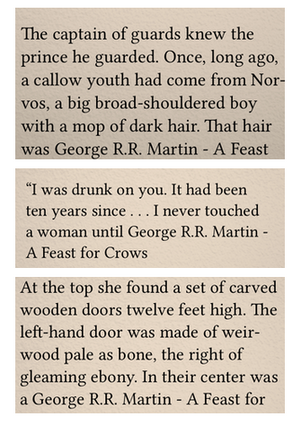 It's not really clear why these passages have been replaced, since they don't seem to contain the same words or phrases. Perhaps the page headings were inadvertently added to the text of the book? All we know for certain is that someone out there had never touched a woman until George R. R. Martin. 
We're sure he'd appreciate the sentiment.
Photo by mcnealy/Deviantart