For all that 2020 has been a year of unending horror, there is a light at the end of the tunnel—Fat Bear Week is back next week. For those who don't know, Fat Bear Week is an annual tradition held by Alaska's Katmai National Park, where it sets its bear population up in fantasy football-style brackets and allows the public to decide who wears the crown as the fattest fat boy, or girl, of all.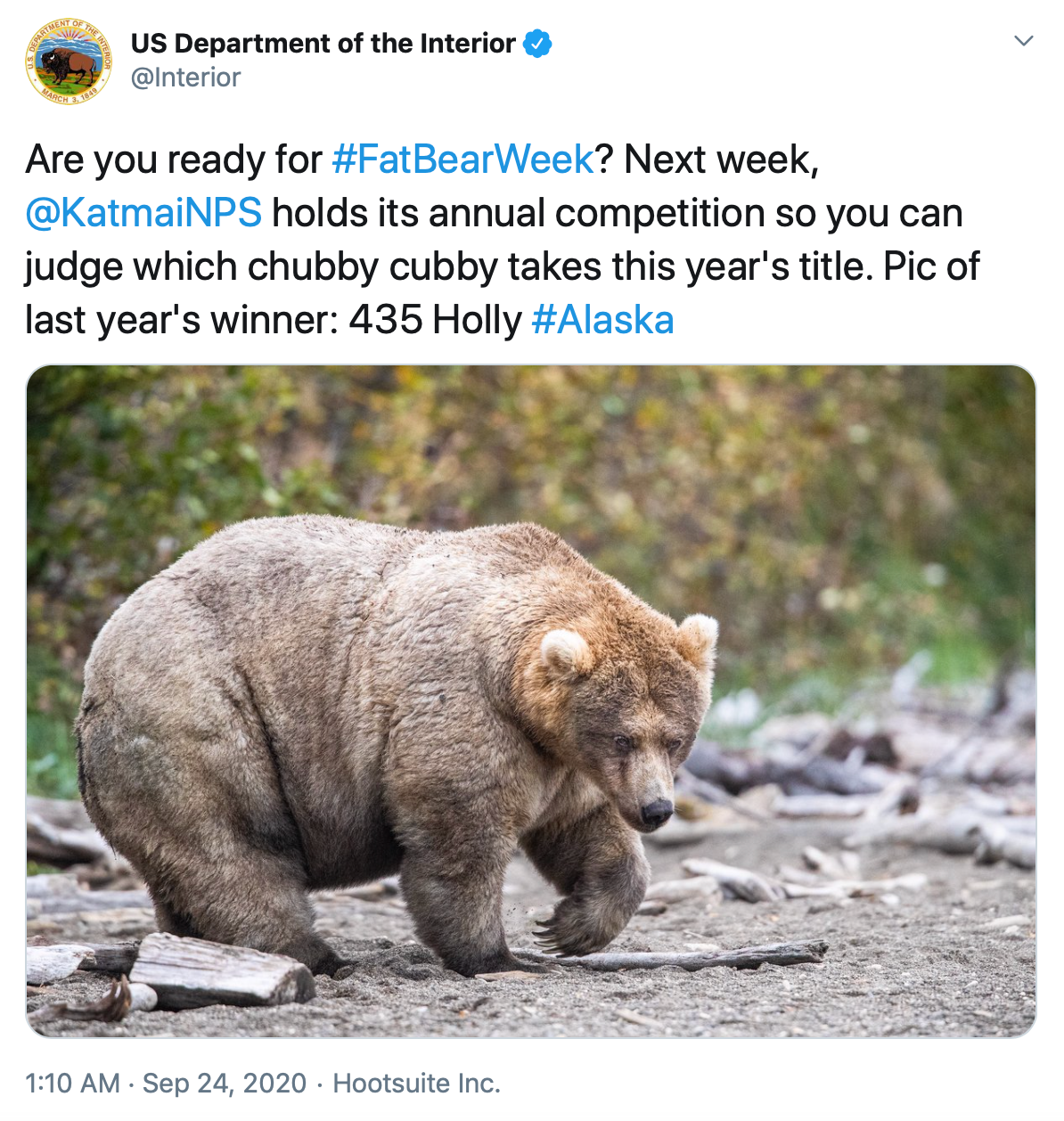 2020 marks the fifth year of Fat Bear Week, which follows the park's population of bears as they stuff themselves full of salmon, gaining as much weight as possible to survive the long winter's torpor (fun fact, bears don't actually hibernate, they take a series of long naps called torpor instead). Last year's winner was Holly, who stole the show very early on with this charming video of her chilling beside a river and scratching her large, round tummy.
To participate, all you have to do is follow the link here and vote for which of the two bears pictured you think is the absolute fattest. Fat Bear Week won't start until Sept. 30, but if you just can't wait to vote for something (a relatable mood this year) you can currently select a bear representing the two sides of yes, you're more than ready for Fat Bear Week, and no, you're not ready for the season to be over yet. And if you just want to watch some fat bears rolling around having bear-y fun, you can watch the live bear cams here.