Every day, the Daily Dot finds something that people on Facebook are sharing and, in turn, shares it with you—with a little explanation. Here's today's share.
Some Facebook users still mourning Whitney Houston's death are grieving by sharing: a photo of Houston and Michael Jackson, singing with doves together in heaven.
It's unclear exactly who Photoshopped the image, but a Google Image Search shows that it was passed around message boards starting Tuesday, two days after Houston's death.
The original photo of Jackson is widely shared on the Internet. It was taken by photographer Evan Agostini, and shows the singer performing at a 2002 Democratic National Committee Fundraiser at The Apollo Theater in New York City.
A Google image search doesn't reveal the source of the original photo of Houston.
Facebook users have since tried to claim the photo their own. Adictivoz, for instance, has reuploaded the photo, but added "www.adictivoz.com" as a faux credit at the bottom. The Facebook group Hope For Nigeria did a more glaring job, cutting out an entire rectangle from the photo and simply writing the words "Hope For Nigeria" in that space.
It adds a caption in broken English: "This is not to manage success. They exceeded all-comers and achieved the best … How are you managing the little that you have today?"
Fair question.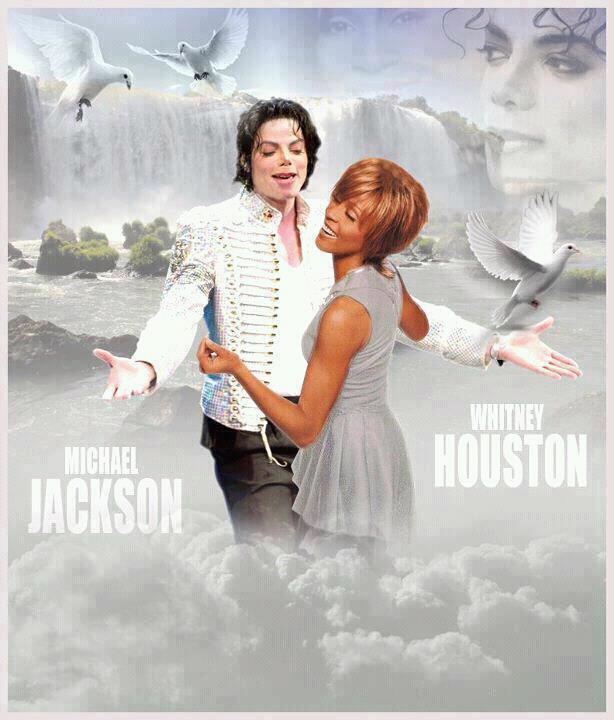 Photo via Facebook