You can have a lot of fun with real-time face-substitution software (a cousin to the "scramble suit" from Philip K. Dick's A Scanner Darkly) just by trying on famous mugs. Join a Google+ Hangout as Arnold Schwarzenegger, or take a selfie as Kim Kardashian—in any case, the results are sure to be the stuff of nightmares. 
This is me.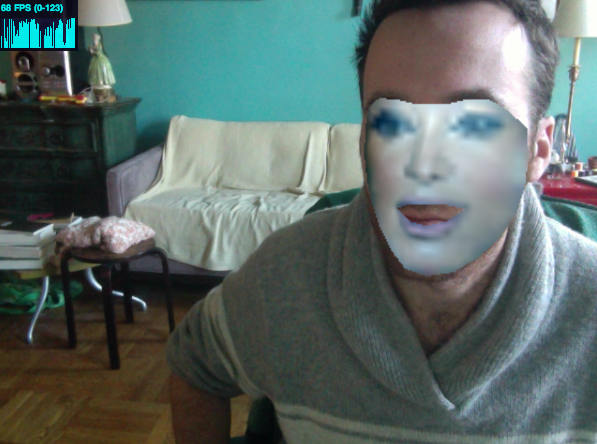 Still, we had a feeling we could push the envelope in terms of freakishness. To that end, some staffers tried Audun Mathias Øygard's program out on their beloved housepets. As you might have expected, not all of them felt like cooperating, and the technology couldn't always keep up.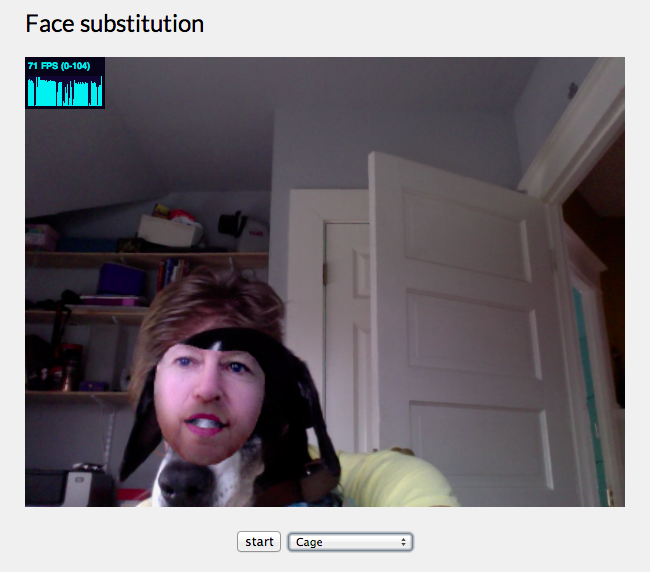 With a lot of patience, cajoling, and treats, however, I was able to secure a successful portrait of my dog Monster wearing a digital "average face" mask. Now I'll spend the rest of my life trying to unsee this Frankensteinian creation. Or sell it to an anime studio.
H/T Kotaku | Photo by robert_a_dickinson/Flickr