Hello! Every week, our internet culture staff will discuss the world of streaming entertainment in this newsletter. In this edition:
Game of Thrones turns 10
HBO doesn't want you to know that Joss Whedon created The Nevers
The debate over Bucky's detachable vibranium arm in Falcon and the Winter Soldier
Sign up to receive this newsletter in your inbox.
---
BREAK THE INTERNET
The biggest TV show in the world turns 10
Ten years ago this Saturday, Jaime Lannister pushed the future king of Westeros out of a tower and changed the television landscape forever.
Granted, back in April 2011, we wouldn't know just how much of a global phenomenon Game of Thrones would become. I didn't watch the show the night it premiered—I wasn't even in the U.S. when it debuted—but when I finally hit play on HBO Go (RIP) about two months later, I was hooked. But that potential was always in Thrones' DNA. Fast-forward to 2021 and my relationship with Game of Thrones is vastly different.
2021 marks another big moment for Thrones. HBO announced a month-long "Marathrone" to celebrate the show's 10th anniversary (or, as it's been referred to, the "Iron Anniversary") that includes marathons on TV that'll raise money for charity, a newly launched spotlight page on HBO Max with playlists that somehow doesn't include some characters' standout episodes, collectibles to purchase, and more. When I first heard that HBO was going all-out to celebrate Game of Thrones' 10th anniversary, I let out a tired sigh. Not because I think the show doesn't deserve to laud the anniversary (it absolutely does) or because I think that nobody talks about Game of Thrones anymore (that's not true, no matter how often people will claim otherwise).
The celebration comes as HBO and WarnerMedia plan for the next decade of Thrones, and well, it's a lot of Thrones. House of the Dragon, the House Targaryen-centric project, is set to begin filming this year. But at least five more shows are reportedly in the works that are centered around Dunk and Egg, the Flea Bottom region of King's Landing, a House of the Dragon spinoff with the Sea Snake, and an animated show. Game of Thrones will even take over Broadway in 2023 with a prequel play about the famed Tourney at Harrenhal. But HBO may be oversaturating the market with too much Thrones content, and perhaps underestimating how much goodwill the show lost with many of its fans by the end.
Personally, I tend not to think about Game of Thrones too much unless news about one of the successor shows breaks—the last season really burnt me out. But it's also a show that gripped me with enriching characters, a fantastical plot, and some incredible twists and turns. Those earlier seasons are a master class in a book to screen adaptation. It introduced me to so many great people, some of whom I still talk to daily. So yes, Game of Thrones also ended up being about "the friends we've made along the way." Despite my ultimate misgivings, I'd still recommend it if you're looking for one more excuse to start watching. Just temper your expectations a bit on how the game all plays out.
—Michelle Jaworski, Staff Writer
---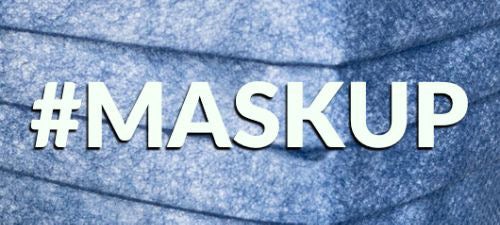 SPONSORED
Join the #MaskUp movement and be a part of the solution
Wearing a mask in your everyday life may seem like a new and unwelcome intrusion, but they've been around for a long time. Face coverings have been recommended for protection during respiratory pandemics since the 14th-century. Mask wearers were onto something way back then—and they didn't even have Twitter to start a #MaskUp movement! In honor of those pioneers of safe health practices, we've built a comprehensive, science-driven database that's just as easy to understand as it is to share.
---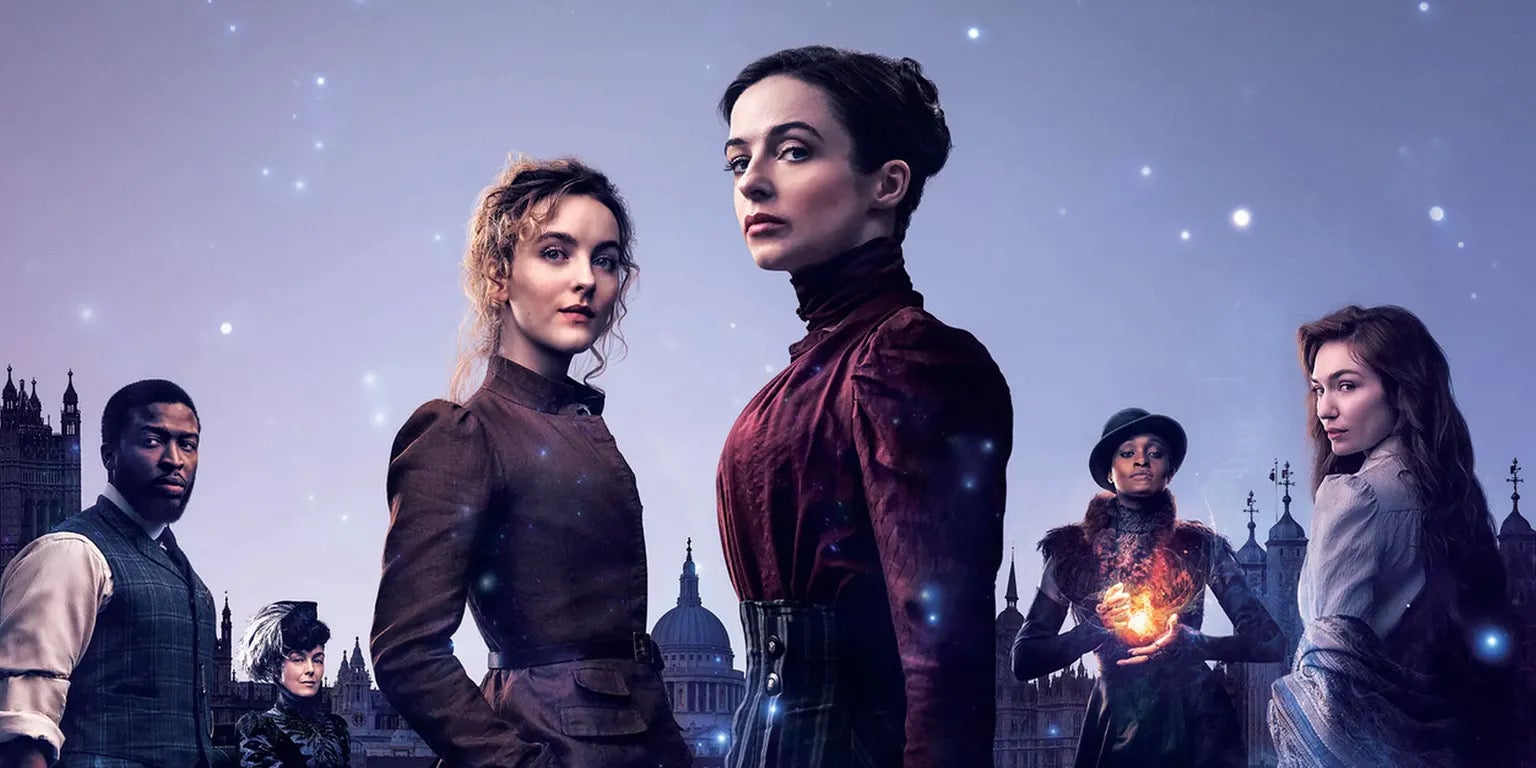 NOW STREAMING
HBO doesn't want you to know that Joss Whedon created The Nevers
As I explained in my review of the first four episodes, HBO announced The Nevers in 2018—after Joss Whedon's wife accused him of emotional abuse, but before most of the abuse allegations from former Buffy, Angel, and Justice League actors came to light. Whedon left The Nevers in November 2020, after season 1 had already wrapped filming. He didn't participate in the show's publicity tour, and his name is absent from many of the trailers and advertising materials, aggressively downplaying his role as creator.
There are a few different ways of looking at this. HBO obviously wants to promote the show, hoping for more seasons under the new showrunner Philippa Goslett. This is also an unpleasant situation for members of the cast and crew who were blindsided by Whedon's abuse scandals. For many of the lead actors and staff writers, The Nevers was their big break. If HBO had canceled or buried The Nevers prior to release, this would effectively punish those workers for Whedon's actions.
The fallout
Is it melodramatic to say HBO tricked viewers into watching a show by an alleged Hollywood abuser? After all, people do have access to Google. Whedon's involvement isn't exactly a secret. In fact, if you're familiar with his work then you might recognize some of his familiar foibles just by watching episode 1. The two leads are Whedonverse stock characters: a pair of young white women who are, respectively, a self-destructive action hero and a perky science nerd. With The Nevers, it's impossible to separate the artist from the art. This isn't just a matter of people wanting to avoid projects by a toxic creator. They also want to avoid the toxic themes Whedon brought to his work. And those themes are very obvious in The Nevers. By erasing his central role in season 1's creative process, HBO discourages people from making an informed choice about watching the show.
—Gavia Baker-Whitelaw, Staff Writer
---
CULTURAL OBSESSIONS
Bucky's detachable vibranium arm kicks off a debate about autonomy and racism
The last episode of Falcon and the Winter Soldier saw a confrontation between Ayo of the Dora Milaje (Florence Kasumba) and Bucky Barnes (Sebastian Stan) during which she triggered a failsafe built into his vibranium arm, causing it to shut down and detach from his body. The existence of the failsafe has triggered a debate among fans, and while most seem firmly on the side of the Wakandans and the failsafe feature, not everyone agrees.
The debate went viral thanks to actor-director Stephen Ford, who tweeted that the installation of the failsafe was "really messed up," undermining Bucky's recovered autonomy and revealing that the Wakandans had never trusted him in the first place. While some people focused on Bucky's past as a brainwashed super-soldier, and the validity of having some kind of failsafe in case the deprogramming hadn't been entirely successful, others wanted to talk about a more systemic issue. Namely colonization and the fact that the Wakandans have a long history of distrusting anyone from outside of Wakanda, white people in particular.
Why it matters
In fiction, just like in real life, Black people are expected to accommodate the needs and emotions of white people before they see to themselves. The idea that Bucky's feelings should outweigh the safety of Wakanda and that they should have left themselves open to a potentially serious threat because of that is just another example in a long line of many.
—Siobhan Ball, Contributing Writer
---
READ THE BOOK FIRST
The Shadow and Bone trilogy and Six of Crows duology
With Netflix releasing Shadow and Bone—an adaptation of two separate series by author Leigh Bardugo—on April 23, I was inspired to do something I haven't done in quite some time: Read the source material before diving into the show. While I hadn't heard of Shadow and Bone, which was released in 2012, or Bardugo's Grishaverse (the collective name of all the stories she tells within her fictional universe) prior to Netflix announcing the project, I quickly dove into the books. It only took me about 50 pages into the first of the five books that I read to see just why they caught on so quickly with readers, and Crooked Kingdom (book 2 in the Six of Crows duology) was the kind of book I stayed up until 4am to finish reading. If you want to know (some) of what's happening ahead of time or familiarize yourself with the Grishaverse before diving into the show, I wholeheartedly recommend doing the same. —M.J.
---
Questions? Feedback? Contact us at info@dailydot.com.