What if you didn't have to use your actual face to express yourself ever again? Now you can purchase life-size emoji masks to let others know how you're feeling, and generally freak them out.
There are over 800 emoji in the iPhone keyboard, but the only ones available in mask form are the grin (this writer's personal favorite), heart eyes, sly guy, regular smile, and most importantly, poop.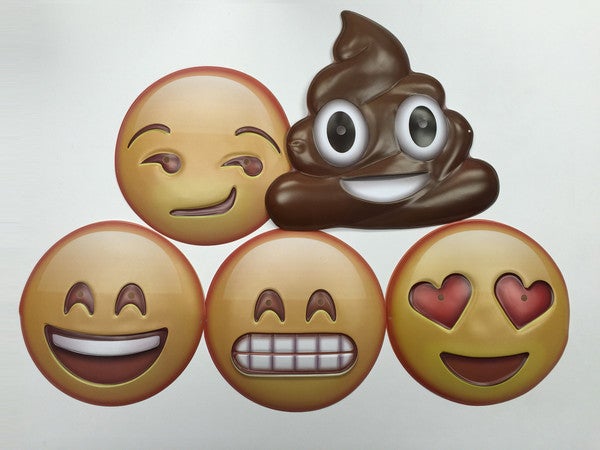 The masks sell for $5 each and $15 for all five. A steal, frankly. With Halloween right around the corner, one of these could make for a great last-minute costume that requires little explanation.
The emoji masks website says they're "great for pictures," because isn't it all about the pictures? With the presence of a photo booth at every party from here to Santa Monica Boulevard, these masks could be real crowd pleasers.
The website provides some important information:
We want to be clear, these masks are very thin. If your strap is too tight, they will flex around your face. Included on the mask is a youth size elastic strap. We'll also include a second elastic strap for adults in the pack. Dimensions: 8.5″ for circular / 11″ for poop.
Apparently poop takes up a little more room.
Photos via Emojimasks.com