For the low, low price of $145.41, you can buy the "Pet Palace Bag" off Amazon for your motorcycle, letting your beloved animal companion travel in comfort and style alongside you. But a video uploaded to YouTube by bboykt duran shows at least one Latin American motorcyclist views that as an expense they're unwilling to pay.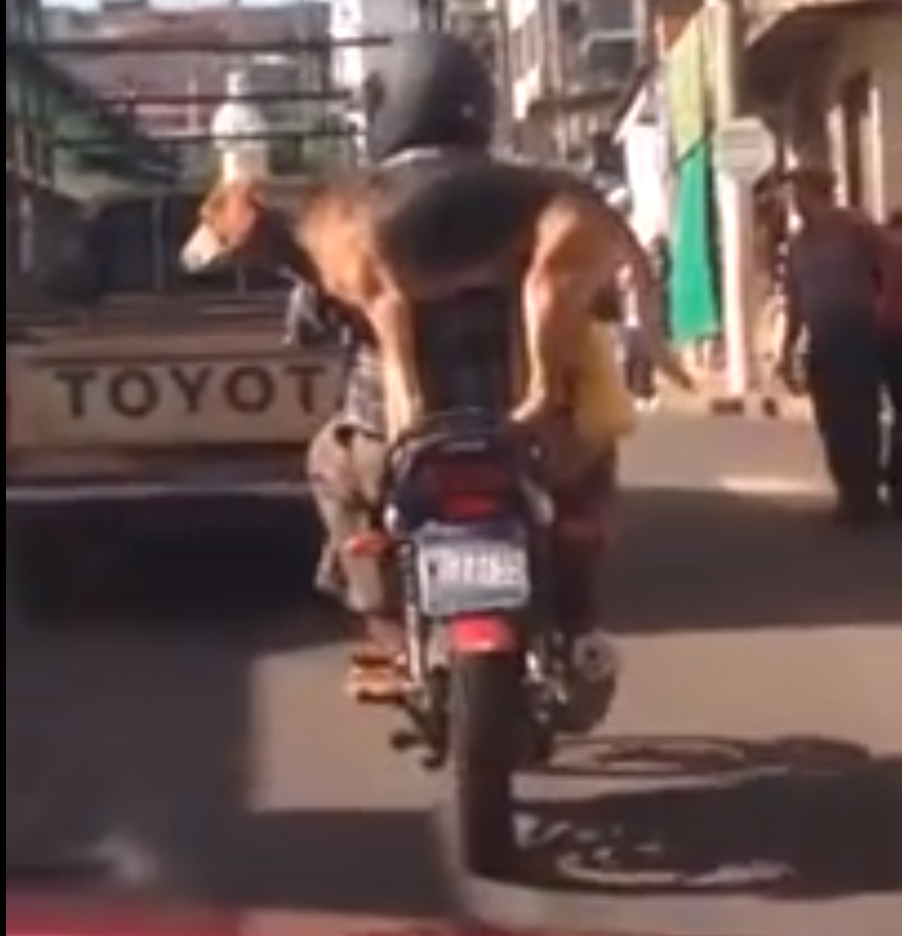 In the 1-minute clip—apparently taken from the Facebook page of one Ernesto Amaya—we see a biker weave through the winding streets of Sensuntepeque, El Salvador. With no straps, harness or even a seat, the anonymous rider's dog balances precariously behind.
El Salvador has some of the highest traffic-related fatalities of any Latin American country, with an average of 24 deaths per 100,000 people. In contrast, the U.S. around 1.1 per 100,000 yearly. So that dog hasn't just got serious balancing skills—it's got nerves of steel, too.
Photo via Bruno Caimi / Flickr (CC BY 2.0) | GIF remix by Jason Reed