Imagine you're about to head off an epic run. You've just finished lacing up your kicks and adjusting your socks. You're about to jet out the door when you realize you forgot to throw on some deodorant. You rush up to the bathroom, crack open the medicine cabinet, and grab your stick of Old Spice. You pop the cap off, and all of a sudden the theme from Rocky begins to play.
This scenario has become a reality thanks to 11-year-old inventor Quinn Sheeran, who repurposed the electronics from a musical birthday card to play tunes when you open your deodorant.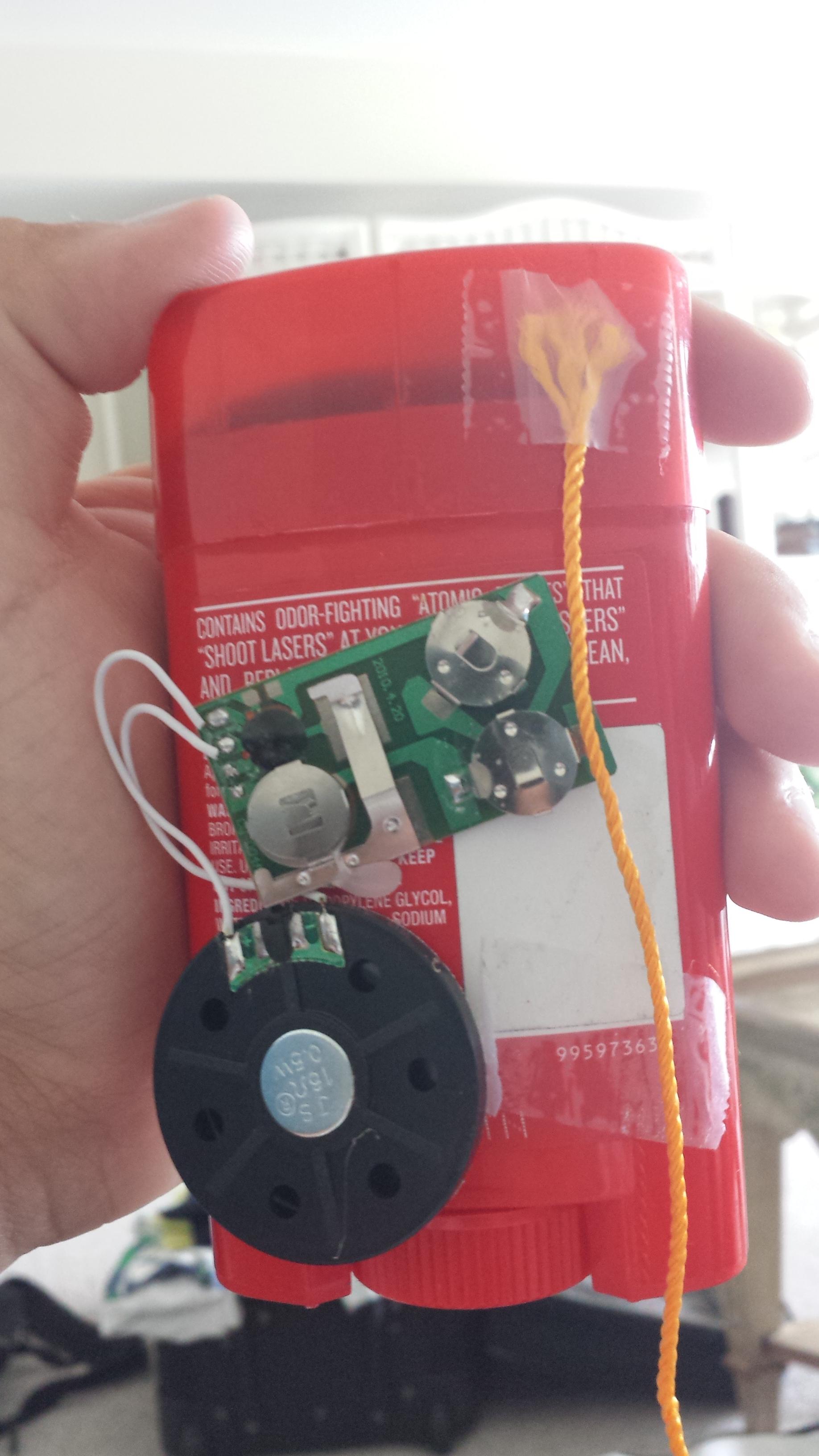 Reddit user cmay3312, Sheeran's cousin, posted the above image on the site's r/funny forum, where it shot to the top of the community and the front page as well. It has collected more than 448 comments as of 3pm ET Sunday.
"Sweet mother of all that is good and holy, this is the best thing I've seen on youtube since 331Erock," DjQball commented.
"OP [original poster] missed out on a big opportunity," sed_base added. "Some exec from a deodorant company is gonna see this and make bank when Old Spice comes up with something as corny as this."
In response to all the positive feedback, cmay3312 posted the following video of the young inventor walking through his deodorant breakthrough:
"I always liked engineering and creating little nicks and nacks, but when you look past that you see a normal kid. I thought it might be a good idea because I saw how much of a success the toothbrushes were that played music and I thought it would be fun to make something new," the 11-year-old future bazillionaire told the Daily Dot. 
Kid, your future is now diamonds!
Photo by egansnow/flickr