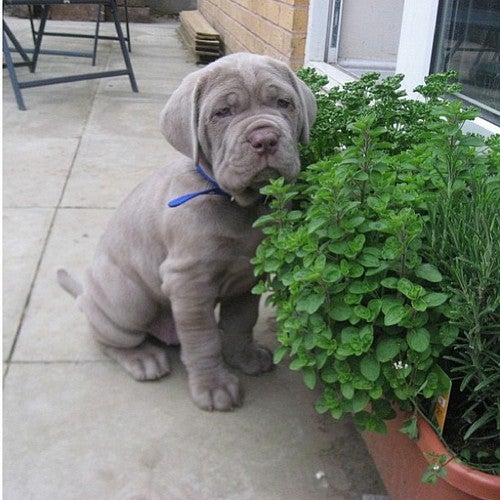 Pesto is great. You can put it on pasta, you can put it on sandwiches, you can just dip Italian bread in it.
A love of pesto is what'd driving Humphrey the mastiff puppy to put all his savings into a new business veture: Presto Pesto.
"Humphrey has planted a large basil garden in the backyard," said the dog's business partner Tony Maggliotti. "He plans to use his own, homegrown basil and to locally source parmesan cheese. But the secret ingredient? He'll be using pistachios instead of pine nuts.  It's delicious."
Humphrey will ship his first batch of Presto Pesto in June.
Via mastiffmoz.