You may not know who David Henneberry is, but after Friday night's dramatic capture of Boston bombing suspect Dzhokhar Tsarnaev, you know his boat.
Four days after Tsarnaev and his older brother Tamerlan allegedly placed two bombs at the Boston Marathon finish line—killing three and injuring more than 150 others—the 19-year-old suspect was found by Henneberry in his boat that was stored in his backyard. After seeing the bloodied man, who was involved in the firefight that killed his brother early Friday morning, Henneberry ran inside and called the police. Soon hundreds of local, state, and federal officers surrounded the Watertown backyard.
In the process of arresting Tsarnaev, the boat was damaged by bullets and flash bombs. The boat was valued at $50,000, and citizens across the U.S. have stepped up to make donations toward a new boat. For example, on Saturday morning, Craig Dunlap started a Crowdtilt campaign to restore or replace the craft. As of Monday morning, nearly $4,700 was raised with the number going up by the minute.
"Yesterday, the Boston Police heroically found the missing suspect behind the tragic Marathon Bombing. Thank God we got him! But unfortunately he was hiding in Watertown resident David Henneberry's boat, which was riddled with bullet holes in the standoff," the site read. "Let's pool some money for repairs! I'm putting in $500 myself to start this off. David's a modern American hero. The boat will probably be held up as evidence for some time, so if we're able to get up to $50,000 then he'll be able to get a brand new boat!"
The effort was being supported with a Facebook page and Twitter account linking to the Crowdtilt campaign. There were efforts to get the #DavesNewBoat trending on Twitter.
A similar campaign on GoFundMe has another dozen supporters pledging $415 so far. It's a similar deal over on Indiegogo, where another $590 has been pledged.
The boat has also been the subject of a handful of image macros.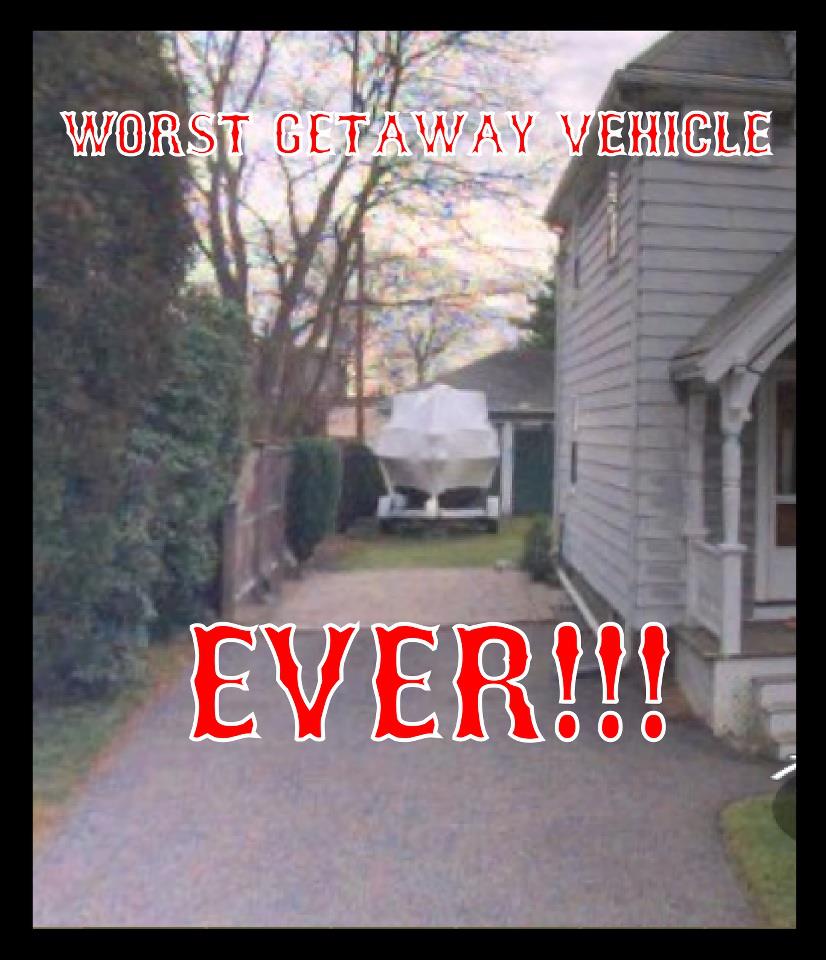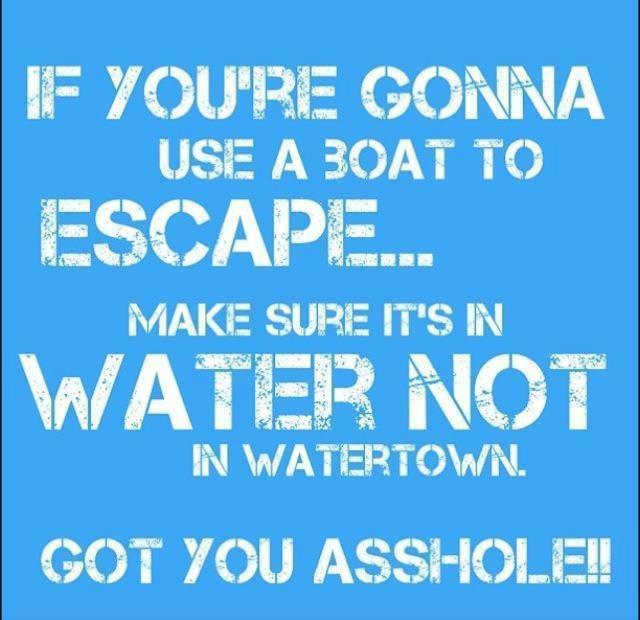 As of Sunday night, Tsarnaev was in serious condition in a Boston hospital and was able to write but not speak; investigators had yet to question the suspect.
Photo via All of New England/Facebook