Monday morning, every major news outlet in the world will focus some attention on the performance of Bruno Mars, the 28-year-old pop phenom set to rock the halftime show at this Sunday's Super Bowl.
Back in his native Hawaii, a news reporter named Steve Pool will remember that time in 1992 when he was the first to ever report on the 6-year-old, who back then went by the last name Hernandez.
As Pool's KOMO found out, Mars had a serious talent at age 6: He was the youngest professional Elvis impersonator in the world. 
His parents, Elvis freaks so obsessed that they opened up a merchandise store called Elvis Elvis Elvis in their hometown Waikiki, got Bruno singing in his family band as early as he could. They quickly learned "from his lips to his hips, this kid is all Elvis."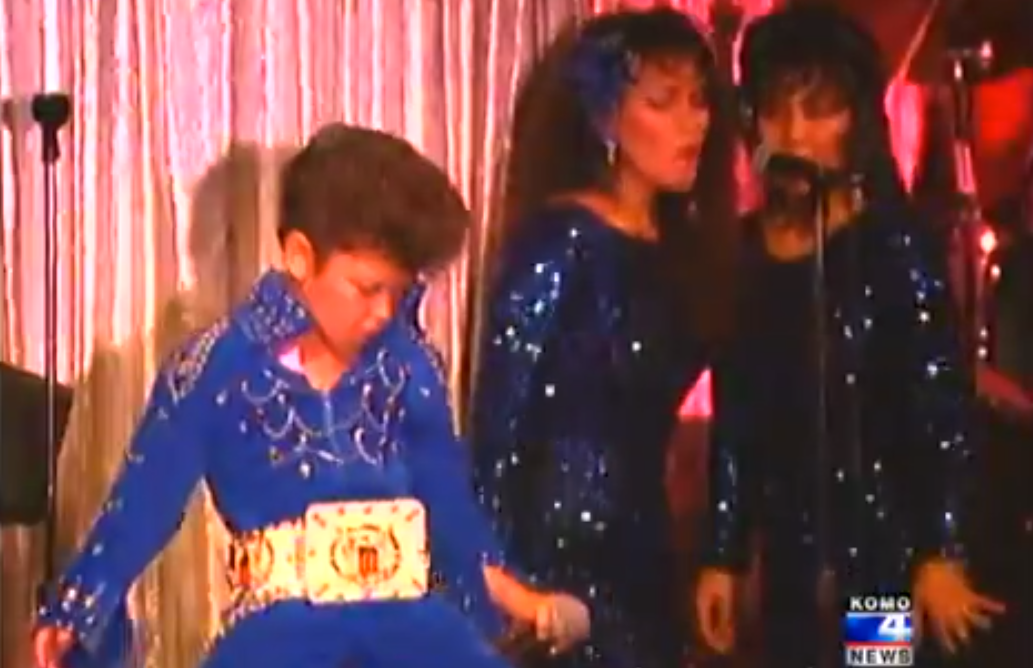 Thus began a musical journey that's included songwriting credits for Ke$ha and K'Naan and a sophomore album that hit No. 1 on the Billboard charts. 
Pool was able to catch up with him when he was still singing solely soprano, shooting hoops and riding bikes in his afternoons like any normal kid. 
Photo via KOMO News/YouTube