When Boston was attacked, kind-hearted Internet strangers from near and far stepped up. 
Offers for assistance came flooding in soon after two explosives detonated near the finish line of the Boston Marathon. The event left at least three dead and (as of Tuesday afternoon) more than 170 injured.
In the midst of the chaos, here's how the rest of the world pitched in:
Redditors flooded Boston with more pizza than it could eat.
Reddit's r/Random_Acts_of_Pizza sent pies to hospitals treating wounded runners and bystanders. When the hospitals began to turn away deliveries, redditors offered pizza to "anyone in Boston."
Others offered frequent flyer miles, car rides, and space in their homes.

Elsewhere, redditors flocked to the aid of Korean friends on vacation, after they lost their belongings and another friend was injured. A man at a hospital let the Korean pair use his laptop, and they asked Reddit for help. Dozens of redditors offered them a place to stay. 
Twitter rallied with the #BostonHelp hashtag.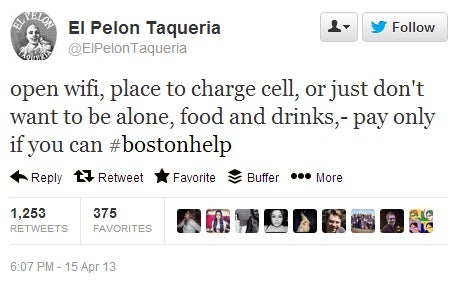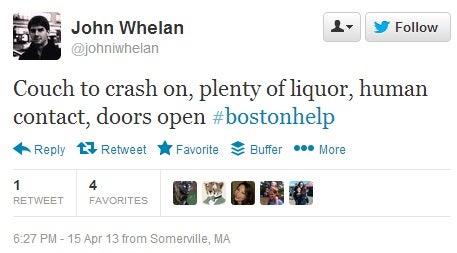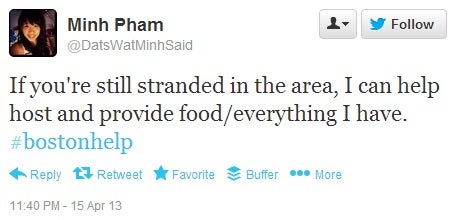 A restaurant close to the scene used Facebook to let first responders and emergency personnel know where to go for a complimentary meal.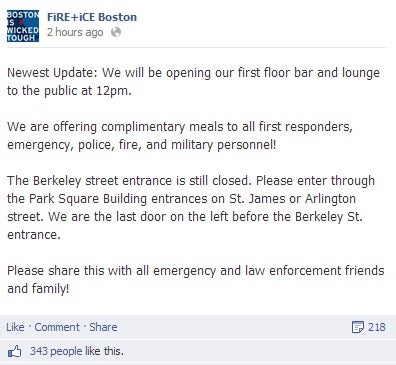 Google launched a tool to help find loved ones in Boston.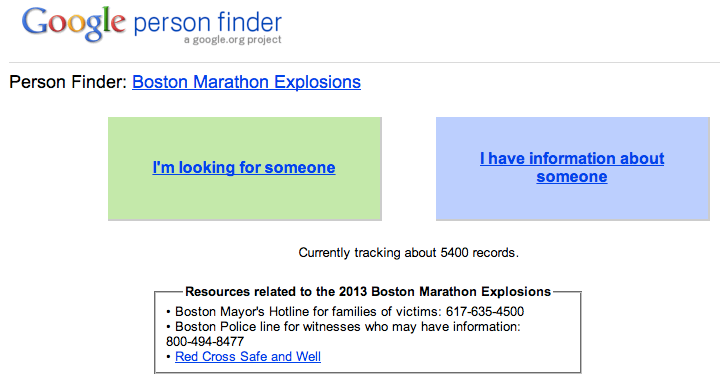 Locals used a collaborative Google document to state they had space in their homes for anyone who needed it.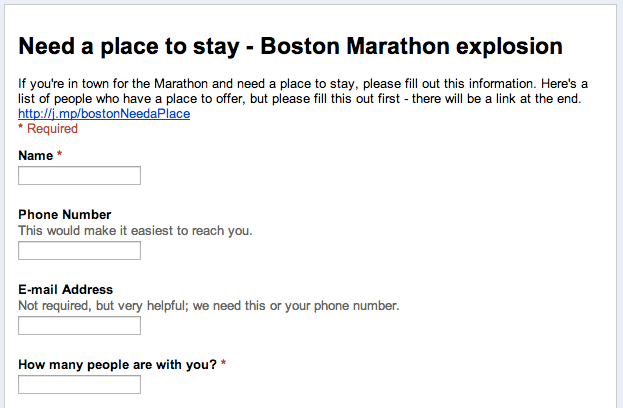 One person bought the domain bostonmarathonconspiracy.com to stave off inevitable conspiracy theories—at least a little.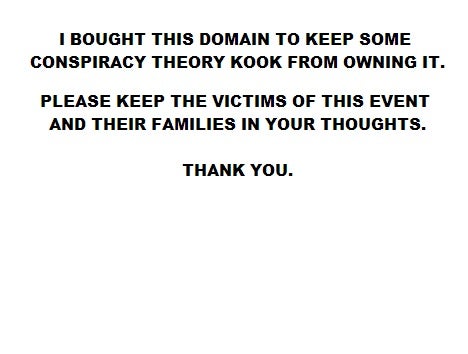 After the Westboro Baptist Church said it would picket the funerals of those killed, Anonymous forced the church's website offline. 

Screenshot via @AnonymouSkY/Twitter
A White House petition called for a national holiday to celebrate first responders. 

New England Patriots wide receiver Danny Amendola looked a little more long-term. He tweeted that for every pass he catches in the next NFL season, he will donate $100 to any relief fund. Every time he drops a pass, he'll donate twice that sum.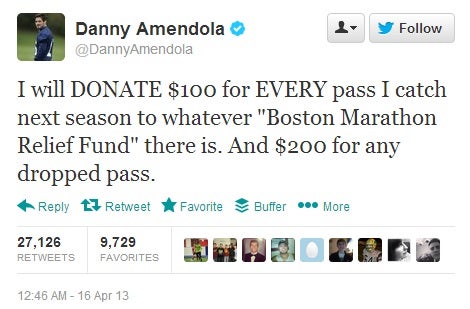 Meanwhile, a man wearing a cowboy hat, attending the marathon to honor his late sons, turned into a legend when he leapt into the crowd to help after the first explosion. A photo of Carlos Arredondo wheeling a man who lost his legs in the blast went viral.
~
The facts surrounding the attack are still fuzzy. It is not yet clear who is responsible for the bombings, how they managed to carry out the attack, and why they did so. What is certain is that when our humanity was threatened, the Boston community—and the online community—did whatever it took to defend it.
Image via Nantucket Bucket/Facebook