A New York man has put his two-and-a-quarter feet of glistening black "virgin" hair for sale on Craigslist. It is "Jet Black," he says, like "the way a raven shines in the moonlight," or "the color of a deep dark sleep." It's just really, really black. And you can own it—all of it—for the right price. No questions asked. 
The unknown hair idol, who might actually be Jesus, carefully shampoos and conditions it two to three times a week, but he's never corrupted those silken strands with dyes or perms or anything chemical. And he's certainly never applied a curling iron to it. "I have not used a blow dryer, uhh ever?" he says, barely containing his disdain the for the rest of the population, prone to unleash heat violence upon their locks at the slightest sign of moisture.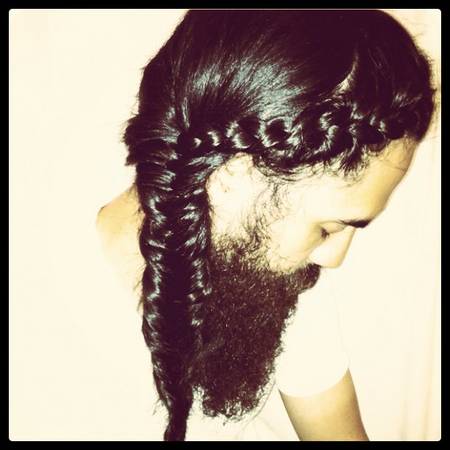 I
 
It is pure as the peach fuzz on a baby's cheeks, a key component in a half-dozen medieval witches' brews, and a certain source of future global scientific inquiry. Now anyone on Craigslsit can own it for $600. Who knows what they'll do with it. Pray for the hair, people.
Photo via Craigslist