Picture this: Comedian and former Saturday Night Live cast member Bill Hader walks into his agent's plush corner office in New York City and tells his man he's wants a role. 
"Okay, Bill," says his agent. "You're the talent. What's the gig?"
Hader stares him in the eyes: "Jabba the Hutt during death."
Yes, it's now public knowledge that Hader's true talent lies in impersonating the deaths of iconic Star Wars creatures. He did two last night on Conan: Jabba the Hutt's and that of a tauntaun, which you can see GIF'd here. 
As for his Jabba impersonation, it seems as if this is the best screengrab to pull.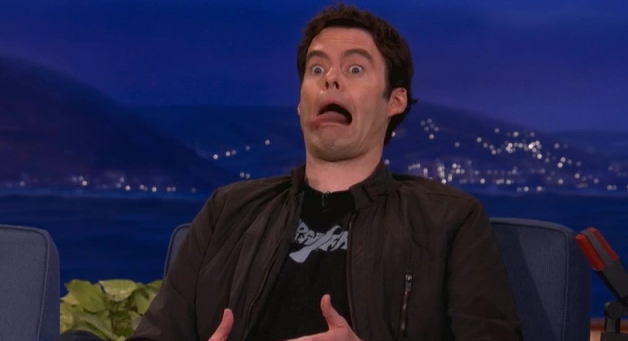 Bill Hader, everybody. His parents must be so proud. 
Photo via Team Coco