Beats by Dre headphones are sweet, but they cost about a million and forty dollars. It's outrageous that someone would have to pay as much as hip-hop's most G-funked doctor expects someone to pay for a set of headphones that can bump that much bass through your body.
Fortunately, in Turkey, there's a man who's determined to undercut his competition. His name is Steve.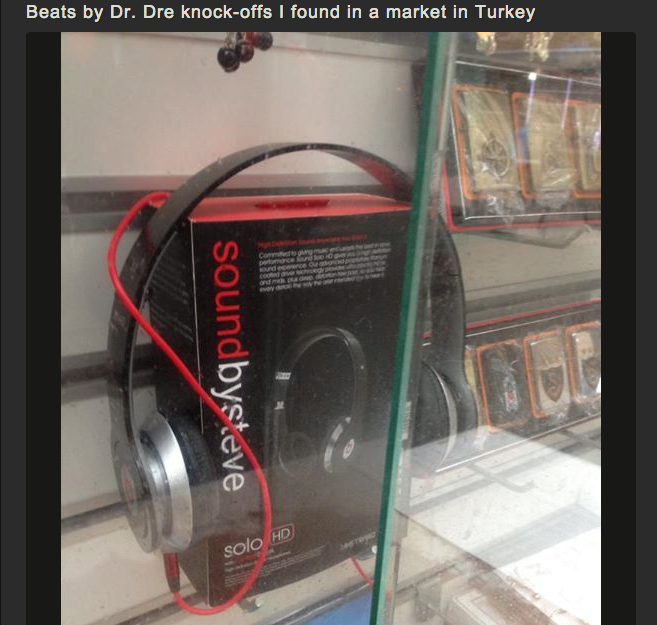 As redditor Dr_Evil_173 pointed out yesterday, some guy named Steve has developed Sound by Steve, a seemingly identical headphone package that looks, sounds, and feels the same as Dr. Dre's exorbitantly upscale $299 set. The headphones, which are starting to show up in stores around Europe, according to various citings around the Internet.
No word quite yet on what Dr. Dre thinks of all this imitation and emulation, but it's safe to say that Steve's not alone in his efforts. As another redditor explained on Dr_Evil's thread, there's actually a whole website dedicated to selling things like knockoff Beats by Dre headphones online: aliexpress.com, a Chinese-based site that promises "smarter shopping" and "better living." 
There, you can get familiar with a brand new pair of MIXR headphones for $20; headphones that also happen to look exactly like Dr. Dre's namesake product, and, according to 20 submissions of user feedback, come with a "great sound, sturdy build" and solid enough packaging. 
If you want something that will really convince others that you're rolling in money, this pair of "HOT," "NEW" "S-tudio" headphones goes for $15 a set and even comes with a number six on the earphone—a number that looks an awful lot like Dre's signature B.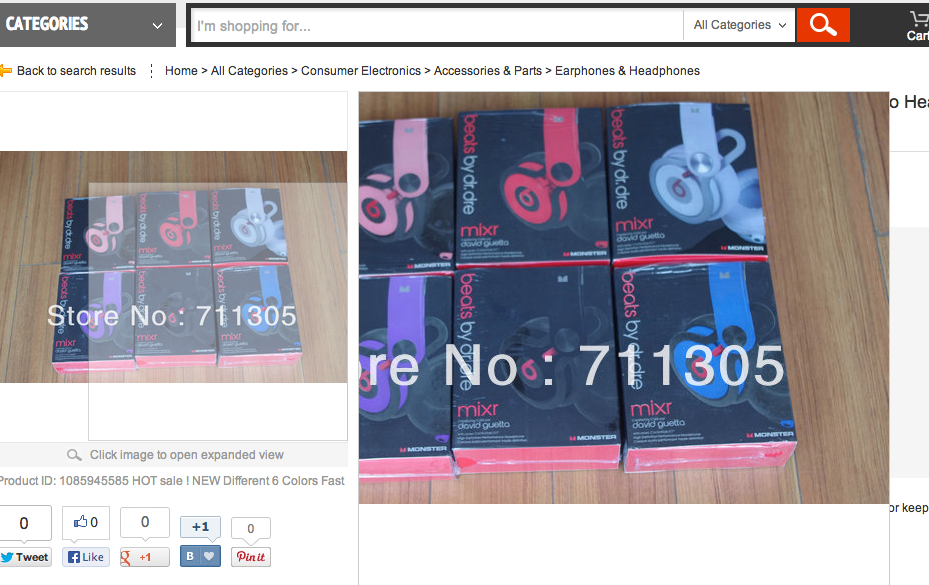 Those suckers are sold under the name Beats by Dr. Dre, which, as they say in certain street markets, is "Same, Same, but Different." For the best in Beats knockoffs, turn to Sound by Steve. They're close—maybe not the same, but you won't have to mortgage your house to take them home. 
Photo via Dr_Evil_173/Reddit