One dedicated Minecraft gamer, no doubt playing the building block game on a Mac, has decided to pay homage to his device of choice—by using the game to fully recreate the company's sprawling Cupertino, Calif., headquarters.
The virtual tour of Apple's campus is the brainchild of dedicated Minecraft gamer Michael Steeber, who spent two years building the project. He even included an accompanying map with the video.
The tour around the grounds leads viewers around Infinite Loop, the road that circles the company's main campus, soars over numerous courtyard buildings and parking lots, and even passes by the unit of the BJ's restaurant chain that is situated on the grounds.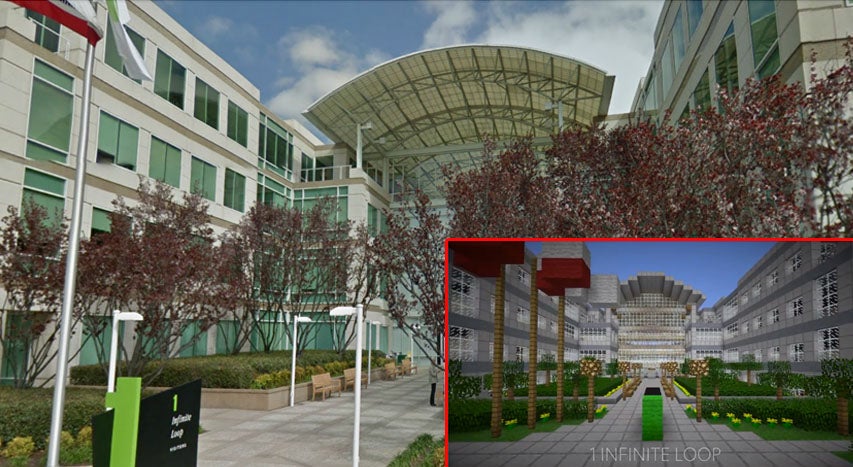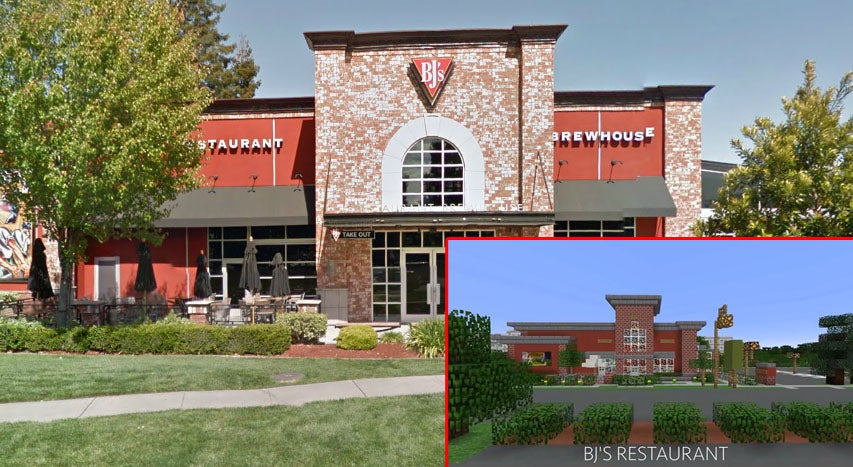 Images via Google Maps/Michael Steeber
Is a full-fledged, World of Warcraft reconstruction of the Googleplex in Mountain View, Calif., next?
H/T Digg / Screengrab via Michael Steeber/YouTube