"Geek tested, mom approved."
That was the major takeaway from the Daily Dot's first company meeting in Austin, Texas, back in April 2011, when a few of us gathered in a conference room to try and figure out what exactly it meant to be the hometown newspaper for the World Wide Web. We wanted to report on online communities from the inside, capturing the breaking news, scandals, and human-interest stories that matter most, and we wanted to do so in an inclusive manner that brought ordinary readers into the fold.
Some 6,128 stories later—not to mention countless hours of actual writing, reporting, and editing—I'm extremely proud of just how far we've come to realize that mission. On the first anniversary of our official launch and as part of a weeklong series of commemorative articles, the Daily Dot asked each contributing writer to select his or her favorite story from the past year and to provide a brief explanation.
There's a clear underlying theme at work. These stories aren't about gadgets, tech trends, or mere viral videos. They're about people—the real individuals and users who are creating something meaningful, engaging, and permanent online. We hope it gives you a glimpse what has not only have inspired and humbled us as reporters but, more importantly, helped shape our newsroom and ideals.   
The cutest how-to instructor on the Internet // Austin Powell
True star potential is readily apparent. Three-year-old Annika has it in spades, and I knew it from the first my girlfriend showed me the toddler's first how-to tutorial—a series of adorable and annotated attempts to pick up a chicken—posted to Facebook by an old high school acquaintance. The true lesson of Annika's tutorials is never what she sets out to show viewers; it's the simple reminder to celebrate the small moments often overlooked in the daily grind.

This story is perhaps the definitive example of the Daily Dot not only independently discovering a potential story (with only 253 views on YouTube at the time) but telling it with the respect, excitement, and attention to detail that it deserves. I traded emails with Annika's mother, Britney, for over a week, learning more about her family and faith, and in turn, teaching her about YouTube and the Web at large.

And it was worth it. Annika was dubbed the Daily What's "Kickass Kid of the Day," and her mother Britney is in talks with YouTube-based entertainment company Awesomeness TV about turning How-To with Annika into a weekly show—with a considerable paycheck.

"Is there a finder's fee?" I joked to Britney when she passed on the good news.  

"Deepest gratitude and heartfelt appreciation," she responded.

I'll take it.
Trekkies skeptical of Alien Cathouse, a new science-fiction themed brothel // Jennifer Abel
It was fun to research, fun to write, and—best of all—one of those rare times when my science-fiction geekery became "a valuable work asset" rather than "a slightly disreputable hobby.
The Morning GIF: Japan's disaster as animated art // Fernando Alfonso III
I'll never forget seeing the GIF of Kazumasa Teshigawara's stunning Flash animation and thinking, this man's story needs to be told. This wasn't your average GIF or your average artist. He was a man who turned tragedy into art—as one of the millions of Japanese people affected by the  March 2011 earthquake and tsunami. Having Teshigawara take the time to tell me about his work was special. It's short, simple, and powerful.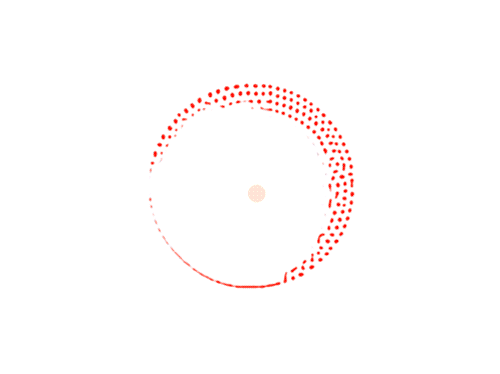 Internet Defense League unveils cat signal // Kevin Collier
As the Daily Dot's Internet Rights reporter, most of my stories end up having two traits. First, they're often about developments that could have dire consequences for a free Internet: proposed laws that would censor the Web, trade agreements that would regulate it, or corporate misuses of existing Internet law. Second, I usually don't have to leave my desk to write them.

The former makes me fear for the future; the latter I could take or leave. But it was a real pleasure, and a great change of pace, to meet up with Reddit cofounder Alexis Ohanian and other members of the Internet Defense League on a downtown Manhattan roof when the IDL unveiled its cat signal. Here was a group of influential Web users channeling the Internet's creativity and power to pull of real change. And they were being refreshingly proactive against forces that would hamper the Internet, rather than just reacting to it. It gave me hope. And it got me out of the house.
Symbol of the storm, video of covered bridge collapse in Vermont captivates // Justin Franz
Setting the scene can be tough when most stories take place on a website, but this one puts you next to Susan Hammond as the Bartonsville Bridge in Vermont went down in the rain during Hurricane Irene. I love how the video, uploaded by just an Average Joe, or in this case Jane, reached so many and brought attention to what happened that day last August. It may have been just a bridge to some, but to that small community it was a symbol. Susan's video means it won't be forgotten anytime soon, and it may have helped in the long run. I hear they're getting ready to rebuild.
Double Rainbow Guy's cosmic "message to humanity" // Chase Hoffberger
I most thoroughly enjoyed writing about Bear Vasquez because it gave us a chance to take an online figure offline and get a glimpse into his true life and habits. Bear's a fascinating guy with a unique stance on life, and though the "Double Rainbow" video does do work to capture those qualities, it's also not entirely what defines him.
How Doctors Without Borders is mapping the world's epidemics // David Holmes
When writing about technology, it's easy to get caught up in the latest app, acquisition, or IPO. But all over the world, people like Ivan Gayton of Doctors Without Borders are using technology to increase the quality of people's lives, and I loved having the opportunity to tell his story.
How the Reddit community built a "Community" video game // Kris Holt
Seeing so many passionate fans come together to build a game based on a show they adore is truly inspiring. The community that's come together to support the game is thriving. I think I've played through every version of the game so far, and I'm constantly impressed by the level of detail and effort put into this, not only by Kyle Conroy but legions of his fellow redditors. Getting the story behind just why Conroy embarked on this crazy idea is one of my personal favorite Daily Dot moments so far.
How YouTube is revolutionizing education // Michelle Jaworski
I was able to talk to many different YouTubers who had varying levels of knowledge and experience on the subject, from a professional to someone just starting out. While they each had a different approach, it was fascinating to see how it worked for all of them and how there's no one right way to do this. I feel like I got a better sense of what's going on and how this tool could potentially transform how children are taught. On the other hand, it was something that family and friends would be able to follow without being up-to-date on the latest memes, viral videos, or Twitter scandals and could possibly affect them. And knowing people who have recently or are about to start a career in education as this becomes more popular, I'll be able to see how people in the future embrace or shy away from the technology in the classroom.
Westboro Baptist Church: Trolling for God // Fidel Martinez
Over the course of their existence, the church has been successfully litigious in obtaining protection for their hate-driven demonstrations. I don't agree with most of their views and ideas that they espouse, but I begrudgingly have to acknowledge that they've pushed the boundaries on what constitutes free speech. It's one of those instances where you have to take the stomach-churning bad with the good.
Committing infosuicide (or how to find happiness in 8 steps) // Kevin Morris
The Daily Dot is founded on the idea that the Internet matters, that online places are as much importance to people as physical ones. What better signifier of the importance of the Internet than a man's attempt to flee from it entirely? Mark Pilgrim is a brilliant programmer and educator, and when he abruptly scrubbed his online presence—including hugely popular ebooks—his friends, followers, and admirers publicly postulated that he'd gone mad.
Cryptome founder John Young on documents, disclosures, and the competition // Lorraine Murphy
John Young of Cryptome.org is intrinsically terrifying, and if we'd gotten even one word wrong we'd have been hung out to dry. It was a high-stakes discussion, but he must have liked it. Every time I tried to say something nice about Cryptome, he told me to 'fuck off,' and after the article was up he told us that the image we used was actually a picture of Adrian Lamo handing him a Presidential Daily Briefing on a USB stick. Of course, now he'll never speak to us again, but still… worth it.
Seeing things online is not always easy // Lauren Rae Orsini
Never mind the fact that our CMS redesign cuts off Brandon's eyes—he can't see the photo anyway. And yet, he still reads the Daily Dot, though far differently than you or I would. Before reporting this story informed me, I never would have thought blind people could easily use Twitter, Facebook, or Amazon. Brandon uses all three every day. 

This is the most unusual story I've had to report in my time at the Daily Dot because it's the only one I had to learn a new skill for. Each time I interviewed a blind person for this article, I asked them to access www.dailydot.com and tell me about the first article on the page. To comprehend their difficulties, I then blindfolded myself and accessed the site using VoiceOver, an audio software for the visually impaired. After the article came out, the Daily Dot made changes to our CMS (for example, requiring an image description every time), based on their feedback. Writing this story put me in another person's shoes, and I hope reading it will help our audience to do the same.
The evolution of Harry Potter fandom // Aja Romano
It meant a lot to be able to write this, and a lot of fans who have read it have told me that it resonated strongly with them despite not being members of HP fandom themselves because they recognized that sense of loss and nostalgia associated with realizing how a fandom you've loved for a long time has changed. And that's partly what I was trying to get across, so it made me very happy.
Behind the fuzz: @Sweden's Sonja Abrahamsson clears the air // Jordan Valinsky
Sonja is what encapsulates a perfect Twitter user: wonderfully wacky, fun to read, and cleverly uses the service as a platform to inquisitively look at the world around her. When I talked with her following her traumatic—and apparently earth-rocking—Twitter run controlling @Sweden, I found her personality to be exactly like that of her Twitter account. This article was my favorite in the past year because it really shows off the Internet's weird side and that there are personalities beneath the Twitter avatars.
Dot Dot Dot: Can the Internet save civilization? // Nicholas White
I have only ever played two games obsessively, but each of those I have loved through many iterations. The first is The Legend of Zelda, which I first had on Nintendo as a kid. And the second is Civilization, which I first played on my LCIII as a teenager. 

The events that inspired this column, then, were an opportunity for me to talk about a shared experience. When I graduated from grad school (the first time) and was heading off to become a journalist, the commencement speaker bemoaned the disappearance of "broadcasting" in favor of "narrowcasting," precisely because it robbed us of shared experience. He could not have been more wrong.

The Internet gives us opportunities for shared experience beyond anything that has come before, and the sheer importance of that is the very reason we founded the Daily Dot—and the reason I particularly like this column. The advent of the Internet changes the dynamics of human civilization so fundamentally that it ranks with with invention of writing, the printing press, banking, constitutional democracy, and nuclear weapons. The effects of this change cannot be overstated, and we are only beginning to understand them.

What type of changes will they be? Surveying the history of such pivotal moments, it's a bit of a mixed bag. On the whole, these developments seem positive—even the emergence of nuclear weapons has arguably had a positive net effect up to this point (the U.S.S.R. and the U.S. would surely have fought a third world war had they not been invented). And yet, every so often, these changes cause the known world to crumble—consider the fall of Rome and emergence of the Dark Ages.

And there are days when the Internet does seem to threaten the onset of total anarchy. But I do not believe it has to be that way. The Internet generation has the opportunity to decide what this turning point in the history of human civilization will mean. There is a future here worth creating, and I have magnificent faith in the people of the Internet.