Warner Bros. could be getting ready to launch its own content distribution platform for PCs, called WB Play.
Warner Bros. owns a ton of properties, from music to movies, comics, and even video games. As of now, the company has relied on services like Steam and Origin to distribute its games. That may be coming to a halt.
They also own gaming properties like the Batman: Arkham series, Mortal Kombat, and even the Lego games. According to some sleuthing from the Escapist, Warner Bros. filed for trademarks that hint at a new online distribution platform. 
If it's like Ubisoft's Uplay, all Warner Bros. content would have to be launched through its own environment. This isn't necessarily a bad thing, because gamers will likely still be able to purchase a game on Steam, and will just have to launch the game on WB Play. Another major advantage is that the more distribution platforms there are, the more those platforms will compete for dollars. For example, Assassin's Creed may be $39.99 on Steam, but on Uplay it could sell for $19.99, and vice versa.
This is, of course, all speculative. WB Play could become the exclusive hub for Warner Bros. content in the future.
Interestingly, the trademarks mention the ability to also purchase movies and music, something that Steam, Origin, and Uplay have not touched. Warner Bros. has much more influence in those industries.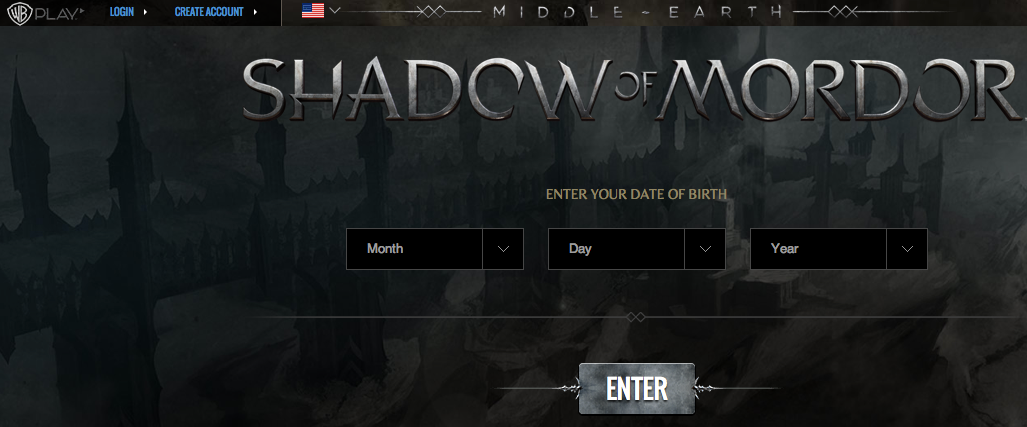 They've also been incredibly hush-hush about WB Play. It registered the domain name back in 2013, and only recently filed trademarks. With the website for Middle Earth: Shadow of Mordor already donning the WB Play logo, the platform could launch very soon.
H/T EscapistMagazine | Image via BatmanArkhamKnight